Customer dissatisfaction occurs when your product or service fails to meet the expectations of your customers. Organizations keenly monitor customer dissatisfaction because it can negatively impact the business, create a bad reputation, and also lead to loss of customer loyalty. 
Understanding customer dissatisfaction is important because customers are more likely to remember negative experiences as opposed to the positive encounters they've had with your business. In this article, we will discuss different types of customer dissatisfaction and show you how to address them. 
What is Customer Dissatisfaction?
Customer dissatisfaction happens when your product or service falls beyond your customer's expectations or has many shortcomings. Whenever a customer interacts with your brand, he or she has one or more expectations for the encounter – this can be meeting a need or solving a problem. 
Organizations put a lot of work into building products and services that their customers love. Yet, all of these investments do not guarantee that customers will always be satisfied with your brand. Sometimes, things will go wrong and create negative experiences for your customers.
It is also important for you to know that there are different types of customer dissatisfaction. For example, the dissatisfaction a customer feels from losing his or her luggage while traveling is quite different from how a customer would feel if his or her package got damaged in transit.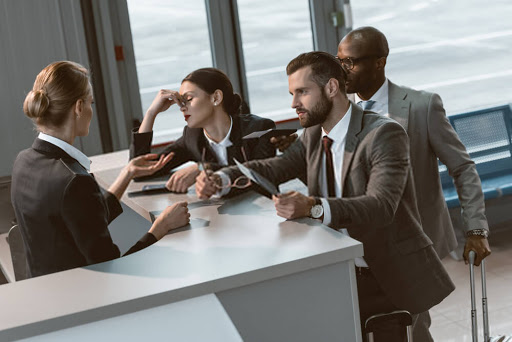 Hence, your job as an organization is first, to identify the type of customer dissatisfaction you're dealing with. Next, you need to come up with actionable strategies to address the problem and provide a solution to the customer.
Causes of Customer Dissatisfaction
There are different reasons why customers may feel dissatisfied with your organization. For instance, a customer's inability to get information on a product when he needs it can make him dissatisfied with your service. For another customer, it may be that your product fails to meet her needs. 
Let's discuss some common causes of customer dissatisfaction: 
Poor Quality
Customers may have issues with the quality of your product or service which can lead to dissatisfaction. When the quality of your product or service falls below the expectations of your customers, they will have several reservations about it. 
Let's say a customer places an order for a $150 silk dress online but ends up receiving a faded dress made from chiffon; this customer will be dissatisfied with the product quality. Therefore, leaving a bad review on the store's website. 
Pricing
If customers feel that your product or service is overpriced; especially in comparison with the quality they get, they may give negative feedback about your product. You'd deal with a great amount of customer dissatisfaction if you cannot justify the pricing of your product or service. 
Pricing and quality are very important factors that affect consumer choices and when customers are paying more for a product, they expect more quality and value. Before fixing the price of your product, you should conduct a pricing survey to sample the opinion of your target market.
Product Specifications
Organizations usually list product specifications and descriptions to give customers an idea of what to expect when they make a purchase. If the product fails to conform to this description and specification, it can cause customer dissatisfaction as your customers would see this as a breach of trust. 
For instance, a Fruit Juice company says that a carton of juice contains 12 juice packs. However, after purchasing the product, a customer finds out that there are only 10 juice packs in the carton. This is a breach of trust and the customer will not like this.
Usability
Poor product usability can also cause customer dissatisfaction as customers will not have positive feedback for products that are not user-friendly. For instance, if a customer finds it difficult to navigate your organization's website and find the information he needs, he will get frustrated and abandon the website. 
Poor Customer Service
If a customer reaches out to your brand for help with an issue and fails to get the response he or expects, the customer will be dissatisfied with your organization. If your customer service representatives are rude, uncouth, and without empathy, they will create a negative impression of your organization. 
Hidden Product Information
Customers like it when you are real with them and you provide all the information that they need beforehand. For instance, if you want customers to pay delivery fees separately from product costs and you do not inform them beforehand, it can cause customer dissatisfaction. 
Effects of Customer Dissatisfaction on Businesses
Customer dissatisfaction has far-reaching effects on your business because customers will not patronize brands that they do not trust. More than affecting your sales and revenue, customer dissatisfaction can also lead to poor brand reputation which has a long-term impact on your brand. 
Here, we will discuss a few effects of customer dissatisfaction on your business. 
Dissatisfied customers leave a ton of bad reviews which affects your overall brand perception. Customers are more likely to leave a review after a negative experience than a positive one. 
The same way customers become willing evangelists of your brand when they are pleased with your service delivery is exactly how they spread the word when they are dissatisfied. 
It is not uncommon for customers to leave negative feedback on a brand's social media pages to communicate their displeasure. Dissatisfied customers can leave poor product ratings on Google or even go on a personal campaign to discourage people from buying from you.
Poor Lead Generation and Conversion
If a prospective customer has a negative experience with your product or service at any brand touchpoint, they may not be willing to go ahead with your product or service. This means you'd have lost the chance to convert one more lead into a paying customer. 
Also, dissatisfied customers are less willing to tell other people about your product or service. This means that you'd miss out on one of the cheapest methods of building brand awareness and growing your customer base. Usually, people are more convinced to patronize a brand when there is social proof of excellent customer service and experience. 
Customer dissatisfaction spreads like wildfire and dissatisfied customers are less likely to become repeat customers. Also, other customers who have not had a bad experience with your brand can stop buying your product or service because someone shared a negative experience he or she had with your brand online.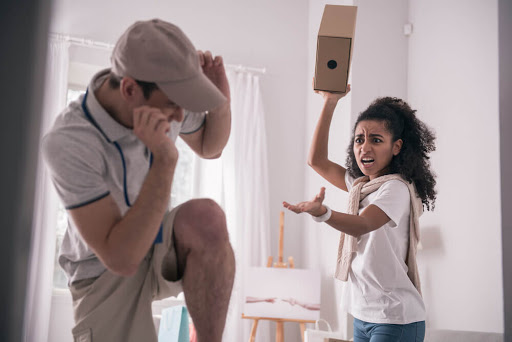 As more dissatisfied customers stop buying from you and discourage other people from buying your product, you'd record poor sales that can affect your revenue and profits. Every time a customer purchases your product, he or she invests in your business and so, customer dissatisfaction is just a poor return on investment. 
You may be wondering what customer satisfaction has to do with your employees. Well, the truth, no one wants to be associated with a brand that lacks customer loyalty; not even your employees. Dealing with dissatisfied customers makes their jobs more difficult and eventually the working environment becomes toxic. 
More often than not, dissatisfied customers become unhappy customers. Customer dissatisfaction affects customer experience and leads to toxic relationships between your brand and the customers. 
How to Solve Customer Satisfaction Problems
Set Up Effective Customer Feedback Channels
Setting up effective customer feedback channels makes it easy for customers to reach out to your team when they encounter any problems. Effective customer feedback channels in your organization also help you to stay on top of your customers' thoughts and expectations. 
An easy way to achieve this is to conduct different types of customer surveys regularly. You can create an online customer satisfaction survey via Formplus and send this out to your customers as email invitations or simply embed it on your website to collect feedback from your customers. 
Implement Customer Feedback
It is not enough to gather feedback from customers regularly; you must also implement customer feedback. For instance, if any of your customers have complained about the long waiting period for your product delivery, you should work on cutting back on this.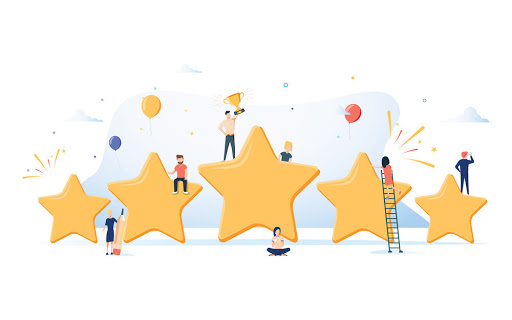 Resolve Customers' Complaints Quickly
Let your customers know that you care about them by swiftly resolving any issues and complaints that they have. This means that you should optimize the operations of your customer support team so that they can resolve issues on time. 
Respond to Negative Feedback
When customers call out your organization on social media or leave a bad review on Google, do not ignore them. Instead, ensure that you respond thoughtfully to their complaints, and more importantly, you should genuinely offer to help them resolve these. 
After helping a customer to resolve a particular issue, you should always follow up on them to ensure that they do not have any other issues. Customer follow-up is an important aspect of excellent customer experience as it helps you to build a strong bond and relationship with your target market.  
Online Form Templates for Customer's Feedback
Conclusion  
You should pay attention to customer dissatisfaction because customers are more likely to remember the negative experiences they have with your organization than the positive ones. Customer dissatisfaction, when ignored, can ruin your brand's reputation and destroy all the hard work you've put into growing your business.  
Use feedback and satisfaction surveys to track how customers feel about your product or service, the challenges they face, then use this information to improve your overall brand experience. You should also remember that for every poor unresolved experience, it takes 12 positive ones to make up for it.