Every interaction a client has with your brand leaves an impression and this ultimately determines the kind of relationship they will build with your business. Hence, creating a great customer experience for clients should be the priority of every organization. 
Customer experience directly impacts customer satisfaction rates, patronage, sales, and organizational growth. If you want to get free referrals for your business and enjoy increased profits; amongst other benefits, you must improve on the  customer experience for your clients. 
What is Customer Experience? 
Customer experience is the totality of your customer's perception about your brand which is formed as he or she interacts with different aspects of your business. Also known as CX, customer experience ultimately translates to the impressions you leave on your clients throughout their customer journey. 
As your clients come in direct and/or indirect contact with several brand touchpoints, they have certain expectations. The degree to which these expectations are met will determine their customer experience; that is, how they perceive your brand or organization. 
Primarily, there are two factors that influence customer perception – the product and the people. Your clients will have a fulfilling and more personalized customer experience if your product speaks to their needs and your overall service delivery is top-notch.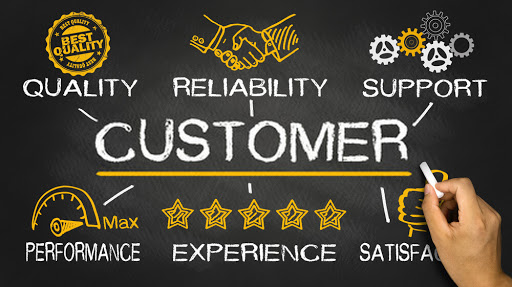 What are the Importance of Customer Experience to Businesses?
Great customer experience provides exciting opportunities for businesses as organizations that prioritize and invest in customer experience can earn up to 70% increase in revenue within 3 years. Here are 5 reasons why customer experience is extremely important to business:
Customer Retention and Brand Loyalty
Great customer experience often translates to customer retention and brand loyalty. When a client's primary interaction with your brand leaves a positive impression, he or she is more likely to repeat the patronage and become a loyal customer. 
Customer experience directly affects an organization's revenue as persons who have a poor impression of your brand will hardly continue to patronize it. In fact, 1 in 3 customers will leave a brand they love after just one bad experience. 
Clearly, reduced patronage means lesser revenue and ultimately; lower profits – whichever way you look at this, it is bad for business. On the flip side, customers will willingly pay more for your product if you provide extra value in the form of great customer experience. 
Customer experience also impacts your customer acquisition rate as satisfied customers do not hesitate to spread the word and recommend your product to the individuals in their network. A Nielsen Study of 56 countries reveals that nearly 92% of consumers rely on recommendations from their friends and families. 
Customer experience affects the degree of trust consumers will have in your brand. Clients who have a great perception of your business will help build your brand image through customer loyalty, positive reviews, and recommendations. 
Many times, clients choose one brand over the other because of the extra value they get in the form of great customer experience. In industries that are extremely competitive, businesses would need to depend on customer's perceptions to increase their client-base, drive sales, and generate revenue.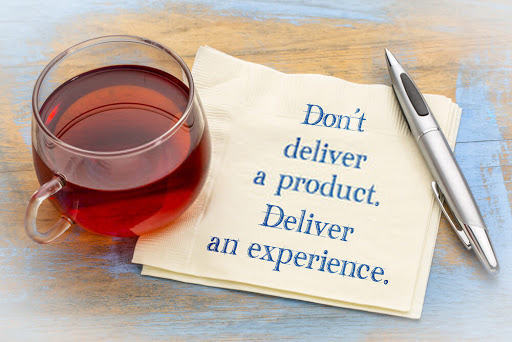 Examples of a Good Customer Experience 
Actions that create an emotional bond with the customer such as rescheduling a client's loan repayment because he or she is having a hard time in business. 
Prompt customer feedback mechanisms such as sending an email to customers to rate your service delivery immediately after a transaction has taken place.
Regular communication with customers helps to become an integral part of your organization's processes. Communication can be via email, text messages, or even regular calls.
Finding ways to thank your customers and encourage them to become brand ambassadors for your business.
Social listening habits that appeal to the emotional sensibilities of the customers such as donating to a charity cause. 
Actions that communicate heartfelt appreciation to customers such as promos, discounts, and giveaways. Always appreciate customers for every milestone achieved by your business.
Actions that make your business a part of the customer's life such as sending birthday wishes, condolences, festivity presents; among other things. 
Easy brand accessibility such as 24/7 customer support, live chats, and prompt email responses. 
Actions that prove that you want the best for your customers. 
Actions that help you form a personal bond with your customers. 
Examples of a Bad Customer Experience
Actions that prioritize the organization's policies over the needs of the customer.
Actions that fail to reassure the customer of your ability to solve their problems.
Incompetent customer support systems. When a customer's complaints are not addressed in time, this will affect his or her perception of the brand.
No active customer feedback channel.
An organization's refusal to listen to its customer's needs.
Actions that ignore the customer's request (s) and fail to provide solutions to stated problems.
Poor company culture
Long wait times
Rude or angry employees that do not understand the needs of your customers. 
Difference Between Customer Experience and Customer Service
Customer service refers to the support or assistance provided by your brand to a client as he or she interacts with your product or service. On the other hand, customer experience is a customer's overall perception of your brand which results from both direct and indirect interaction with different brand touchpoints. 

Customer service focuses on a customer's specific and direct interactions with your business; typically in terms of how you provide support for them. On the other hand, customer experience focuses on the entirety of a client's experiences at every point of interaction with your business. 
Customer experience is proactive in nature while customer service is reactive in nature. Customer service shows up only when a client needs some kind of support or assistance with a challenge he or she encounters while using your product or service. 
Customer experience, on the other hand, is already pre-planned as customers do not need to have direct "human" contact with your brand before they form an opinion about it. Usually, organizations invest a lot in providing the right experience for customers at different levels and points of interaction. 
Customer service is single-functional while customer experience has a cross-functional approach. Unlike customer service that is quite isolated in terms of a client's one-on-one interaction with a support team, customer experience takes every part of the organization into consideration. 
A client's interaction and experience with different organizational functional areas ultimately determines how your brand will be perceived. Meanwhile, in many cases, customer service only requires the expertise of your organization's support team. 
Customer service aims at swiftly resolving any issues faced by a client as he or she interacts with your product or service. These issues can include failed transactions, multiple charges for a single product, product mix-ups, order returns, and so on. 
On the other hand, customer experience aims at creating a seamless and enjoyable experience for the client as he or she interacts with the business at different levels. The primary objective of customer experience is to create a positive impression on the client. 
How to Measure Customer Experience
Conduct Customer Satisfaction Surveys
By conducting customer satisfaction surveys, you can directly feel the pulse of your clients in terms of how they perceive your brand. Customer satisfaction surveys should be carried out on a regular basis especially when customer milestones are achieved. 
You can conduct customer satisfaction surveys using data collection tools like Formplus. Formplus allows you to create your customer satisfaction survey in no time by editing an existing template or dragging and dropping preferred fields into your form in the form builder. 

Measure Net Promoter Score
Net Promoter Score (NPS) helps you to determine how likely your customers are to recommend your business to individuals in their network. It is an important indicator because customers typically recommend businesses that they can vouch in line with their experiences with the brands.
You can measure Net Promoter Score by accurately analyzing customer satisfaction survey results. In your customer satisfaction survey, do not fail to include a field that asks customers how likely they are to recommend your product or services to their network. 
Since customer experience is multi-functional, it is important for you to analyze multiple data points across the customer journey as your measure Net Promoter Score. Doing this will provide an accurate picture of CX performance and help you to identify any areas needing improvement. 
Measure Rate of Customer Churn
Your customer churn rate says a lot about your customers' perceptions of your organization. Customer churn rate refers to the percentage of your customers or subscribers who cancel or fail to renew their subscriptions for your service during a given time period.
It is important for you to always track your customer churn rate to know whether it is increasing or decreasing and the reasons for these. Use this simple formula to calculate your customer churn rate: (Lost Customers/Acquired Customers)×100.
Gather Product and Feature Suggestions from Customers
Create a channel that customers can use to communicate product and feature suggestions to your organization. Apart from making your customers feel like a part of your business processes, doing this will help you to upgrade your product to cater to the specific needs of your customers. 
Analyze Customer Support Ticket Trends
What recurring challenges are your customers facing? Analyzing the complaints that your customer support team deals with on a regular basis will help you to identify these challenges and try to resolve them. For instance, you can create explainer videos or help articles that show customers how to better navigate your product. 
Measure Customer Effort Score
Customer Effort Score helps you to determine the degree of ease a customer experienced with a specific interaction. This can be measured using a 5 or 7-point Likert Scale and it typically revolves around the question: "How easy was it to carry out this action?"
Measuring customer effort score is important because clients who record seamless interactions will not hesitate to carry out repeated purchases and transactions. It helps you to understand a user's experience and, to identify and simplify complex processes when needed. 
Tips to Improve Customer Experience
Customer experience provides a lot of value for businesses as custom-centric organisations typically generate more revenue and profit. A 2019 report by Forbes asserts that 73% of companies with above-average customer experience perform better financially than their competitors.
If you're looking to improve your organization's customer experience, here are 5 tips that will help:
Create Effective Customer Feedback Channel
By gathering real-time feedback from your customers, you can better understand the extent to which you have met or surpassed their expectations. Effective feedback channels allow customers to freely communicate with your business without unnecessary bottlenecks. 
Prompt conversations with customers by sending out customer satisfaction surveys following interactions with your brand. You can create a unique customer satisfaction survey form with Formplus and share this with your customers via email invitation or using any of the available multiple form sharing options. 
Use live chat tools for real-time communication with customers as they engage your product or service. You can also send follow-up emails or make outbound calls to customers in order to gather detailed and specific feedback from them. 
Create Emotional Connections with Customers
Another way to improve customer experience is by showing empathy and appealing to the emotions of your customers. Customers must see your organization as part of their daily lives and not just as an entity they have transactional relations with. 
Be sure to clearly communicate your brand's humanity by identifying with the challenges faced by every customer. Customers who have a strong emotional connection to your brand are more likely to purchase repeatedly and recommend your product or service to their network.
Understand Who Your Customers Are
To create a great customer experience, you must fully understand who your customers are. Creating customer segments and personas for each segment would help you to better contextualize your clients' needs and create a product or service that appeals to them.  
Build Effective Customer Support Systems
Customers should be able to swiftly communicate any challenges they experience with your product or service for almost-immediate redress. Prioritize setting up an efficient 24/7 customer support team to attend to client issues at every stage of the customer lifecycle. 
Create a consistent brand image across all touchpoints whether direct or indirect. Your website, social media platforms, emails, and other communication channels must pass the same message to your customers. 
Why is Customer Experience the Best Form of Marketing? 
Customer experience marketing is a marketing strategy that focuses on meeting customers' expectations and delivering unique experiences across different levels of brand interaction. This type of marketing helps brands to create a seamless customer experience, retain clients, and typically translates to brand loyalty. 
Clients who have a great customer experience with your brand will not hesitate to recommend your products and services for free. More than repeated patronage, when clients enjoy excellent customer experience, they will readily pay more for your products and services because they recognize the extra value that your brand provides.  
In highly-competitive markets, customer experience typically determines whether or not consumers will continue to engage with your brand. In today's digital age, repeated negative brand reviews can ruin an organization's reputation and trigger immediate gravitation to competing brands. 
Other benefits of customer experience marketing include the following:
Higher levels of customer satisfaction.
Positive brand image
Increased brand trust and loyalty
Increased brand awareness stemming from positive reviews and recommendations.
Organic and long-term growth 
Conclusion 
Exceptional customer experience should reside at the core of every effective brand strategy. Customer experience is a competitive differentiator and organizations need to pay more attention to users' needs and preferences in order to deliver personalized experiences. 
A happy customer provides the best marketing money can buy. This is enough reason for you to prioritize creating the best experience for your clients as they move from one stage to another in the customer cycle – until they become like family.