Many times, it's impossible to gather data from all the members of your target audience during research. You'll need to select participants who will serve as a point of reference for your data collection process. This is what a community survey is all about. 
The hack for community surveys is ensuring that the selected participants are a fair representation of your target audience. For example, if you have different demographics in your target population, you can select community survey participants based on age, income, gender and level of education. 
What is a Community Survey? 
A community survey is a method of collecting data from a filtered target audience to help you understand an issue particular to them. In a community survey, the researcher selects representatives from the target audience as survey participants. These people provide in-depth information about the needs and experiences of the community throughout the research. 
For example, let's say you want to conduct a survey on the use of cannabis by high school students; you can select a handful of students from the community and ask them to complete your questionnaires at regular intervals. In this sense, the selected students become the voice of your target audience.
Types of Community Surveys
1. Online Community Surveys
An online survey is a method of collecting responses from a target group over the internet. An online survey includes a set of structured close-ended and open-ended questions focusing on a specific research context. These surveys can be created and administered using data collection platforms like Formplus. 
Online community surveys are great for several reasons. First, they help you save time and resources as you collect real-time data, which increases productivity in the data-gathering process.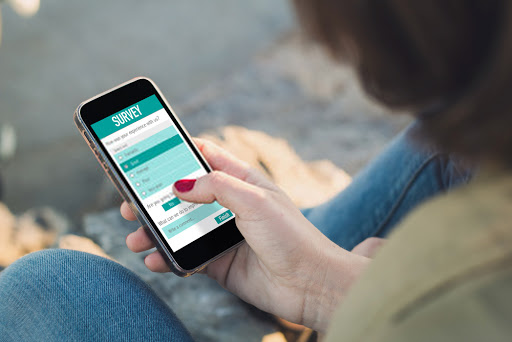 Unlike traditional survey methods, online surveys have a limited margin-of-error which improves the quality of data you get in the end.  
2. Community Forums and Closed Groups
A community forum consists of people who share similar qualities, such as living in the same community or having similar experiences. In a community forum, these individuals have the opportunity to share ideas, opinions, feedback, and concerns about different subjects. 
In a community forum, you get first-hand qualitative feedback from members of your target audience about the issues that affect them; this is a rich source of data for your research. Community forums can happen in open and closed groups. Closed groups have stricter membership requirements, and you're more likely to get valid data from them. 
3. Location-based Community Surveys 
A location-based community survey is restricted to a particular geographical location like a neighborhood or a single zip code. For location-based community surveys, you need to narrow your focus to a small region, for example, Austin, Texas. 
These surveys are most useful for small businesses who need to understand the needs of the local market. For example, if you own a grocery store in Austin, Texas, you can use location-based surveys to determine your target market's preferences, opinions, and attitude. 
Local-based community surveys help brick and mortar businesses to position themselves for the market and improve sales and revenue. The best way to capture a larger market share in your geographical location is to gather community feedback and use this feedback to improve your business. 
Formplus allows you to send out your online surveys as email invitations to your target audience. This way, you can monitor responses and prevent multiple submissions in your questionnaire. You can also generate prefilled links for form respondents. 
4. One-on-One Interviews
You can organize a face-to-face interview with the filtered target audience to gather insights for your research. An interview can be structured, unstructured, or semi-structured as long as it helps to get the data you need from your target community members.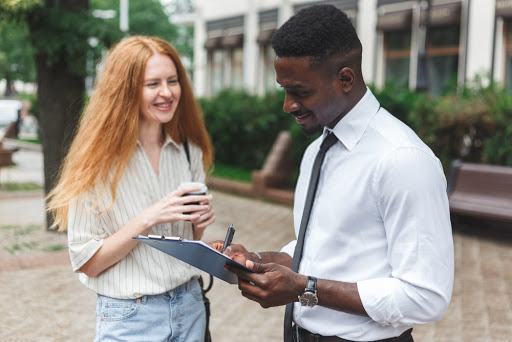 One-on-one interviews provide more context for data interpretation than the other methods. In interviews, you can observe non-verbal nuances like shrugs and mannerisms to understand their responses to the questions in your survey. 
5. Telephone Surveys
A telephone survey collects data from a predetermined audience by asking them questions and recording responses via a phone call. You should use telephone surveys when you need to collect data from a group of people who have limited access to the internet. 
Unlike paper and online surveys, telephone surveys give the researcher more control over the data. The researcher can guide the entire conversation to prompt valid responses from the survey participants. With computer-assisted telephone interviews, you can organize and interpret your data fast. 
6. Cross-Sectional Community Surveys
Cross-sectional community surveys are used to collect data from a target community at a specific point in time. It allows the research to discover the characteristics of the research population, such as their income levels, level of education, age distribution, and other demographic information.
How to Conduct a Community Survey 
1. Outline the goals of your survey
2. Choose your target community
3. Draft your questions
4. Choose a survey method
5. Analyze the responses
Outline the Goals of Your Survey
First, determine the most important thing you want to accomplish with your community survey. Do you want to gather information on the target audience's experiences, or are you looking for insights into their preferences or points of view about a particular issue? Outlining the central purpose of your survey would help you streamline the rest of the data collection process. 
Choose Your Target Community 
Next, you need to choose the sample that will form your target community from the audience. Here, you need to decide on the parameters that will guide your choice. For example, you can choose representatives from each sub-group based on gender, income levels, or level of education. In all, make sure your target community is a fair representation of the audience. 
Now that you know the goals of your survey plus your target community, it's time to draft your questions. Your survey questions should be straight to the point and easy to understand. It's best to opt for closed-ended questions like multi-choice questions, ratings, and Likert scale questions. 


You can use Formplus conditional logic feature to make sure participants only see and respond to the questions relevant to them. With conditional logic, you can improve the quality of the data received via online forms and boost submissions.
Earlier in this article, we showed you different community survey methods, including online forms, telephone surveys, and interviews. You should choose a survey method that is cost-effective, efficient, and helps you to gather valid data from respondents on time. 
After gathering all the data you need, it's time to do a survey analysis. This is where you categorize your data sets and interpret survey responses to arrive at a valid conclusion. Apply market segmentation by breaking up answers' based on respondents' age, gender, income, etc., and study their answers in segments.
Importance of a Community Survey
A community survey helps you discover your target community's attitudes, opinions, experiences, and needs. 
It is the chief primary research method for garnering community feedback on a scale. 
Businesses leverage community surveys as part of market research to discover their target community's essential requirements and tailor their products to solve these needs. 
A community survey helps you align your product or service with the needs and expectations of your market. 
It gives you a better understanding of the different sub-groups in your target market, vital for market segmentation. 
Community surveys provide information on the ethnic makeup of the community, its local languages, cultures, and even lifestyles. 
It helps you discover new niches and business opportunities in your local community. 
A community survey is an integral part of needs assessment in research.
It leads to high data quality and high response rates because the community members have already shown intent to participate in a research study. 
7 Top Community Survey Templates on Formplus 
Market Survey
Consumer Preference Survey
Customer Demographics Survey
Market Analysis Survey
Product Testing Survey
Customer Profiling Survey
Product Research Survey 
Whether you're a local business looking to learn more about your target market or an enterprise business looking to capture a larger market share, this market survey template will help you gather the data you need.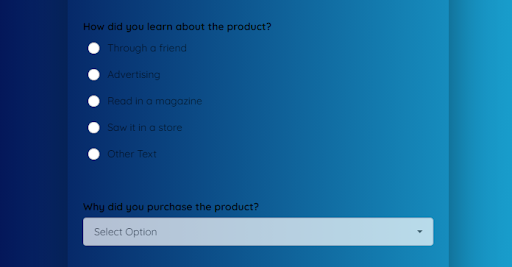 In this form, you can collect data ranging from demographic information to customers' preferences. 
Consumer Preference Survey
Use this consumer preference survey to find out what motivates customers to buy your product or service, what they love about your brand, and how you can meet their needs better. The feedback from this survey can help you improve the quality of the product.
With the Formplus demographic survey, you can collect different demographic information from your target community, including age, gender, marital status, work status, household income, level of education, and ethnicity.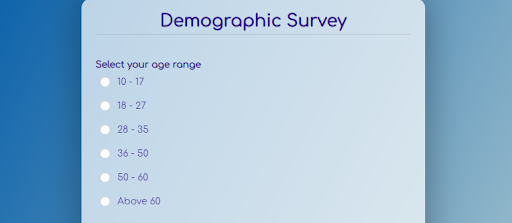 In the form builder, you can make any changes you want to the form to suit your needs better. 
This survey would help you discover insights into your target market regarding their needs and preferences. With our market analysis survey, you can also find new niches in your target market and expand your business. The feedback gotten can be used to create specific marketing strategies and make smarter business decisions.
Before launching a new product into the market, use this product testing survey to collect preliminary feedback from selected members of your target audience. With this product testing survey template by Formplus, you can receive real-time feedback on your product and receive suggestions on how to improve it.
Customer Profiling Survey
Finding it hard to know who your ideal customer is? Use our customer profiling survey to collect feedback from the target market to help you build up an ideal customer profile.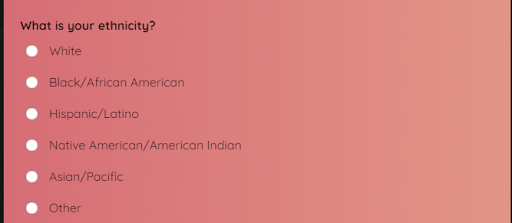 You can tweak this template to suit your needs in our form builder. 
Make faster and smarter business decisions using our product research survey template. With this form, you'll have an accurate sense of what your customers think about your product, its quality, pricing, etc. With this information, you can better align your product with the needs and preferences of the market. 
Conclusion 
Community surveys help you optimize the data collection process by getting information from a selected group in your target audience. Instead of gathering and analyzing large volumes of information, you can leverage community surveys to collect valid data from a rich source. 
A community survey also offers the ability to contact community participants over time for further research, especially for product testing surveys, user research and customer feedback surveys. You can combine qualitative and quantitative survey questions in your community survey to help you get the data you need from the respondents.