One of the things you can't do without, as an organization, is data collection. To make sense of this raw information for your business, you need to organize it in a data collection sheet.
Interestingly, there are many types of data collection sheets, but choosing the right one for your business can be difficult. After reading this article, you will be familiar with different types of data collection sheets and also know how to use Formplus for data collection. 
What is a Data Collection Sheet?
Simply put, a data collection sheet is a tool that is used to collect and organize data. It can also be defined as a worksheet that helps you to collect, process, and make sense of information from multiple data resources. 
Typically, a data collection sheet is divided into 3 columns. The first column contains different sets of data variables while the second column is used for data tallying. The third column is used for recording the total value of each data variable. 
Data collection sheets are very useful in quantitative research because they help you to gather, record, and organize different numerical values from the research variables. This makes it easier for you to arrive at your research outcomes. Common types of data collection sheets include check sheets, tally sheets, and frequency tables. 
Types of Data Collection Sheets
A check sheet is a tool that is used to collect data from respondents in real-time. It also records the location where the data was collected, and most times, it is usually a blank form that is designed for the quick, easy, and efficient recording of the desired information. 
Data is recorded in the sheet using unique "marks" or checks. It is best to make use of a data check sheet when the information is being collected from the same location or the same person is handling the data collection process. This way, it is easy for you to objectively record responses and prevent data disruptions. 
A checklist serves as an effective tool when collecting data on the frequency and identifying patterns of events, problems, defects, and defect location, and for identifying defect causes. 
A tally sheet is a type of check sheet that is used to record quantitative data from form respondents. Quantitative data refers to data that can be quantified; that is an information set that has numerical or statistical value.  
A tally sheet is also known as a tabular check sheet because it is used to collect quantifiable data and determine the frequency of a specific occurrence in the research context. You're probably familiar with this data collection sheet type from numerous simple arithmetic lessons back in primary school.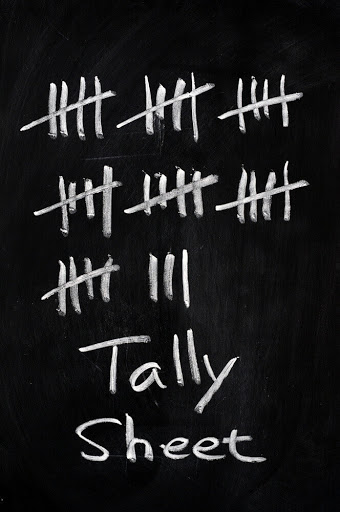 A frequency table is a statistical tool that is used to collect information on the number of times a research variable occurs in the research environment. This data set, when interpreted, can provide great insights into consumer behavior patterns in market research, among other things. 
In some cases, researchers merge this with the tally sheet to objectively capture data during a systematic investigation. Typically, the data variables are arranged in the table in ascending order, and the frequency (number of times they occur) is placed in a corresponding column.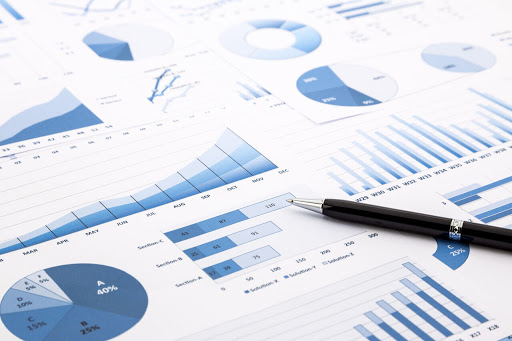 Uses of Data Collection Sheets
A data collection sheet is a systematic tool for collecting and analyzing data in research. Quantitative researchers use data collection sheets to track different numerical values in the course of the systematic investigation. 
Using a data collection sheet helps you to be more efficient when carrying out a systematic investigation. With a data collection sheet, you can easily fill out and organize your data efficiently. 
A data collection sheet makes data categorization easy. You can place data variables in categories as you create different columns in your sheet. 
It is a useful tool in research reporting. You can include a copy of your data sheet in your research report to help other parties understand how and why your data was captured. 
It makes it easy for you to collect and process large volumes of data at once. 
Data Collection Sheet Templates 
Do you want to create a yearbook for your school or business? Use this Formplus yearbook form template to easily collect and organize data from different respondents. You can include different form fields to help you collect a variety of information from the respondents and export the data as CSV or sheet. 
Use this vendor registration form to collect information from individuals and organizations who wish to showcase their goods and services on your business platform. With this form template, you can easily organize vendors' bio-data, place vendors in defined categories, and prevent any confusion. 
With this student data sheet template, you can easily collect and process personal information from your students including contact details, parents/guardians' information, email address, and home address. You can edit this template to suit your school's needs in the easy-to-use form builder.
This school admission form template can be modified to suit different needs. You can use it to collect different information from new and prospective students in your school such as contact details, email addresses, parents/guardians' information, and other similar details. 
Use this online conference registration form to swiftly collect information from prospective event attendees. With this form, you will be able to get all the data you need to ensure the success of your event. You can edit this template in the drag-and-drop form builder.
This manuscript submission form makes it easier for publishers to collect manuscript submissions from interested writers and review these documents in time. With the file upload field, you can collect documents of any file size, directly in your manuscript submission form.  
Whether in market research or qualitative data collection, the Formplus demographic survey makes it easy for you to gather different types of information from your target audience. You can use the email invitation feature to share your form with the respondents.  
Primary vs Secondary Data Collection
Primary data collection is collecting information directly from the data source without going through any existing sources. It is a very common method for research projects and the data gotten can be shared publicly for other subsequent research
Secondary data collection, on the other hand, is collecting data that has been sourced in the past by someone else. This is usually available for others to use.
The major difference between these two methods is that researchers can collect the most recent data when conducting primary research, which may not be the case for secondary data.
How to Create a Data Collection Sheet with Formplus 
Formplus is an online tool that you can use to easily collect and process data from your target audience. In the drag-and-drop form builder, you can create your data collection sheet from scratch or edit any of the available templates to help you gather information from form respondents. 
Here is a simple guide to creating a data collection sheet with Formplus.
Log into your Formplus account. If you do not have a Formplus account, you can create one here. 
In your dashboard, click on the "create new form" button. Alternatively, you can choose from any of the available datasheet templates and modify it to meet your needs in the form builder. 
Now, in the form builder, drag and drop preferred fields into your form. You can choose from more than 30 fields in the form builder. 
As you add each field, you can click on the "pencil" icon to access field editing options. 
Save your data collection sheet to access the builder's customization section. Here, there are numerous features you can make use of to change the outlook of your form. You can add preferred background images, change your form font, or insert your organization's logo in the datasheet. 
Copy your form link and share it with respondents. You can make use of Formplus multiple form sharing options to easily get your datasheet across to your target audience. 
Google Sheets Integration: Formplus allows you to easily collaborate with your team members on form data and responses via Google sheets integration. With Google sheets integration, you can automatically update form responses in Google spreadsheets without having to import or export data.
You can also generate custom visual reports; that is graphs and charts, by clicking on the different fields and data sets in the form analytics dashboard. 
Why Use Formplus for Data Collection? 
Formplus has multiple form features that make data collection easy and seamless. Whether in research or quantitative data collection, Formplus forms help you to gather, organize, and process tons of information in no time. Let's get familiar with some amazing data collection features on Formplus.
Formplus allows you to collect data from respondents even when they are offline. This means that form respondents can fill out and submit their data collection sheet when they do not have a stable internet connection or any access to the internet. 
With offline forms, you do not have to bother about poor or zero internet access obstructing your data collection process. Any information inputted in offline mode will automatically be uploaded to your preferred cloud storage whenever internet connectivity is restored. 
We also offer secure storage for your information so that you do not have to bother about losing data at any time. In addition to this, you can choose where your data gets stored – in the Formplus secure servers or your preferred external cloud storage system. 
Presently, Formplus supports Google Drive, OneDrive, and DropBox cloud storage systems. After syncing your Formplus account to any of these external cloud storage systems, you can easily receive file uploads and organize form data in your preferred storage account. 
There are over 30 form fields for you to choose from in the form builder and this means that you can seamlessly collect different types of information from respondents. You can add date/time fields to your form and also carry out date/time calculations. 
You can also receive files directly in your form. Formplus allows respondents to upload files of any kind and size in your data collection sheet. Also, you can collect digital signatures and receive payments right in your form. 
With Formplus, you also get the option to download form responses in CSV/PDF format. You can also export your form data to Google sheets to help you organize your data effectively and collaborate with your team members seamlessly. 
The form analytics dashboard in the Formplus builder displays important analytics and metrics for your data collection process. Here, you can access form metrics like the total number of form submissions, the total number of form views, and the geographical locations from where form submissions were made. 
You can also build custom visual reports using the builder's report summary tool. Simply click on the form field or data category to automatically display your data as custom graphs and charts. 
With teams and collaboration, you can easily keep all your team members in sync as you work on forms, data, and responses. Formplus allows you to add important collaborators to your shared account so that everyone can work on the data collection sheet together. 
As the administrator of the shared account, you can assign roles, grant permissions, and restrict access to folders and form data. This feature works with an audit trail that allows you to track any changes and/or suggestions made to your data collection sheet. 
Conclusion 
Data collection can be challenging, but working with a data collection sheet makes this process a lot easier. Apart from helping you to organize your data efficiently, a data collection sheet also helps you to save time by making data categorization less cumbersome. 
In this article, we've shared in-depth information on different types of data collection sheets and we've also introduced you to multiple data collection sheet templates on Formplus. Formplus makes it easier for you to create and modify different data collection sheets without delay.