There are a lot of tools that come into play when trying to understand the behaviors, needs, and preferences of your target audience. Geographic segmentation is one of the important tools that help businesses to create the right products that appeal to their consumers and prospective customers.
It is necessary for businesses to carry out geographic segmentation during market research before launching new products/services or improving on existing product features. In this article, we will explain what geographic segmentation is and how to break your market into geographic categories using a number of variables. 
What is Geographic Segmentation?
Geographic segmentation is the process of placing your customers into groups or categories based on their locations. Apart from physical location, this type of market segmentation also categorizes customers using geographical variables like climate, population, food habits, and clothing, etc.
Many times, consumers' behaviors and preferences are influenced by geographical factors. For example, people are more likely to purchase tea and coffee in the winter season because of the nature of the weather. During summer, you'd find more people enjoying cold drinks.
With geographic segmentation, you can understand how trends and patterns like the one in the scenario above, affect the market's demands for your product or service. Also, geographic segmentation provides useful insights that can help you to create more effective marketing strategies and position your brand the right way.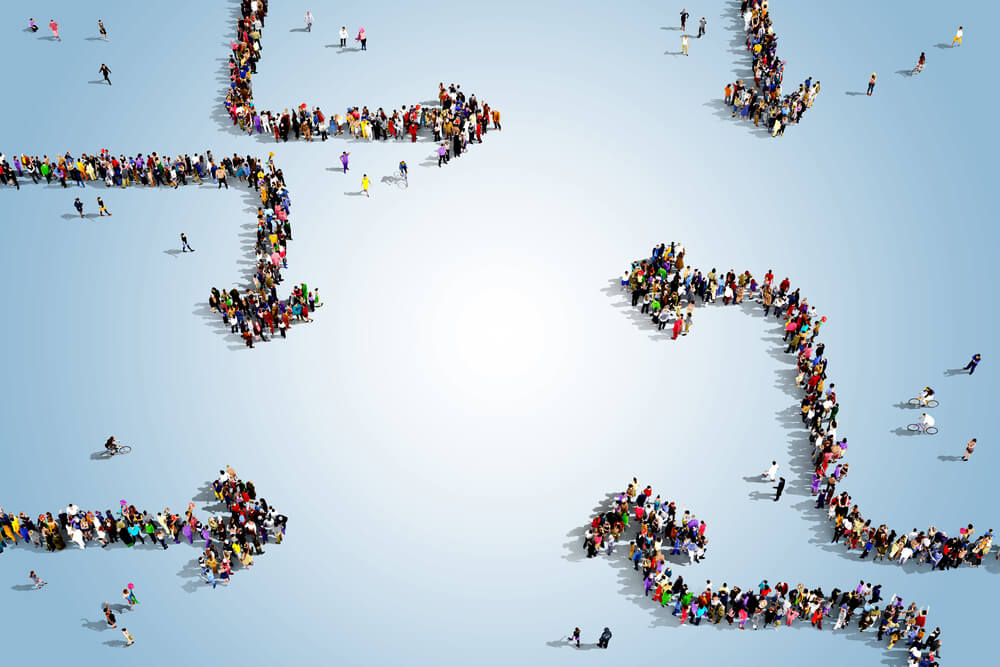 Why Use Geographic Segmentation?
Gain Better Insight into Your Target Market
Geographic segmentation gives you a better understanding of your customers and target market. Customers' behaviors are determined by a combination of factors, one of which is geographic segmentation.
Create Effective Marketing Strategies
Knowing how geographical factors affect market trends and behaviors help you create more effective marketing strategies for your product or service. With geographic segmentation, you can create targeted advertisements that appeal to people in a particular location.
Better Customer Experience
By creating personalized experiences for different geographic segments, you will offer more value to your target market and also improve customer experience. You will be able to identify and address the specific challenges and needs of each group or segment.
Geographic segmentation helps you to reduce marketing costs. As a business that's looking to reduce costs, you'd identify areas to invest in that can yield the highest returns. It allows you to focus your marketing efforts on a particular area of interest, and avoid excessive expenditure.
Examples of Geographic Segmentation in Marketing
Seasonal Products
Certain products are peculiar to specific seasons – for example, winter coats and other heat-generating clothing are best for the winter. On the flip side, beach wears are specific to the summer season and to locations that have beaches.
Hence, companies that sell beach wears are likely to record the most sales during summer. Beach wears also sell more in locations that have beaches and are likely to attract tourists. Winter wears are sold during winter and in locations that experience the winter season. These kinds of clothes will record low sales in Africa.
Rural-urban categorization is another example of geographical segmentation in marketing. For instance, rural dwellers may have more demand for home gardening tools, than urban dwellers.
Population density increases the demand for certain goods or services. E.g. housing and transportation.
Some food types are in high demand in certain geographical locations. Seafood like crabs and lobsters are marketed more heavily along the east and west coasts, where supply is fresh all year.
Geographic segmentation plays a role in the identification of new markets for exploration. In many cases, businesses leverage geographic segmentation to selectively target new local territories or regions.
Geographic Segmentation Variables
More than physical location(s), geographic segmentation is influenced by other factors such as climate/weather conditions, cultural preferences, and population. Organizations depend on geographic variables to determine pricing, product availability, and marketing strategies, among other things. Let's examine common geographic segmentation variables.
Climate
Prevailing climate and weather patterns can influence the market's demand for specific products. Organizations that deal with goods and services that are climate-specific need to market these products based on the prevailing weather conditions in a specific region or location.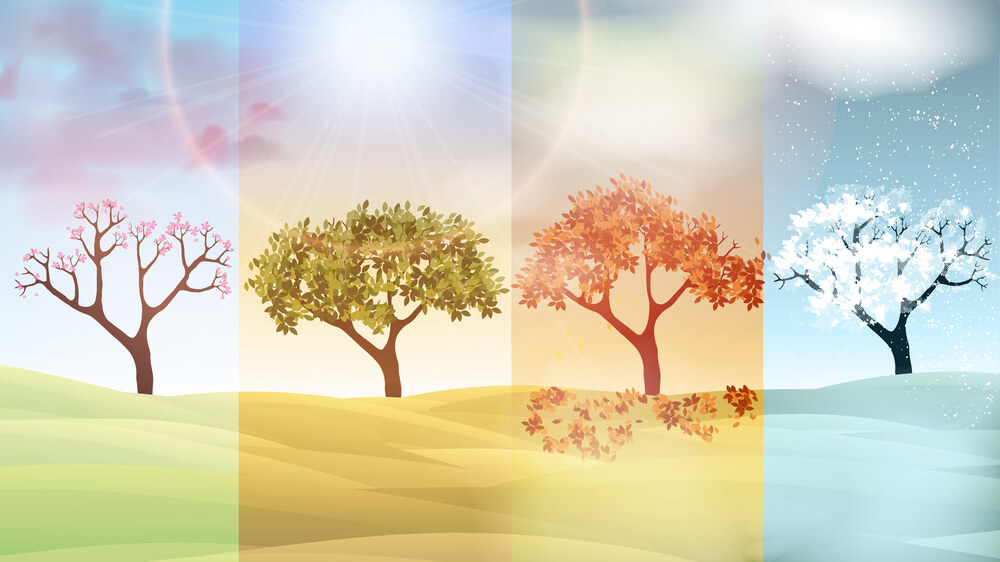 Consider businesses that sell warm clothing like jackets, coats, and gloves. These businesses would typically market their products to cold regions as these places have the highest sales-potential for them. In the same way, businesses that sell beach wears are more likely to record increased sales during the summer and in warmer climates.
Cultural preferences also dictate and influence market behaviors. Individuals in a particular geographical location often exhibit certain characteristics that are either peculiar to the tradition and religion of the place or simply a way of life. To get the most out of the market, you must understand how your customers are affected by cultural differences.
For instance, in countries where Islam is the predominant religion, it may be almost impossible to sell pork-based products and alcohol. However, in Western countries, pork-based products are readily embraced – bacon is an essential part of the English breakfast.
Population density and demography plays a huge role in geographic segmentation. In some societies, there are more men than women and this influences the marketing strategies put in place by the businesses in such areas and the kind of products that are sold there.
Also, rural and urban areas have different needs and as a business, you need to understand these peculiarities and tailor your marketing campaigns to appeal to different geographic segments. For example, a lawn mowing service may appeal more to people in the rural areas who actually have lawns.
This is the most common geographic segmentation variable. Consumers' choices and market behavior can be influenced by their location in different ways – for example, users may choose one product over the other due to its proximity to their physical locations.
In addition to this, some products may not be useful to customers in a particular location. For example, people who live in land-locked areas may have little or no use for beachwear, and snow shovels will only be useful to people living in snowy areas.
Top Form Templates for Geographic Segmentation
Market Survey: This survey would help you identify your target market and understand their needs and preferences. With this survey template, you can collect information from your customers with respect to different geographic segmentation variables like location, climate, and population density/demography.
Product Evaluation Survey: Do you want to know what the market thinks about your product or service? Use this product evaluation survey to find out what your users or customers think about your product. With this product evaluation survey, you can gather useful first-hand information from users for improving your product.
Product Pricing Survey: Use this product pricing form to find out what your target market thinks about the cost of your goods or services. With this form, you will avoid underpricing or overpricing your product. You can edit this survey in the drag-and-drop form builder.
Demographic Survey: The Formplus demographic survey is a convenient method for collecting data on different demographics from your target market. With the numerous form fields, you can collect a variety of information from your customers including age, location, income level, and marital status.
Your customers can easily complete this survey, regardless of their location. With Formplus forms, respondents can complete your survey with no internet connection. Log in to your Formplus account to edit this survey in our powerful form builder.
Customer Satisfaction Survey: This customer satisfaction survey will help you discover how well your product or service meets the needs of your customers in different geographic segments. With this survey template, you can ask your customers to provide feedback on different product features and your overall service delivery.
You can include a form field where customers input their suggestions for your product improvement. This survey is easy to use as it helps you to gather data seamlessly and you can also customize it easily in the Formplus form builder.
Brand Awareness Survey: Find out how well your target market knows your brand by conducting a brand awareness survey with Formplus. This form is easy to use and you can share it with prospective respondents using any of the available multiple form sharing options.
You can ask numerous questions by adding different form fields to your brand awareness survey.
Brand Performance Survey: Use this brand performance survey to find out how well your product or service is performing in the market. This form would help you collect important feedback from different geographic segments, and you can use this data to serve them better.
In the form analytics dashboard, you can access important insights about your data collection process, and this will help you improve your overall marketing strategy. You can also edit this form to suit your needs better in the drag and drop form builder.
Advantages of Geographic Segmentation
It is an effective method of identifying different market segments and targeting market categories that offer the most potential for your product.
Geographic segmentation helps large organizations and enterprises to understand user-distribution based on geographic variables like climate, location, and population. Therefore, helping them to create better and more effective marketing campaigns.
It helps you to cut down costs by providing useful information that influences better marketing strategies. Geographic segmentation plays an important role in helping organizations become more prudent with financial resources.
Geographic segmentation is easy to conduct and with an effective online data collection platform like Formplus, the process is entirely seamless. Also, since geographic variables can be easily observed, it is not difficult to break the market into specific geographic segments.
Geographic segmentation is especially useful when dealing with a large population. Societies with large populations are not always homogeneous and so, breaking the market into geographic segments helps you to serve each market category better.
Like other types of segmentation, geographic segmentation helps you to understand your target market better and to cater to the needs of your consumers effectively.
In digital marketing, geographic segmentation helps you to target location-specific keywords and improve on lead-generation.
How to Conduct Survey on Geographic Segmentation with Formplus
You can create a survey or questionnaire for geographic segmentation on Formplus. Here is an easy way to go about it:
Sign in to Formplus to access the drag-and-drop form builder. If you do not have a Formplus account, you can create one here.
On your dashboard, click the "create new form" button to start creating your survey. You can also use any of the easily customizable geographic segmentation form templates to get started.
Drag preferred fields from the form builder into your survey. You can edit each field by clicking on the pencil icon beside them.
Save your form to access the form customization section. Here, you can change the overall outlook of your form by adding preferred background images and your organization's logo. You can also tweak the form layout using custom CSS.
Copy your form link and share it with respondents to gather useful data. You can use the multiple form sharing options to easily get your survey across to your target customers.
You can view important data insights on the form analysis dashboard. You can also generate custom visual reports using the reports summary tool.
Conclusion
Geographic segmentation is yet another important piece of the puzzle when it comes to understanding your target market and satisfying their needs effectively. Knowing how geographic variables affect consumer choices would help you create the right product for your users and target market.
In this article, we've shown you how to categorize your market using demographic variables like climate, population, and cultural differences. Formplus has numerous templates that you can use to collect geographic information from your customers without any difficulties. Visit Formplus to get started today.