Corporate Social Responsibility is key to every organization. and many times, the support of the public must be leveraged to accomplish these goals. The best fundraising campaigns start with a clear idea of what you want to achieve and how you would go about it.
Highly-impacting CSR projects are usually capital intensive and while an organization may be able to handle expenses on its own, fundraising campaigns would ease the burden. In this article, we'd share several fundraising ideas with you and show you how to use Formplus forms to organize your fundraising campaign. 
Charity Art Exhibition
Organising an art show is a good place for your organization to start from when putting together a fundraiser. You can bring artists in your immediate community together and get them to create specific art pieces for your charity art exhibition.
A great step to take is to sync your art exhibition theme with your fundraising campaign project. For example, if your project has something to do with women empowerment, you can ask artists to create art pieces around this theme.
Raise funds from your art exhibition by selling tickets to prospective attendees. You can also set aside a percentage of the revenue realized from art purchases for your fundraising project (For every art piece you purchase, 10% of its cost goes to XYZ Fundraising Campaign).
Formplus forms make event registration easy and seamless, and you can process payments for tickets in the form too. You can create an e-catalog on your website and sync this with the Formplus payment form to enable you to collect payments for purchases immediately. 
Direct Mailing Campaign
Take some time out to create a heartfelt newsletter outlining your project and what you need to make it happen, and send this out to your online community. In your newsletter, you can link the "donate now" button to your Formplus fundraiser form.
Gift Card Fundraiser
To pull this off, you'd need to collaborate with a website that specializes in fundraising via gift cards. Buy a stack of gift cards and sell these to your employees and other members of the public at face value.
When anyone makes a payment via your gift card, your fundraising project automatically receives a donation of up to 10% of the total worth of the gift card. Gift card fundraisers can happen at any time of the year but they work best with the holiday season.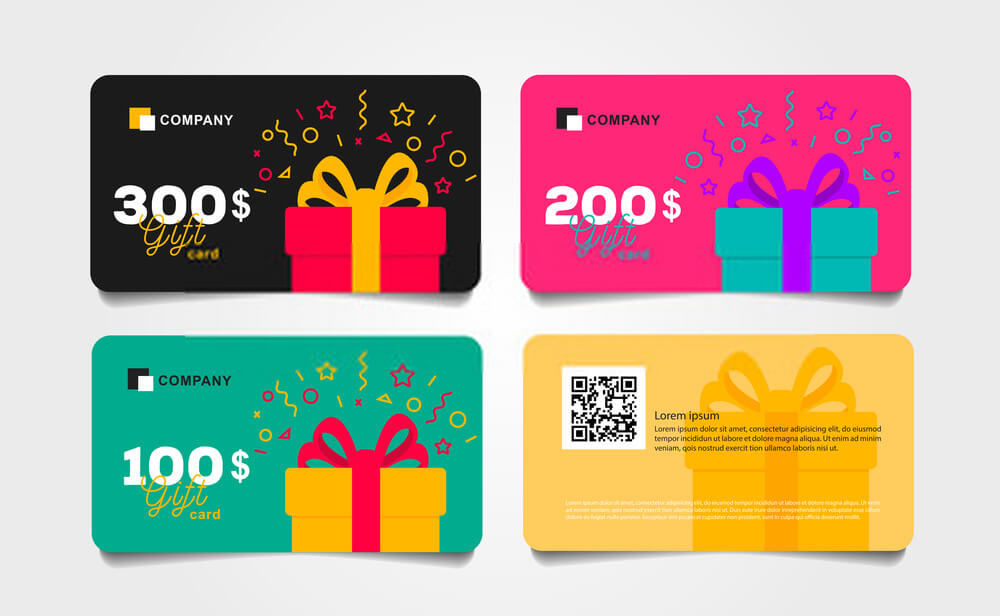 Talent Auction
Apart from having desirable corporate skills, your employees also have loads of talents that you can explore in a fundraising event. Whether it is singing, dancing, or catering, get everyone to showcase their talents and get others to pay to watch them.
Run-a-thon
Whether virtual or physical, a run-a-thon is a fundraising idea that your organization should try. For this event, participants only need to decide on the distance they wish to run and get friends and family to sponsor them via donations.
To easily track donations, you can create an online donation form on Formplus and share this with participants. If your run-a-thon is a physical event, you can ask prospective attendees to register online and pay an access fee. 
Charity Concert
What better to fundraise than with soul-lifting music? If you have musicians as a part of your workforce, they can volunteer to perform at the concert and you can also collaborate with other musicians in your locality.
In your Formplus event registration form, include an intro page that clearly states the purpose of your charity concert, your goal in terms of donations, and other important information. You can collect payments in your form too via Stripe, PayPal, or Flutterwave gateways.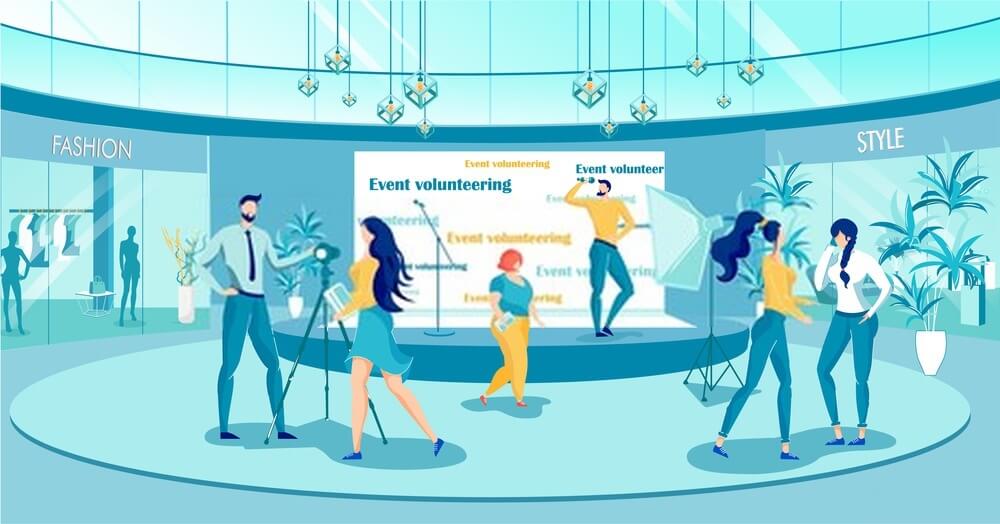 Picnic
A company picnic provides an excellent opportunity for team bonding and fundraising. You can sell raffle draw tickets during the picnic to raise money plus everyone can come with food, drinks, and board games to add color to the event.
Company Dance
A company dance can become a weekly fundraising activity and just like a picnic, it provides a great opportunity for team bonding. During the dance, you can raise money by selling food items to your employees and you can also sell tickets to members of the public who wish to attend the dance.
Karaoke Night
Another way to fundraise for projects is to organize a karaoke night in your locality. Interested persons can register to attend the event and also pay the stated entry fee right in the Formplus event registration form.  
Community Treasure Hunt
Organise an exciting treasure hunt on your company premises and let people pay to be a part of it. Employees and other individuals and businesses in the community can donate different items of value that would serve as "treasure" for the event.
Interestingly, you can merge this event with a dance or karaoke night. Apart from selling tickets to the event and making other sales during the event, you can also create different opportunities for participants to make multiple personal donations.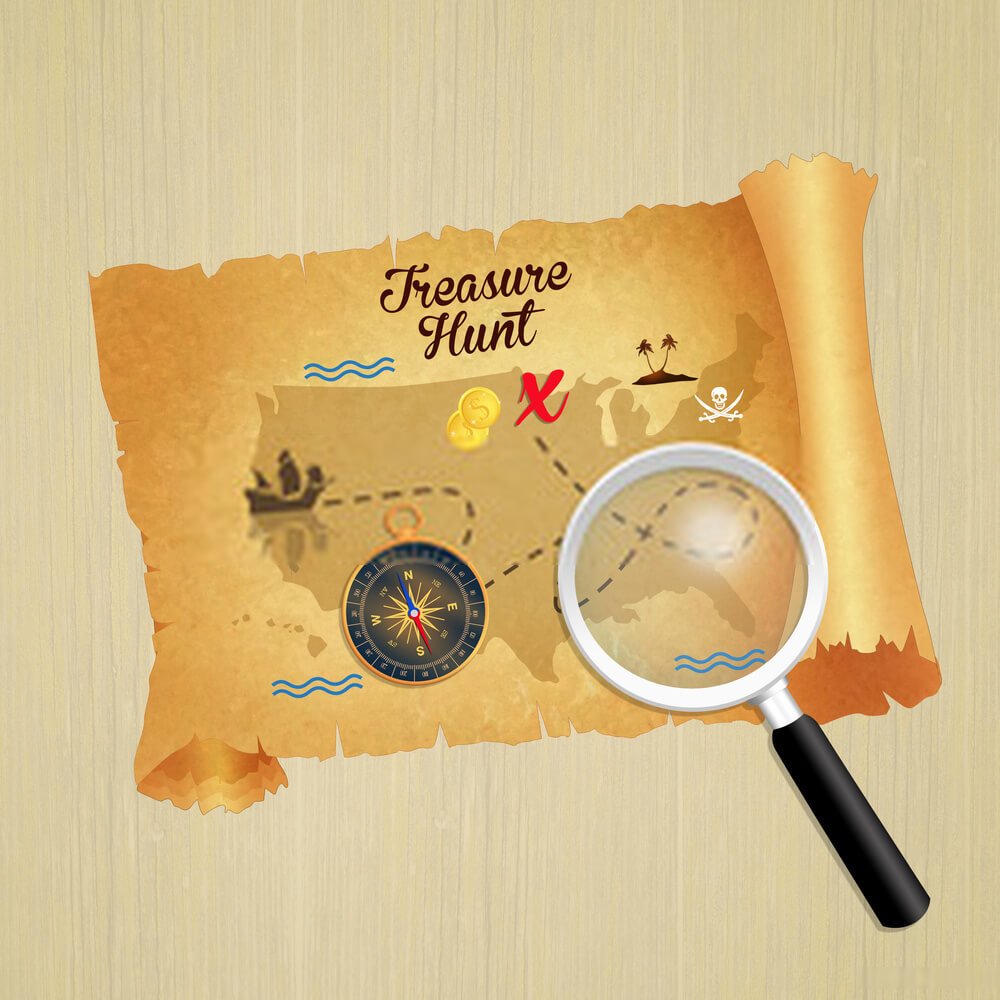 Casino Night
Set up a casino night where participants can register via a Formplus event registration form to play poker, roulette, blackjack, craps, and other casino-style games. All participants can make donations online to gain poker chips they can use for the games and exchange for prizes.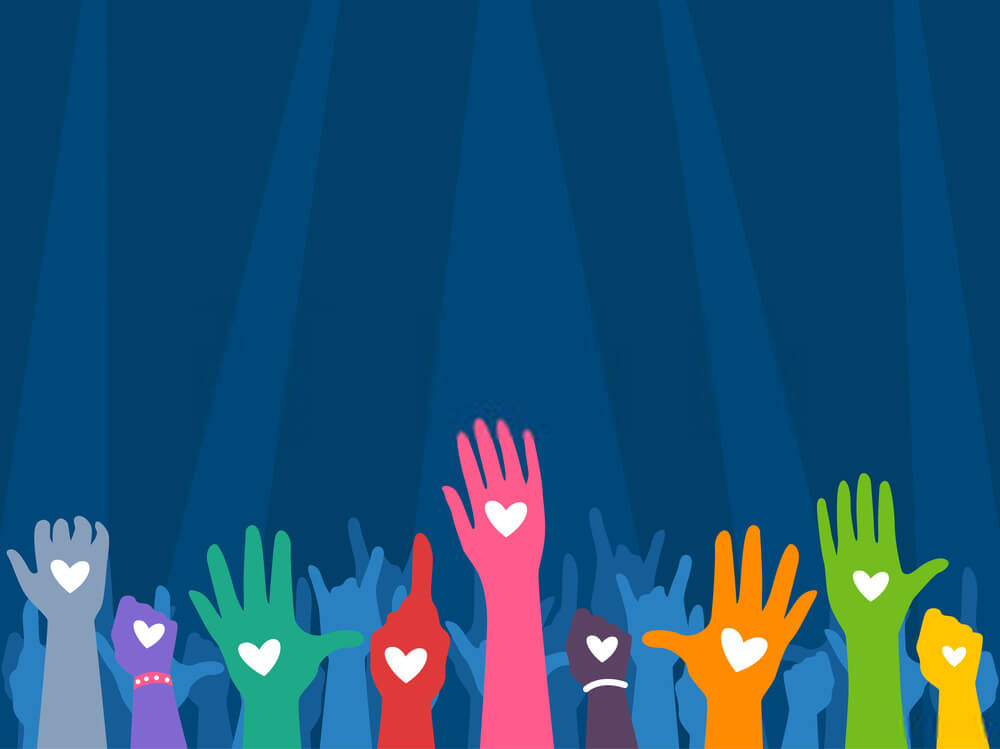 Wine Tasting
Get sponsors and collaborators across different sectors and pull off an excellent wine tasting fundraising event. During the event, participants can place orders and make payments for wine using the Formplus order form, and have it delivered to them at a later date. 
At the same time, people can pay a registration fee to be part of the wine bidding event. During the event, sponsors can sell their wine at heavily discounted prices and a percentage of the proceeds from the sales can be automatically donated to your fundraising campaign.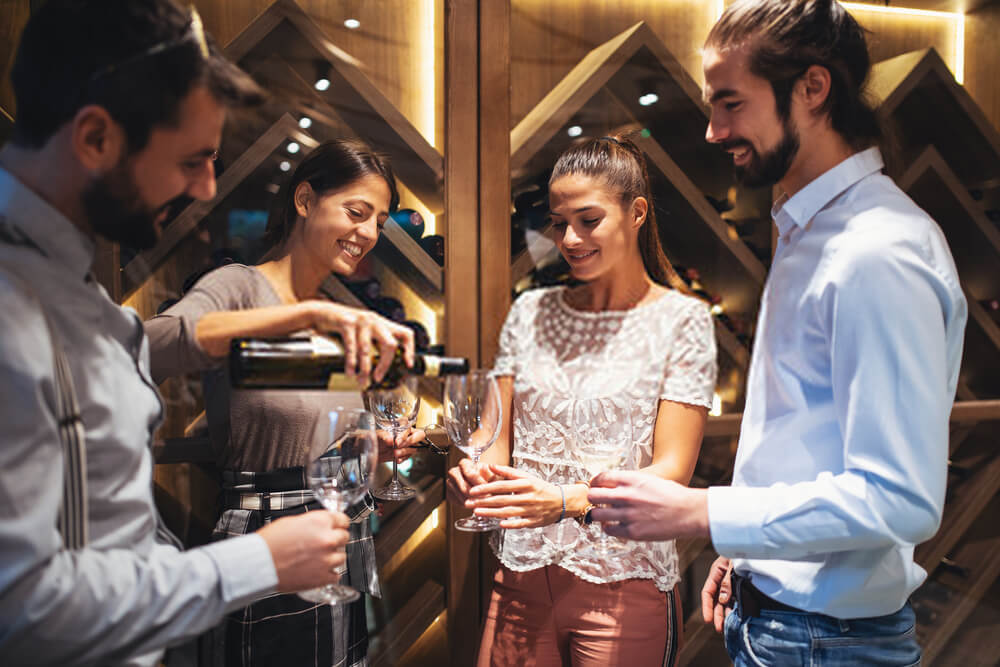 Charity Auction
A charity auction is a common fundraising event that you can put together in no time. You can set up your event registration form on Formplus and then, get employees and sponsors to donate items of value that would be sold at the auction.
Industry Collaboration
This simply means working with other organizations in your industry for your fundraising campaign. For instance, after creating an online donation form on Formplus, you can have it appear as a web pop-up on the website of any of your partner-organizations; thus allowing their customers to donate to your cause. 
Golf Tournament
Spin awesome fundraising experiences with a charity golf tournament - all you need is the right publicity, sponsors, great weather, and lush grass. Individuals would need to pay a fee to be a part of it and they can win great prices too.
Walk-a-thon
A walk-a-thon provides an opportunity for your organization to create publicity for its fundraising campaign and at the same time, it's an excellent opportunity for team bonding and community integration. Instead of having this as a one-day event, you can make it a recurring weekly event.
For event publicity, share your walk-a-thon registration form with your online community via the social media direct sharing buttons. As people register to take part in the walk-a-thon, they can make donations directly in your form at the same time.
Envelope at a Restaurant
Partner with restaurants in your locality to gather donations from your host community. Place envelopes for your fundraising campaign on the different tables in the restaurant and encourage customers to donate their change after enjoying a healthy meal.
Family Ticket Fundraiser
Organise a weekend getaway for families in your locality as part of your fundraising campaign. Interested persons can register to be a part of the getaway using the Formplus event registration form which allows them to easily make registration fee payments too.
For the weekend getaway, you can put together several exciting activities including sports, karaoke, bowling, and swimming. You can also raise money by selling food, drinks, snacks, and other items throughout the fun-filled vacation.
Cook-Off
Nothing brings everyone together more than a healthy meal and it's even better when there is healthy competition and definite rewards to go with it. To achieve seamless registration for your event, use the Formplus event registration form to gather all necessary information from prospective attendees.
While the cook-off is in progress, you can ask attendees to pay to vote for their favorite meal and chef. In the end, the meals can be sold during the event to help your organization to raise more funds and you can also collect personal donations from others.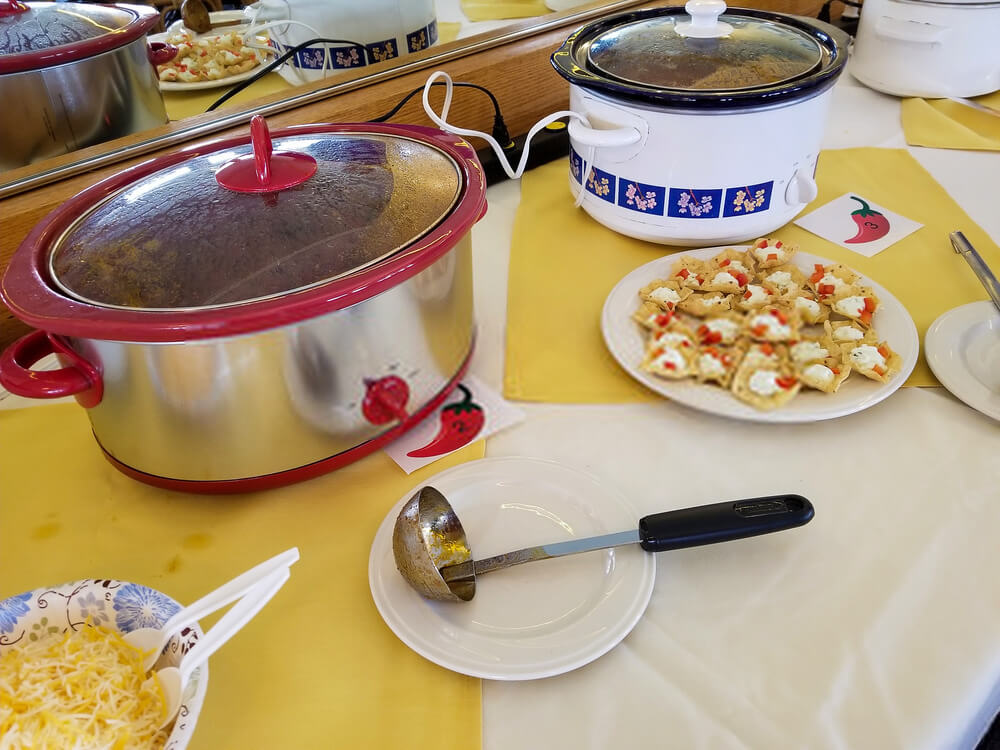 Garden Tour
This fundraising idea works, almost exclusively, for springtime. If members of your community enjoy gardening and horticulture, you can put together a fundraising event that allows them to showcase their ornamentals to guests including individuals and other organizations.
Collaborate with local horticulture clubs in your community for the event and also encourage interested gardeners to pay a registration fee to be a part of it. You can fundraise by selling tickets for the tour and even hosting a plant sale as a bonus.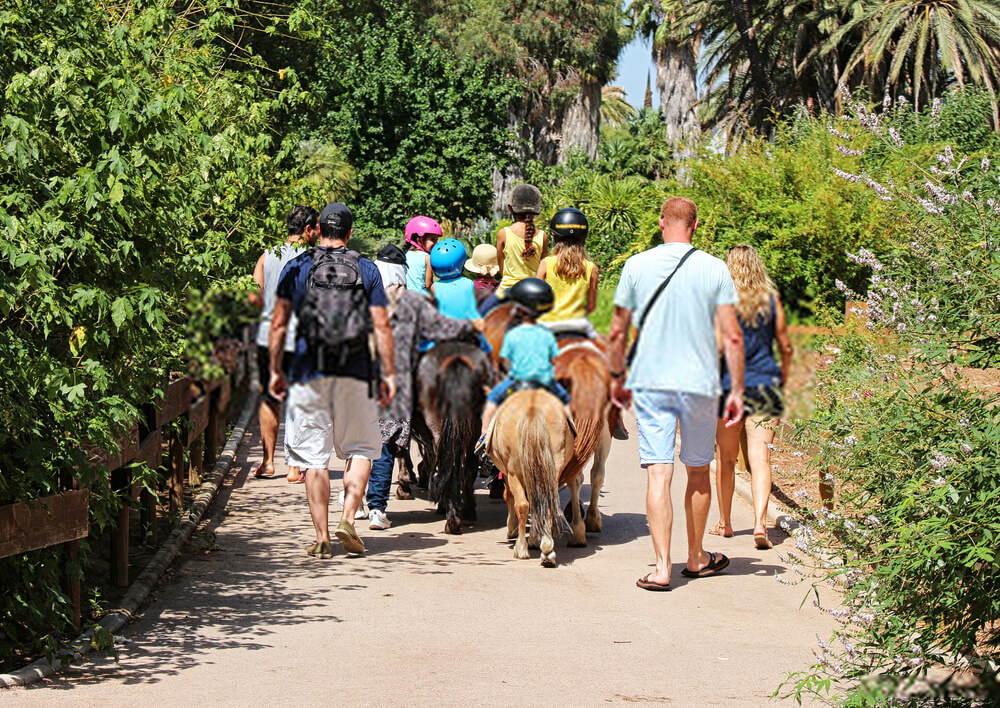 Danceathon
Organising a danceathon is an opportunity for attendees to participate in a good cause while having fun. To add some color to your event, you can coin a theme in line with your fundraising campaign and tailor the music, food, décor, and/or costumes to it.
Outdoor Movie Night
An outdoor movie is an exciting way to raise funds for a cause. Attendees can register and buy tickets via the Formplus payment form and you can also sell candy, popcorn, and drinks to raise more money during the event.
Money Votes
This is just like running a poll but with donations attached to it. Instead of casting ballots, people cast votes by donating a fixed amount for the option that they identify with – be sure to create a poll that is in line with the overall theme of your fundraising campaign.
Video Game Challenge
To pull this off, you'd need to collaborate with sponsors who are key players in the video game industry. Host a video game tournament with an entry fee for your host community and during the event, you can solicit personal donations from participants.
Color Run
In a color run, participants wear white t-shirts and have different color dust thrown at them at different points in the race. You can work with any park in your host community for the event and you can raise funds by charging an entry fee or by soliciting (or having runners solicit) donations or pledges.
Hashtag Donation
A hashtag donation is a virtual fundraising campaign that involves encouraging participants to forfeit something, such as a soda, and instead, donate to a cause. Participants can use the hashtag to challenge their friends and family to jump on the trend.
Branded Items Sales
You can create multiple branded Items in line with the theme of your fundraising campaign and sell them to the general public to raise funds. On your website, you can embed the Formplus order form to allow individuals to place orders and make payments for preferred branded Items.
Social Media Challenges
Leverage social media platforms to create publicity for your fundraising campaign and solicit donations. Individuals, including your employees, can make donations as they participate in the challenge and when it goes viral, it would create a huge online buzz for your fundraising campaign.
Paint and Sip
This fundraising event is perfect for individuals to unleash their creativity over a glass of wine and laughter. Guests would need to pay to be a part of the event and you can also raise money from the sales of art pieces, food, and wine.
Museum Tour
This event would work even better with a cocktail reception or private dinner as the side attraction. Get guests to pay for an exclusive tour of one of the museums in your host community; you can also solicit personal donations from guests during the event.
Lottery Tree
This can work with any other fundraising idea. Get sponsors and individuals to donate different items that would be sealed and fastened to the tree. Participants would need to buy a ticket to allow them to pick any item from the tree.
Tips for a Successful Work Fundraiser
Clearly define the goal of your fundraiser in terms of the amount to be raised and the project to be carried out.
Organize your fundraising campaign effectively with online tools like Formplus.
Leverage partnership and collaboration for a more sustainable impact.
Strive to establish long-term relationships with donors, partners, and collaborators.
Tell a unique story that highlights the value of your organization and fundraising campaign.
How to Create a Fundraiser Form with Formplus
Sign in to Formplus: In the drag-and-drop Formplus builder, you can easily create your fundraising form. To access the Formplus builder, you will need to create an account on Formplus.
Once you do this, sign in to your account and click on "Create Form " to begin.
Edit Form Title: Click on the field provided to input your form title, for example, "Fundraiser Form".
Edit Form: Click on the edit button to edit the form.
Add Fields: Drag and drop preferred form fields into your form in the Formplus builder inputs column.
Use the form customization options to modify the overall outlook of your form. You can include background images, your organization's logo, and tweak the form layout to suit your fundraising needs.
Formplus offers multiple form sharing options which enables you to easily share your fundraiser form with respondents. You can use the direct social media sharing buttons to share your form link to your organization's social media pages.
Conclusion
Without doubt, fundraising campaigns play an important role in helping organizations to meet up with their CSR obligations. With the right fundraising campaign, organizations can leverage external support as they strive to implement sustainable projects in their host communities and beyond.
Coming up with an excellent fundraising ide and implementing a seamless execution strategy are key to the level of impact your organization will have on its environment. In many ways, Formplus forms help you to optimize your fundraising campaign so that you can carry out your corporate social responsibility with ease.