At one point or the other, you will have to undergo a screening interview for a job, school admission, leadership position, etc. Regardless of the form it takes, a screening interview is geared at one thing – to find out if you are well-suited to carry out the task ahead. 
Sometimes, the table turns and you will be the one to conduct a screening interview; whether solely or as part of a team. This is where this article comes in handy as we will be sharing insights into what a screening interview is and how you can conduct them to arrive at the desired results for you and your team. 
What is a Screening Interview? 
A screening interview is a simple process that allows you to evaluate a candidate and determine his or her suitability for a specific role or task. It is a step in the overall interview process and is usually concise and straight to the point. 
The primary purpose of a screening interview is to help you identify candidates who have the right potential to carry out the tasks. Many hiring processes often begin with a screening interview and it can be online or offline depending on your company structure. 
Types of Screening Interview 
Phone Screening Interview
A phone screening interview is a brief assessment process that is conducted over the phone. In many cases, it is the second step in the recruitment process and it helps organizations to weed off candidates who do not have the required skills for the role. 
A phone screening interview usually consists of open-ended questions that allow the candidate to freely communicate their thoughts, experiences, and expectations. The use of open-ended questions allows you to get familiar with the candidate and to have a fair understanding of his or her thought-process. 
A phone interview can last for 10-30 minutes or longer in some cases. During the call, the interviewer can ask questions regarding the candidate's problem-solving skills, leadership qualities, interpersonal skills, and other requirements for the position being interviewed for. A phone interview is useful in situations where you have to interview a large number of candidates who are located in different areas.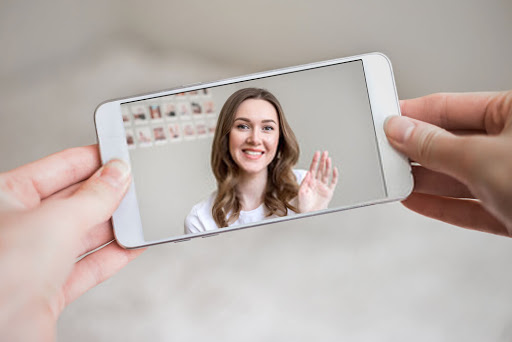 Common Phone Screening Interview Questions
Can you tell me about yourself?
What's your salary expectation for this role?
What skills do you have for this role? 
Pros 
It helps you to easily identify the most suitable candidates for a role.
It saves time, in the long run. 
Cons
Gestures and body language cannot be observed.
Noise disruptions can occur.
Video Screening Interview
This is a type of screening interview where a candidate is assessed for a position via a visual medium. With the Covid-19 pandemic and social distancing laws, more recruiters and organizations now adopt video screening interviews as a means of evaluating candidates for available roles. 
A video screening interview can be one-way or two-way in nature. For a one-way video screening interview, the interviewer would ask you to provide answers to some questions via a video recording. Many fellowships and scholarships usually adopt this format when screening applicants. 
The two-way video screening format is more conversational as it allows both parties to communicate via a video conferencing platform. Zoom, Google Meet, and Microsoft Teams are some of the common video conferencing platforms you can use for conducting video screening interviews.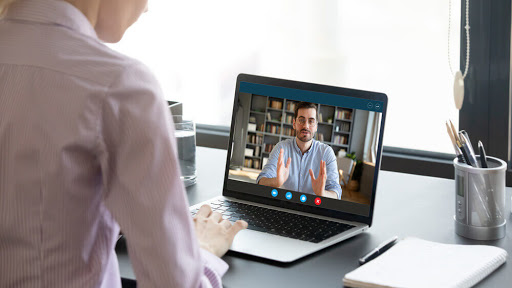 Advantages of Video Screening Interviews
It saves time.
Video screening interviews are easy to schedule.
It provides a practical simulation of the physical screening interview process. 
Disadvantages of Video Screening Interviews
The interview process can be obstructed by poor internet connectivity.
Poor video and audio quality can affect the process too.
Questionnaire Screening
A questionnaire screening is a common method of screening interviews that is mostly used to test intelligence. In a questionnaire screening, the interviewer curates a set of structured questions which the candidate must answer as part of the evaluation process. 
A questionnaire, in itself, is a research tool that is made up of multiple questions that help you to gather information on the different variables/participants in a research context. This data collection tool is made up of close-ended questions and open-ended questions, and it is used to gather quantitative and qualitative information from respondents. 
In many cases, organizations use the questionnaire screening method to process multiple applications at once. You can administer your questionnaire physically using paper forms or you can create an online questionnaire via a data collection tool like Formplus. Let's show you how to create an online questionnaire in our drag-and-drop form builder.
How to Create an Online Questionnaire with Formplus
Log in to access your dashboard and choose the "create new form" option. 
Drag and drop preferred fields from the builder's inputs section into your form. You can modify form fields by clicking on the pencil icon.
Save your form to access the builder's customization section. Here, you can tweak the overall appearance of your form by adding your organization's logo and preferred background images. 
Copy your form link and share it with respondents. 
Physical Screening
This is the most common interview screening method and it involves having face-to-face conversations with interested candidates for a position. Physical screening can be structured, semi-structured, or unstructured, depending on the company culture or what they are screening for. 
With the advent of technology, there is little to no need to conduct physical screenings as you can leverage online screening options like video screening, questionnaires, and telephone interviews. Also, in the face of the new normal imposed on us by the Covid-19 pandemic, physical screenings seem to have fallen out of favor with society, in general. 
Although physical interviews create a natural environment for you to bond with candidates and access their suitability and readiness for the role, people are now adopting other methods.
Stages of a Screening Interview 
Just as the name suggests, a pre-screening interview is a quick evaluation process that allows you to get familiar with the candidates before conducting an extensive interview. During the pre-screening interview, the interviewer is only interested in learning more about who you are and other basic information necessary for the role. 
Here, the interviewer asks a series of open-ended and closed-ended questions to gather the required information, identify candidates with the most potential, and eliminate candidates who do not meet the basic requirements. 
Pre-screening interviews help you to save time and optimize your selection process. It can take various forms including questionnaires, videos, and phone calls. For the candidates, it provides a clearer picture of the position under consideration. 
10 Best Pre-Screening Interview Question Examples 
How do you hear about this opportunity?
What exciting things have you done in your career?
Why do you think this is the right move for you?
What kind of work environment do you prefer?
Do you like to be micromanaged?
What do you think about our company culture?
How do you typically manage projects and prioritize tasks?
What makes a job fun and motivating for you?
What's the deal-breaker for you, career-wise?
How does this opportunity fit into the bigger picture for you? 
A screening interview is a process of evaluating how well a candidate satisfies the requirements for a particular job role or project. In some sense, it is a suitability test that allows you to identify candidates who are the best fits for the position you are hiring for. 
As we've said earlier, screening interviews can be conducted in many ways. You can send out a questionnaire to eligible candidates for a fair assessment or you can choose to conduct a video screening or a telephone screening. 
Screening Interview Question Examples 
What is your salary expectation for the role? 
What are your strengths and weaknesses?
Tell us about a time you used your problem-solving skill.
What impact would you make in this role?
What do you hope to achieve in this role?
Do you like to be micromanaged?
Are you a team player? 
This is the final part of the screening process to help you choose the right candidate. Many times, this is just a formality as you must have already identified the most suitable candidates for the role/opportunity based on the evaluation in the screening stage. 
At this stage, the candidates should get to meet other members of your team; especially individuals they would work with. This is also the time for them to get familiar with your work processes and any other demands that would be required of them once they join your team or get selected for the fellowship/scholarship. 
Post Screening Interview Question Examples  
How soon can you resume?
What kind of work structure would you prefer?
What is your 3-year plan?
How does this opportunity fit into your plan?
How do you hope to scale in this role?
Does this opportunity fit into your lifestyle?
Uses of a Screening Interview
A screening interview is an important part of the hiring process as it helps organizations to identify candidates who have the required potential for existing opportunities. It is a simple way for you to find the right professionals for your organization without investing too much time or resources. 
In addition, a screening interview makes the hiring process seamless and more efficient. This is because candidates who make it through this stage are a step closer to sealing the deal with your organization while candidates who do not get passed this stage are automatically weeded off. 
This way, you do not have to invite everyone who applied to your organization for a face-to-face conversation with your team; you only get to invite candidates who have the most potential and meet the stipulated requirements for the role. It is common knowledge that job adverts usually attract a large pool of candidates and a number of them may not fit into the role. 
By conducting a screening interview, you can sift through the numbers and connect with the right people. This way, you reduce the risks involved in the hiring process. Screening interviews are used to prepare the most qualified candidates for the formal job interview.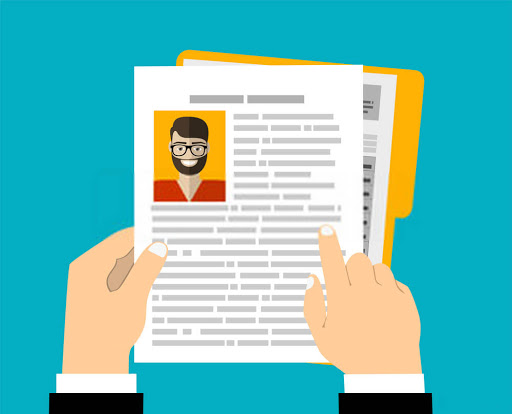 Fellowships and Scholarships
Screening interviews are also useful in fellowships and scholarships. Fellowships and scholarships are usually highly-competitive and so, the best way to sift through large volumes of applications is to conduct pre-screening, screening, and post-screening interviews before giving any awards. 
Many scholarship processes begin with a questionnaire screening process where candidates provide information in line with the basic requirements of the scholarship or fellowship. After this, shortlisted applicants undergo a video or telephone screening interview where they communicate their expectations, thoughts, and experiences to different members of the scholarship or fellowship board. 
Screening interviews can also be used in medical examinations, and this has become more popular with the rise of technological innovations. Patients can book for medical diagnoses via the Formplus doctor appointment form as a form of a pre-screening interview, and after this, you can arrange for an actual medical examination if needed.  
Screening interviews make it easier and more convenient for you to schedule medical examinations; especially with new social distancing regulations. During screening interviews, you can categorize your patients' medical conditions and identify cases that are a priority and need to be attended to physically.
Tools Used for Screening Interviews
Your smartphone or regular telephone is an important tool when conducting a phone screening interview. In face-to-face interviews, you can use your phone to take notes, track the time, or conduct research. 
It is more convenient for you to conduct a video screening interview using your laptop or computer. You get to enjoy a better user experience when you make use of video conferencing platforms via your laptop or computer. 
This is another useful tool for telephone and video screening interviews as it helps you avoid audio glitches. You can purchase wireless audio speakers too.
Face-to-face screening interviews are usually conducted in workspaces. Your workspace needs to be neat, comfortable, and easily accessible to the candidates and interviewers. You can opt for a phone or video interview if you do not have access to a comfortable workspace.
An online form builder is a simple tool that you can use to create a questionnaire for your screening interview. The Formplus form builder has over 30 form fields plus a drag-and-drop feature that makes it easy for you to collect different information from form respondents. 
Visit www.formpl.us to create your Formplus account and access the easy-to-use form builder. 
Conclusion 
At first glance, screening interviews can appear to be unnecessarily bureaucratic and time-consuming. However, in the real sense, screening interviews help you to achieve more, get the most out of the process and lower the risks you face; especially when it comes to recruitment and scholarships. 
In this article, we've shared details of different types of screening interviews; that is, video screening, telephone screening, questionnaire screening, and physical screening. With the prevailing social distancing rules, it is best to adopt online screening methods for the best results.