Online shopping is increasingly becoming the most preferred shopping option across the globe. In 2019 alone, an estimated 1.92 billion people purchased goods or services online. This has created a need to offer good customer service to online shoppers, which is why you need an online shopping questionnaire. 
An online shopping questionnaire helps you to study users' behaviors, experiences, and preferences as they shop items from your e-commerce store. In this article, we will discuss 33 questions you should include in your online shopping questionnaire to help you understand your customers' needs. 
Online Shopping Survey Questions 
The types of questions listed in your online shopping survey must reflect the aims and objectives of the data collection process. Also, be sure to ask good survey questions that allow respondents to freely communicate their thoughts and perceptions without boxing them into a corner.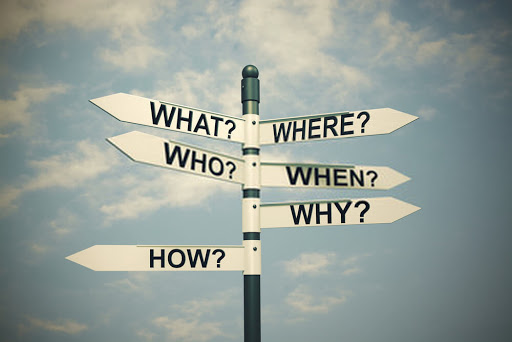 Close-ended questions, open-ended questions, and dichotomous questions are examples of good survey questions that you can add to your online shopping survey. 
Close-Ended Questions
A close-ended question is a type of survey question that restricts respondents to a set of answer-options to choose from. In other words, the researcher provides options for you to choose from in response to the question. Close-ended questions help you to gather quantitative data. 
11 Close-ended Questions for an Online Shopping Questionnaire 
How often do you shop on this site?
Very often
Seldom
Not Often 
Choose 2 products you buy frequently on this site.
Baby food
Accessories
Perfumes and Oils
Skincare products
What is the biggest challenge you face with shopping online?
Slow checkout time
Lack of products I want
Slow webpage response time 
How likely are you to recommend this site to other online shoppers?
Very likely
Somewhat likely
Very unlikely
What is your biggest concern about online shopping?
Breach of personal information
Breach of payment details
Poor internet connection
How much do you spend on online shopping every month?
Less than 100 USD
$100 – $500
$500 – $1000
More than 1000 USD 
How many times do you shop online in a month?
Once
Twice
Thrice
More than thrice 
Which payment method do you prefer for online shopping?
Payment Gateways
USSD
Bank transfer
How would you rate your overall online shopping experience?
How likely are you to return to this webpage for your online shopping?
Very likely
Somewhat likely
Highly unlikely 
What is your gender?
Male
Female
Others. Please state
Prefer not to say
Open-Ended Questions
This is a type of survey question that does not limit respondents to predetermined answers. Open-ended questions allow you to fully communicate your ideas and perceptions in response to a question. You can describe them as free-form survey questions. 
Examples of Open-Ended Questions in an Online Shopping Questionnaire  
Describe your online shopping experience with us. This question allows your customer to provide a holistic view of their overall customer experience with your organization. 
Describe a negative experience you had while shopping online. This question allows customers to highlight any areas needing improvement in your online store. 
Describe a positive experience you had while shopping. Let customers identify strong points when it comes to online shopping with your brand.
Why do you shop online with us? With this question, you would be able to identify the unique selling points of your brand across different customer segments. 
How old are you? This question helps you to understand who your customers are; that is, the different age groups that your brand appeals to. 
Which products do you buy regularly? The responses to this question will help you to identify fast-moving products and to categorize your stock accordingly. 
Have you experienced any difficulty with adding products to your online cart? This question allows respondents to provide specific feedback on definite aspects of your online shopping operations. 
What do you think about the pricing of our products? Use this question to collect feedback on product pricing to avoid overcharging or under-charging your customers. 
What do you think about the quality of our products? This question allows you to collect first-hand feedback from customers in terms of the quality of your product(s). 
What other online store do you shop on? The answers to this question make it easy for you to identify your competition. You can leverage this data to create a better customer experience for your clients. 
What major challenges have you encountered while shopping on our site? This question allows you to identify and address customer dissatisfaction easily. After identifying the challenges faced, you should work on providing sustainable solutions to them. 
Dichotomous Question
A dichotomous question is a type of close-ended survey question that provides respondents with 2 opposite answer options for them to choose from. Common answer options in dichotomous questions include true/false, yes/no, fair/unfair, to mention a few. 
Dichotomous Question Samples for an Online Shopping Questionnaire
Did you enjoy the online shopping experience on our website?
This question allows customers to provide feedback on the overall shopping experience. 
Do you always shop on our website?
This simple question allows you to track consumer retention for your organization. 
Would you recommend our website to others?
Positive responses to this question serve as an indicator of a good customer experience. 
Our website provided the best online shopping experience.
Just like the first question in this section, this question helps you to gather feedback on your overall online shopping experience. 
Do you have any challenges with our checkout method?
Get direct feedback from customers about your e-commerce checkout process on your website. 
Our product prices are affordable.
This question allows you to gather feedback from customers about product pricing. 
Have you ever had a bad experience while shopping with us?
This question allows you to track and address customer dissatisfaction. 
Do you have any concerns about your data privacy while shopping online?
I always use the credit card option for my online shopping transactions.
This question prompts customers to indicate preferred payment options. 
I always use the bank transfer method for online shopping transactions.
Just like the question above, customers can provide responses here that allow you to identify preferred payment methods for your e-commerce store. 
Do you always shop online?
Responses to this question provide insight into customers' behaviors and preferences. 
Can't find your preferred Online Shopping survey template? ithCreate yours for free with the easy-to-use Formplus builder
How to Create an Online Shopping Questionnaire with Formplus 
With Formplus, you can create a smart online shopping questionnaire and either add the form to your website or share it with your customers using our multiple form sharing options. Formplus makes it easy for you to collect and process data from your customers, and this helps to improve customer experience and consumer satisfaction for your organization. 
Follow these steps to create your online shopping questionnaire from scratch using Formplus. 
If you do not have a Formplus account, visit www.formpl.us to sign up for your Formplus account. If you have a Formplus account, visit the aforementioned website and click on the "Access Dashboard" button to gain access to your personalized Formplus dashboard. 
Once you have access to your Formplus dashboard, click on the "create new form" button to start building your online shopping survey. You'd find this button at the top left corner of your dashboard. 
Alternatively, you can modify any of the existing Formplus templates to suit your data collection needs. All you need to do is click on the "template" option on the dashboard navigation bar and then, follow the prompt. 
Now, you should be in the form builder. This is where you create your online shopping form. Start by adding the form title to the builder's title bar. 
Next, go to the form fields section located on the left side of the form builder. There, you'd find more than 30 form field options including digital signature fields, payment fields, date-time validation, and so on. You can add any of these fields to your form by simply clicking on them or drag and drop the field from the builder's inputs section. 
After adding the fields, click on the pencil icon just beside each field to access the form fields editing section. Here, you should add your question(s) and/or options. 
When you've added and modified all preferred fields accordingly, click on the save icon just at the top right corner of the builder. This automatically saves the form and takes you to the builder's section. 
The Customize section is where you can change the look and feel of your online shopping survey. You can add preferred background images to your form, embed your organization's logo, change the form font, or even customize the form layout using CSS. 
To add the online shopping survey to your website simply, go to the form builder's "Share" page. You'd find it on the builder's navigation panel right at the top corner.
Click on the "embed" tab on the sidebar.
You'd see 4 options here: Use as Pop-up, Use as iFrame embed, Embed in Facebook Page, and Embed in WordPress site.  
Click on "use as iFrame embed"  and copy the displayed code.
Paste the code at the appropriate place to add it to your site. 
If you have a WordPress website, you can embed the form by choosing the "Embed in WordPress site" option, copy the shortcode, and paste it inside your WordPress editor.
Copy the form link and share it with respondents. 
Importance of an Online Shopping Survey 
E-commerce businesses, especially, should prioritize online shopping surveys because these data collection tools are key to business optimization, improved customer experience, brand loyalty, and increasing revenue. Here are 6 ways that online shopping surveys can make a difference in your business. 
Understand Consumer Behaviour: With an online shopping survey, you'd have a better understanding of your customers' online shopping behaviors with specific insights into their preferences, challenges, and experiences. This allows you to place them into distinct customer segments as part of market research. 
Seamless Data Collection: An online shopping survey is a fast, easy, and convenient method of data collection. Unlike paper forms and other traditional survey methods, an online shopping survey can be filled on the go which allows you to gather real-time information from respondents, instantly. 
With a smart online survey, you'd find it easier to highlight current trends and patterns in consumers' behaviors. 
Improved Customer Experience and Satisfaction: It helps you to immediately identify and address any challenges faced by your customers and to resolve these challenges accordingly. If you embed the survey into your e-commerce website, customers complete the questionnaire once they are done shopping on your webpage. 
Optimized Marketing Plans and Strategies: The data gathered via an online shopping survey can help you create a well-defined marketing plan and strategy for your organization. Having a clear knowledge of who your customers are and what different customer segments prefer typically empowers you to create specifically tailored adverts that appeal to each segment.
It improves your organization's response time to customers' complaints. 
Conclusion
Research shows that consumers spend an average of 5 hours shopping online every week and 92% of consumers shop online at least once a year. This, once again, emphasizes how much online shopping has become integral to our everyday lives. 
If you want to create unforgettable online shopping experiences for your target audience, you must understand customers' experiences and expectations. An online shopping questionnaire is a simple but effective data tool that helps you to gather objective data from consumers.