The latest Formplus case study takes a look at the Mammal Protected Areas Task Force (MMPA Task Force) and its concerted efforts to ensure marine mammals have a safe place to live.
Mammals have evolved to live in nearly all terrestrial and aquatic habitats on Earth. In fact, their presence has been recorded in every terrestrial biome, from deserts to tropical rainforests to polar ice caps.
Marine mammals rely on the ocean, and sometimes estuaries and rivers, to maintain a healthy existence. They are found everywhere from the tropical regions around the equator to the far northern and southern polar regions. Some dolphins live thousands of miles upriver in the tropical forests of South America and Asia.
They are classified into four different groups:
These mammals play a large role in maintaining a healthy marine ecosystem, and seeing that about one quarter are considered endangered or vulnerable, concerns have been raised about the impact human activities are having. Impacts on marine mammals include accidental capture in fishing gear, habitat destruction, poaching, pollution, harassment, noise and ship strikes.
Even though members of the public are aware of some of these impacts, and governments are starting to address them, marine mammals are still "disproportionately threatened and data poor compared with their terrestrial counterparts" according to a global study team led by Kristin Laidre, principal scientist at the University of Washington Polar Science Centre in Seattle.
To help identify some of the at-risk areas, the Marine Mammal Protected Areas Task Force was established by a small group of marine mammal experts through the International Union for Conservation of Nature (IUCN) in 2013 at the International Marine Protected Areas Congress (IMPAC3).
We recently spoke to the Task Force to understand the impact of their work and how they are able to drum up support for their activities
We recently spoke to the Task Force to understand the impact of their work and how they are able to drum up support for their activities.
Mission of the MMPA Task Force
The Task Force comprises a range of experts from government scientists, conservation experts and independent researchers from around the globe. All are connected by a passion for the marine environment and the future survival of whales and other marine mammals.
Their major task as a group is:
"to enhance the effectiveness and capacity building of marine mammal protected areas."
As part of their mandate, they draw on expert knowledge across the globe to identify Important Marine Mammal Areas, or IMMAs. However, being able to reach knowledge holders throughout the world, from the rich river deltas of Southeast Asia to the icebound seas of Antarctica, is not an easy task.
Following outreach and consultation with marine mammal experts in the Mediterranean and Pacific Islands, the Task Force has identified more than 40 IMMAs through engaging some 200 experts for threatened species such as blue whales, dugongs and monk seals.
Minke whale breaching
The identified IMMAs are now available for access by policy makers, marine mammal researchers and conservationists via the Task Force's dedicated e-Atlas (tinyurl.com/y8ph4guf).
See also: Practical Ways a Nonprofit Organization can use Formplus Online Forms
The Problem
Apart from meeting in person at various conferences and meetings, the Task Force mainly communicates using emails, social media and web-communication apps.
When then they wanted to kick off the outreach to experts within the marine conservation and research community, they planned to use a targeted email campaign to gather the information they required. Another daunting task.
A Lasting Solution
However, since discovering Formplus and the ability of online forms to allow respondents easily upload technical and even complex geographical information, their horizons have expanded. The MMPA Task Force is now able to engage in regular public call-outs for information through email servers, social-media, and conservation networks to crowdsource the best available knowledge for marine mammals.
Formplus has thus increased their outreach potential and enhanced the ability of experts in the Task Force and beyond, to propose and review the suitability of IMMA candidates for conservation use. The easy-to-build questionnaires, file upload feature, Dropbox and Google Drive support functions, integrate well with the other tools used in the IMMA process such as the online spatial planning tool SeaSketch and the Quantum Geographical Information System.
See also: Introducing E-Signature and Form Analytics in Formplus
How to Support MMPA Task Force
There remains much more of the world's seas and oceans for the Task Force to investigate for IMMAs. Over the next few years (2018-2021), the work will continue across the southern hemisphere to Antarctica, the Western Indian Ocean, the waters of Australia and New Zealand, and the Pacific waters of Central and South America. In a separate component of the IMMA project, the Task Force also sends small delegations to implement IMMAs in particular countries that want to collaborate.
Common dolphins surfacing
There are many ways to help. One way to join in the conservation efforts to protect whales, dolphins, other marine mammals and their habitats in the marine environment includes supporting the Task Force and the IUCN (www.marinemammalhabitat.org). There are also other hard working non-profit organisations dedicated to marine mammal research and conservation. They include the Task Force partners Whale and Dolphin Conservation (whales.org), the Global Ocean Biodiversity Initiative (gobi.org) and Tethys Research Institute (www.tethys.org).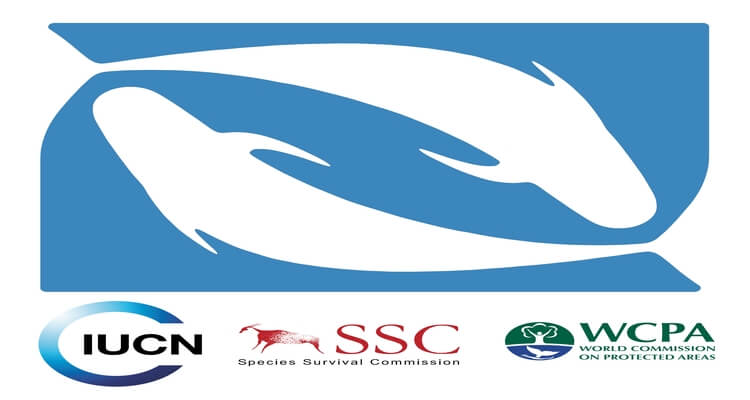 References:
Try Formplus for Free!
Take advantage of all the features the MMPA Task Force uses – from File uploads via online forms to our Google Sheets integration – by signing up for a free 14-day trial on any of our plans. Upon sign-up, you get access to many more features, including Form Analytics, Online Payments (without commission), and Facebook Tab Embed.