The ease of doing business varies across the world's biggest economies and Forbes magazine has measured this index annually for the past 12 years.
Topping the 2018 list of best countries to do business, is the United Kingdom, and she is closely followed by New Zealand, Netherlands, Sweden, and Canada. The United States comes in close at number 12, Japan at 21, Indonesia at 59 and India at 62.
Of the factors used to rate the 153 nations on the list, one of them caught our attention and that is the Amount of Red Tape (Bureaucracy) involved in establishing the business. It goes without saying that in trying to establish a new business in a city/country, you must first register with the Government involved.
This led us to take a look at how businesses/companies are registered in some of the countries at different ends of the spectrum (top ranking and not so top ranking on the best countries for business) and provide some useful tips for those thinking of expanding their business to other countries.
United States of America
Dear Uncle Sam,
I did everything right...
Sincerely,
Me
A number of entrepreneurs wish they could write this to get a rebate on taxes but then, it's a tall order to actually outwit business registration in the US.
As a non-resident, while it is not necessary for you to incorporate your business in the United States, it is better for you do to so as it helps in filing taxes. A lawyer and tax adviser, Richard Hartnig says "If the IRS sends something to a foreign company, it can take months, because they send it by regular mail, but if you have a company file the tax return, you can avoid getting on the IRS's radar." In other words, a USA –registered company can control when it pays the tax.
Now to register a company in the USA, you need to do the following:
Choose your company structure: Corporation or Limited Liability Company (LLC) Choose a state for registering your company: Some US states are more "business-friendly" or as Entrepreneur calls it "international-friendly" such as Delaware, Nevada and Wyoming and this list could help you when making a choice. Choosing the right state really makes a difference, for example, the law of non-compete holds no ground in the State of California and so companies established in Silicon Valley cannot present that as a case against a former employee.
Register a business: This involves choosing a business name, selecting a registered agent, and then filling out a one-page certificate of incorporation.
Obtain an employer identification number: This is useful when hiring workers, opening bank accounts, pay taxes or often to get a business license.
The most frequent challenges encountered during the process of company registration in the USA include;
Opening a bank account in the USA: This usually requires a trip to America as you will need to apply at a bank branch. To be sure you have all the required documents, you'll need to call the bank ahead of time as different banks may have different requirements.
Obtaining an American Mailing Address: You may or may not need to open a physical office in the U.S. but you need to have a valid mailing address, preferably in your state of incorporation.
Some services like Clerky make the process more seamless by offering business registration services.
Helpful Resources:
See also on the Formplus blog: Costing the Count: What's the real cost of a Census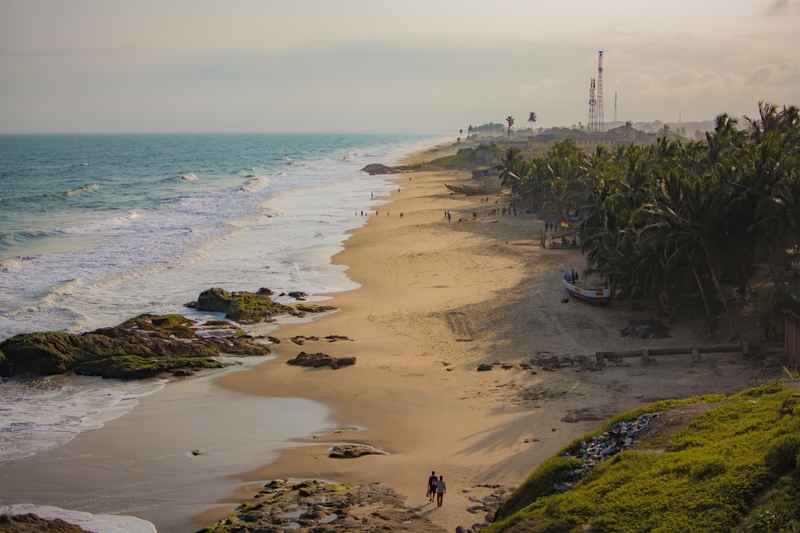 Ghana
In Ghana, business registration is done at the Registrar General's Department (RGD) and as always, the cost of company registration varies depending on the type of business/company you have in mind. All would-be enterprises are expected to fill out the relevant Application Forms, which will then serve as the Company's Regulations.
Here are the steps to register a business in Ghana:
Company Name search at RGD: First, you have to conduct a company name search in Ghana to ensure that the proposed business name is available. You can then reserve the name for a period of 30 days.
Taxpayer Identification Number (TIN) registration: This is required for all company directors, secretary and shareholders. To obtain your TIN in Ghana, you would have to visit the Ghana Revenue Authority Office and have it created within 24 to 48 hours at no charge. Once you're done with this, you can then download the TIN forms here - http://rgd.gov.gh/wp-content/uploads/2015/12/Taxpayer-registration-form-individual.pdf. If the shares of the company are going to be held by a corporate entity, then TIN will be required for the company registration. In that case, the corporate organisation will obtain the TIN Form for Organisations and complete it and attach a letter of introduction. A TIN will subsequently be created for the corporate shareholder.
Download and complete the required forms:

Returns of Particulars of the company limited by shares registration form – Form 3
Form 4 for company registration.
Regulations for a Private company limited by shares.
According to the Companies Act 179, all companies are required to have at least two initial directors and a secretary during the company registration process. At least one of the company directors or secretary must be resident in Ghana.
After forms are duly completed, the directors, secretary and shareholders have to append their signatures on relevant pages before submission.
The next thing to do is Pay stamp duty, business incorporation and filing fees. These are to be paid at the RGD. Once you submit the required forms, you can expect to have the process completed in 2 weeks, after which the following documents will be issued:
Certificate of incorporation
Certificate of commencement
Forms 3 & 4
Company regulations
These documents serve as legal proof of a company's existence in Ghana. They must indicate clearly the business name, activities, business address, directors' details, company TIN as well as shareholder(s) information. Subsequently, these certificates can be used for business transaction or open a corporate bank account with any of the commercial banks in Ghana.
Apparently, the entire process was revamped in 2017 but still has a number of disparities in the process. We noticed two major ones, the fact that there are still 2 active registration websites with distinct addresses (www.rgd.gov.gh and https://egovonline.gegov.gov.gh/RGDPortalWeb/portal/RGDHome/eghana.portal) and that, there is not much information to help new users on both portals. That should be fixed ASAP.
Modern Ghana listed a few more issues with the Ghanaian Business registration process; you might want to check it out here. WYD Ghana? Do you need Formplus to help you clean up your process? Hit us up - support@formpl.us.
See also: How Formplus is helping the Nigerian Government raise investments for the Economy via the ERGP Focus Labs.
Helpful Resources:
United Kingdom
As a foreign business, if you plan to set up operations in the United Kingdom, you must register an overseas company with Companies House.
Let's backtrack for a bit, if you are still considering your options on whether or not to establish a business in the UK, here is one reason that might favour establishing your business in the UK:They have a stronger currency rate. London is a great financial hub and entrepreneurs can tap into the United Kingdom's customer.
Here are the steps to take to register a business in the UK: Register as an overseas company:
You'll need to fill out a specific form (OS IN01) and send it to Companies House along with a £20 registration fee. The Companies House is the official UK government register for businesses; you will be given the choice of incorporating your company in England and Wales, Scotland, or Northern Ireland.
Apply for necessary licenses: You'll also need to apply for certain licenses, depending on the type of business you're establishing. Use this license finder to determine what type of licenses you'll need for your business in each region. For example, if you're opening a nursery and plan to display movies and music to children, you'll need a premises license, a copyright license, street collection license, etc. and this could vary between England, Wales, and Scotland.
Set up a business bank account: To avoid the cost of the exchange rate, it's best to open a new UK bank account - this means you will need a physical address in the country.
Pay National Insurance: As an entrepreneur, if your personal earning is more than £5,725 (about $9,500) a year, you'll need to pay National Insurance Contributions. This may mean, you also need to deduct National Insurance contributions from your employees' wages.
Register for VAT: For UK businesses with turnover of more than £79,000, you'll need to register to pay tax (VAT). Upon a successful registration, you'll be sent your VAT number, date of registration, and some information about when to submit your first VAT return and payment.
If indeed you want to register a business in the UK, you have to take account the "crazy" taxation in the UK, for example, you will have to raise VAT invoices each time you make a sale and you must charge the appropriate rate of VAT on goods or services you provide.
In all, the UK company registration process should take about 1 month to complete if you submit everything in time.
Helpful Resources:
See also: How Formplus Online Forms can be used to help your business become GDPR compliant
India
First thing you need to before registering a business in India is to choose the right business structure - whether you are going for one of the following 8 types of business organization:
Private Limited Company
Sole Proprietorship Company
Non-Banking Financial Corporation
One Person Company
Limited Liability Partnership
Public Limited Company
Joint Hindu Family Business
Co-operative Organization
Once you are able to select which works best for you, you can then move on to the process of:
Choosing possible names for your company
Checking online to see if your choice is available
Online application with the Ministry of Corporate Affairs for the DIN (Director Identification Number)
Acquiring a Digital Signature Certificate(DSC)
Acquiring Director Identification Number (DIN)
Filing an eForm or New user registration
Incorporating the company
Average turn around time of the business registration process in India is about 11 days and all of these can be done through the Indian Ministry of Corporate Affairs website.
Helpful resources: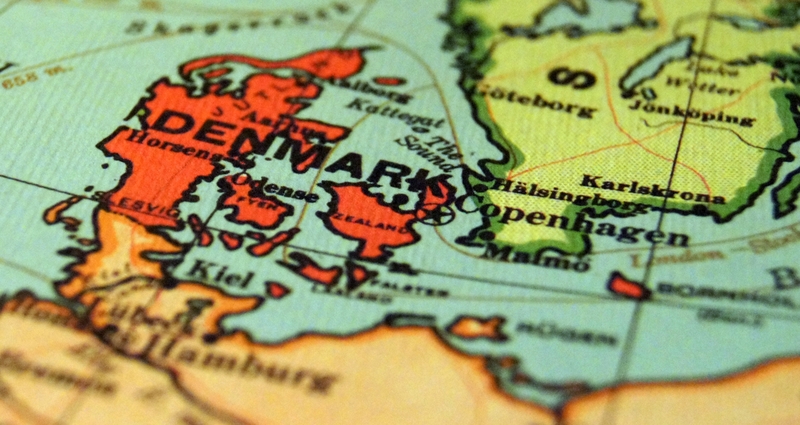 Denmark
Denmark touted herself as the best country to do business with in Europe and this is seen in how easy it is to register a business in Denmark. They also have a cost-efficient and flexible labour market as well as well thought out infrastructure. Danish business registration can be done online in less than a day.
Unlike a lot of countries, Denmark doesn't require that any of the management/board of directors must be Danish residents. This means that as a foreigner you can literally walk into the country and set up your business.
Before you do that though, you need to determine the type of business you are seeking to establish. These are the types of businesses that can be open in Denmark:
Danish Private Limited Company
Danish Public Limited Company
Danish General Partnership
Danish Limited Partnership
Danish Sole Proprietorship
This article from Transferwise has more detailed information on this.
Now, the process for opening a business in Denmark is really simple and the steps can be summarised below:
Choose your business type: From the list of the types of businesses that can be done in Denmark, you will need to make a decision on which one works for you.
Register for a CVR number with the DBA (Danish Business Authority): This needs to be done through the Danish Business online portal.
You will also clarify the intentions of your business, your citizenship status, file tax returns, obtain specific licenses and permits before you can complete your business registration.
Some challenges you may encounter when registering a business in Denmark include:
Paying Taxes: Each year, corporations have to make 10 tax payments which take an average of 130 hours to process. Environmental taxes, insurance contract taxes and property tax are some examples of taxes to be made.
Trading Across Borders: If you would be trading across borders, your business must complete four documents when exporting overseas and three when importing. Turnaround time is around five days.
Enforcing Contracts: It takes 410 days to enforce a contract, 100 less than the (Organisation for Economic Co-operation and Development) OECD norm.
Helpful Resources: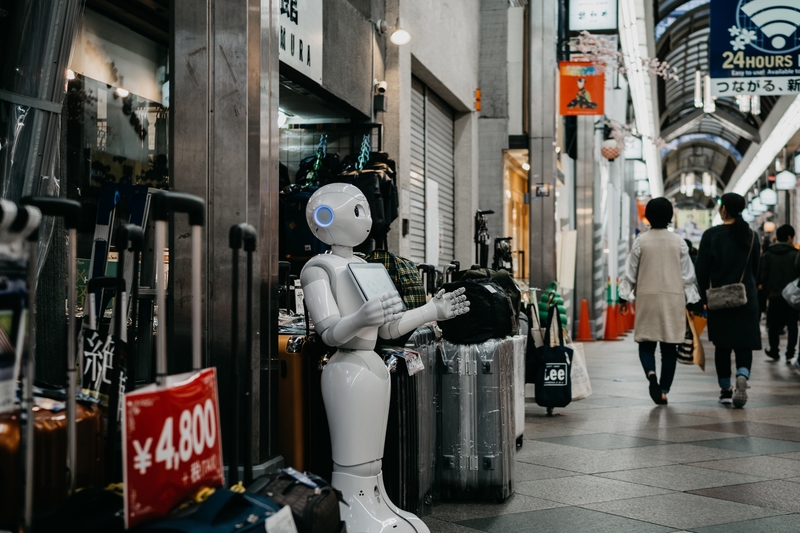 Japan
The Japanese business clime is popular for its famous for its pro-business atmosphere and the fact that the clime promotes research and development a lot (this is even seen in the allocation of GDP). The Japanese are also regarded to be a highly developed consumer base and so they are often utilised by many businesses as a test location.
There are several types of companies available for incorporation and they all present different advantages:
Sole proprietorship
Joint stock company
Limited liability company in Japan (Goudou Gaisha)
General partnership
Limited partnership
Branch of a foreign company
Subsidiary in Japan: could be a joint stock company (Kabushiki Kaisha) or a limited liability company (Godo Kaisha).
Japan liaison office.
You can read this article for more information.
To set up a company in Japan, it is necessary to follow several steps:
Find an office address and secure a resident Representative Director, or a third party, who will provide a bank account to deposit the capital.
Prepare the Articles of Incorporation (Teikan): These are the important documents that determine how the company will be managed.
Notarize the articles of incorporation at the Notary Office / Koshonin
Deposit the business capital
Prepare documents for the company's registration like the notification of the company's seal, and a letter of agreement from the directors.
File the application for the company registration
Complete registration to the registry completed: This makes it possible to obtain a registry certificate and company's seal certificate, after which you can open a corporate bank account, or sign business or employment contracts.
Complete tax and social insurance related procedures, etc.
The total time to complete all of these procedures, is about 2 to 4 weeks, although this may take longer if some of the investors are not resident in Japan.
If your business requires other professional licenses before you can operate, the business registration process could even take as long as 3 months depending on how well you meet the requirements.
Some other problems you might face include:
Layers of bureaucracy: Think of it like taking off the layers of an onion with all the side effects; new businesses will need to communicate with several departments; the Ward office, the Legal Affairs Bureau of the Ministry of Justice, the District Tax Office, the local tax office, the Labor Standards Inspection Office, the Japan Pension Service and the Public Employment Security Office before other procedures can be considered.
Paying Taxes: The World Bank and IFC ranks Japan 123rd in the world for their corporate tax system, which can soak up 330 hours a year in management time, with about 14 payments required annually. Corporate tax rates stand at 30%, with a line of other levies also requiring consideration. (Source: TMF)
Enforcing Contracts: This takes 360 days and costs 32.2% of the claim, with about 30 court proceedings.
Helpful Resources:
See also: The One Thing Didn't Know Your Business Needed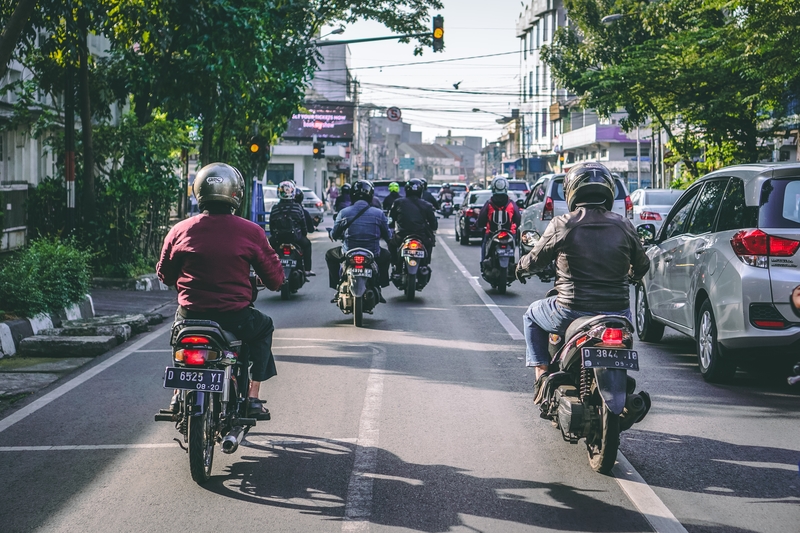 Indonesia
Indonesia is the country with the 4th largest population in the world and this has made it an attractive market for investors from around the world.
See also: Diving Deep: Go-Jek's Rise to Dominating the Indonesian Internet Economy
Foreign investment in Indonesia as well as company registration, business licenses and other licenses are monitored by the Badan Koordinasi Penanaman Modal (BKPM) or Indonesia Investment Coordinating Board.
The first question every investor must answer when establishing a business, is "What type of legal entity: Is it a Foreign direct investment company, Limited Liability Company or a representative office?"
Foreign investors are only allowed to establish a company in Indonesia in the form of a Limited Liability Company – Foreign Direct Investment, which is called as PT. PMA (PerseroanTerbatas – Penanaman Modal Asing).
The average company incorporation process in Indonesia takes around 6 to 8 weeks and it is a multi-step process:
Verification on the Negative Investment List (DNI) to confirm if the sector is open to foreign investment, closed to foreign investment, or open with restrictions.
Approval of company name at the Ministry of Law and Human Rights.
Approval of Principal License at the Indonesian Investment Coordinating Board (BKPM).
Article of Association will be prepared by a Notary.
Obtaining an Establishment Deed at the Ministry of Law and Human Rights.
Obtaining a Certificate of Domicile at the local government office.
Collection of Taxpayer registration number.
Receipt of Company Registration Certificate from the local government.
Manpower Report and Company Welfare Report from sub-department of the Ministry of Manpower.
At the end of all these, you will be able to officially start doing business in Indonesia with the same rights and responsibilities as any other local company.
As with every country in the world, starting a business in Indonesia has its pros and cons. The cons include:
Complex government regulations: There are so many levels of government regulations and clearances and you must go through all. As a foreign investor, hold off on signing business contracts until your PMA is signed.
An elaborate taxation system: An Indonesian company is liable to pay corporate tax of 25% of its income, whether its sourced in Indonesia or internationally.
Language barrier: Indonesia has hundreds of inhabited islands and they each have their own unique culture and means of doing business. You will need to adapt to the language of your archipelago and market your product by localizing it in the targeted market.
Some consulting firms exist to help foreigners settle in Indonesia, one of them is Cekindo, and they take pride in their experience of providing local knowledge.
Helpful Resources: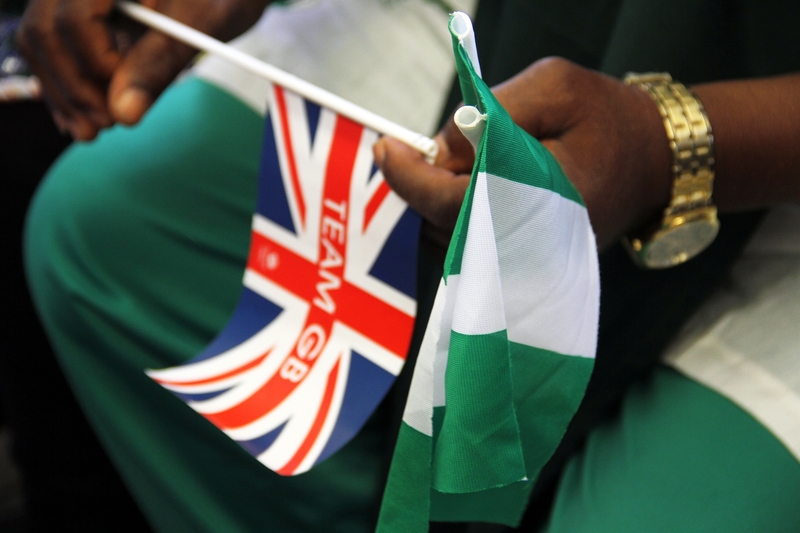 Nigeria
The Nigerian company incorporation process has gone through a number of changes in the past few years, and the most recent one has taken the entire process online, until the collection of certificate stage.
You will need to register your business with the Corporate Affairs Commission before you conduct legal business in any state of the federation. It is after registration that you can proceed to obtain a corporate account, set up an office, and then pay taxes both at the Federal and State levels.
Depending on the magnitude of your business, you can register it all by yourself without the need of a Lawyer. The categories for business registration in Nigeria are:
Business Name Registration
Private Limited Company(LTD)
Public Limited Company (PLC)
Company Limited by Guarantee (LTD/GTE)
Unlimited Company (ULTD)
Incorporated Trustee
The law that deals with the regulation of companies in Nigeria is the Company and Allied Matters Act (CAMA). This law deals with the various types of company structures, eligibility, process for registration/incorporation, and rules for operation. Subject to the provisions of law, every private company must be comprised of a minimum of two members (shareholders) and two directors. Additionally, under Nigerian law, foreigners can fully own a company 100%.
Here are the steps to take if you are looking to register a Private or Public company in Nigeria:
Choose and reserve a Business name: This process involves choosing a suitable Company name and the chosen name will then be submitted to CAC for an availability search. You will need to submit at least two names. If the chosen names contain prohibited words like "National, Federal, Government or Holdings", they will be rejected. This takes between 2 days to 1 week.
Complete pre-registration form (CAC1.1): You can do this online using the Company Registration Portal.
Pay filing fee to CAC and Stamp duty fee to Federal Internal Revenue Service (FIRS): These monies are to be paid online on the Company Registration Portal.
Prepare the signed scan copy of your pre-registration documents for upload.These documents include:

Form CAC1.1
Memorandum and Article of Association (MEMART)
Recognized form of identification for Director(s)/Subscriber(s) and Secretary
Evidence of payment to CAC

The original copies of the registration documents that have been previously uploaded (Form CAC1.1, MEMART, etc) will be submitted to CAC office that was selected during registration. This will be done in exchange for your Certificate of Incorporation and Certified True copies of the documents.
Most of the major challenges encountered when registering a company in Nigeria have been resolved with the move of the entire process online. Other factors that you should consider before establishing a business in Nigeria include:
Location: After registering your business, the next thing to consider is where to locate your business in Nigeria. Sometimes, your target market can be a factor to determine where your business is situated, other times, not so much. If your customers do not need a physical location before you conduct business, it's best to set up in an area where the cost of power and living expenses would not be excessively high.
Taxation: Federal Inland Revenue Service(FIRS) remains Nigeria's primary tax collector. If you want to build a company, some of the primary taxes you are expected to pay include; Companies Income Tax, Personal Income Tax, Capital Gains Tax, Tertiary Education Tax, and other taxes specific to your industry. It's best you work out details of your taxes early on, as this makes it really easy.
Helpful Resources
We've come to the end of this article detailing the business registration processes in some of the best countries to do business in 2018. If you are thinking of spreading your business across borders, we hope you find this guide useful in your decision-making process. You can also explore our form solutions for businesses and sign up to explore more form templates for businesses.