The ease of doing business varies across the world's biggest economies and Forbes magazine has measured this index annually for the past 12 years.
Topping the 2018 list of best countries to do business, is the United Kingdom, and she is closely followed by New Zealand, Netherlands, Sweden, and Canada. The United States comes in close at number 12, Japan at 21, Indonesia at 59 and India at 62.
Of the factors used to rate the 153 nations on the list, one of them caught our attention and that is the Amount of Red Tape (Bureaucracy) involved in establishing the business. It goes without saying that in trying to establish a new business in a city/country, you must first register with the Government involved.
This led us to take a look at how businesses/companies are registered in some of the countries at different ends of the spectrum (top ranking and not so top ranking on the best countries for business) and provide some useful tips for those thinking of expanding their business to other countries.
United States of America
Dear Uncle Sam,
I did everything right…
Sincerely,
Me
A number of entrepreneurs wish they could write this to get a rebate on taxes but then, it's a tall order to actually outwit business registration in the US.
As a non-resident, while it is not necessary for you to incorporate your business in the United States, it is better for you do to so as it helps in filing taxes. A lawyer and tax adviser, Richard Hartnig says "If the IRS sends something to a foreign company, it can take months, because they send it by regular mail, but if you have a company file the tax return, you can avoid getting on the IRS's radar." In other words, a USA –registered company can control when it pays the tax.
Now to register a company in the USA, you need to do the following:
The most frequent challenges encountered during the process of company registration in the USA include;
Some services like Clerky make the process more seamless by offering business registration services.
Helpful Resources:
See also on the Formplus blog: Costing the Count: What's the real cost of a Census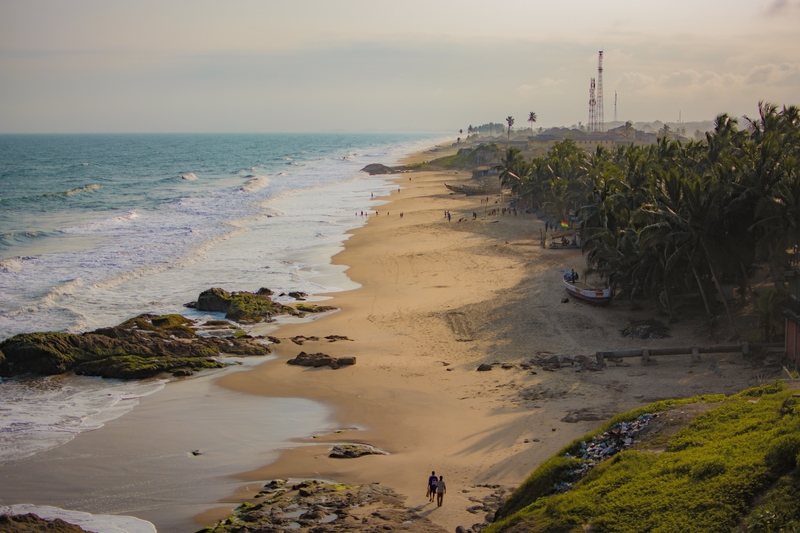 Ghana
In Ghana, business registration is done at the Registrar General's Department (RGD) and as always, the cost of company registration varies depending on the type of business/company you have in mind. All would-be enterprises are expected to fill out the relevant Application Forms, which will then serve as the Company's Regulations.
Here are the steps to register a business in Ghana:
According to the Companies Act 179, all companies are required to have at least two initial directors and a secretary during the company registration process. At least one of the company directors or secretary must be resident in Ghana.
After forms are duly completed, the directors, secretary and shareholders have to append their signatures on relevant pages before submission.
The next thing to do is Pay stamp duty, business incorporation and filing fees. These are to be paid at the RGD. Once you submit the required forms, you can expect to have the process completed in 2 weeks, after which the following documents will be issued:
These documents serve as legal proof of a company's existence in Ghana. They must indicate clearly the business name, activities, business address, directors' details, company TIN as well as shareholder(s) information. Subsequently, these certificates can be used for business transaction or open a corporate bank account with any of the commercial banks in Ghana.
Apparently, the entire process was revamped in 2017 but still has a number of disparities in the process. We noticed two major ones, the fact that there are still 2 active registration websites with distinct addresses (www.rgd.gov.gh and https://egovonline.gegov.gov.gh/RGDPortalWeb/portal/RGDHome/eghana.portal) and that, there is not much information to help new users on both portals. That should be fixed ASAP.
Modern Ghana listed a few more issues with the Ghanaian Business registration process; you might want to check it out here. WYD Ghana? Do you need Formplus to help you clean up your process? Hit us up – support@formpl.us.
See also: How Formplus is helping the Nigerian Government raise investments for the Economy via the ERGP Focus Labs.
Helpful Resources:
United Kingdom
As a foreign business, if you plan to set up operations in the United Kingdom, you must register an overseas company with Companies House.
Let's backtrack for a bit, if you are still considering your options on whether or not to establish a business in the UK, here is one reason that might favour establishing your business in the UK:They have a stronger currency rate. London is a great financial hub and entrepreneurs can tap into the United Kingdom's customer.
Here are the steps to take to register a business in the UK: Register as an overseas company:
If indeed you want to register a business in the UK, you have to take account the "crazy" taxation in the UK, for example, you will have to raise VAT invoices each time you make a sale and you must charge the appropriate rate of VAT on goods or services you provide.
In all, the UK company registration process should take about 1 month to complete if you submit everything in time.
Helpful Resources:
See also: How Formplus Online Forms can be used to help your business become GDPR compliant
India
First thing you need to before registering a business in India is to choose the right business structure – whether you are going for one of the following 8 types of business organization:
Once you are able to select which works best for you, you can then move on to the process of:
Average turn around time of the business registration process in India is about 11 days and all of these can be done through the Indian Ministry of Corporate Affairs website.
Helpful resources:
Denmark
Denmark touted herself as the best country to do business with in Europe and this is seen in how easy it is to register a business in Denmark. They also have a cost-efficient and flexible labour market as well as well thought out infrastructure. Danish business registration can be done online in less than a day.
Unlike a lot of countries, Denmark doesn't require that any of the management/board of directors must be Danish residents. This means that as a foreigner you can literally walk into the country and set up your business.
Before you do that though, you need to determine the type of business you are seeking to establish. These are the types of businesses that can be open in Denmark:
This article from Transferwise has more detailed information on this.
Now, the process for opening a business in Denmark is really simple and the steps can be summarised below:
You will also clarify the intentions of your business, your citizenship status, file tax returns, obtain specific licenses and permits before you can complete your business registration.
Some challenges you may encounter when registering a business in Denmark include:
Helpful Resources:
Japan
The Japanese business clime is popular for its famous for its pro-business atmosphere and the fact that the clime promotes research and development a lot (this is even seen in the allocation of GDP). The Japanese are also regarded to be a highly developed consumer base and so they are often utilised by many businesses as a test location.
There are several types of companies available for incorporation and they all present different advantages:
You can read this article for more information.
To set up a company in Japan, it is necessary to follow several steps:
The total time to complete all of these procedures, is about 2 to 4 weeks, although this may take longer if some of the investors are not resident in Japan.
If your business requires other professional licenses before you can operate, the business registration process could even take as long as 3 months depending on how well you meet the requirements.
Some other problems you might face include:
Helpful Resources:
See also: The One Thing Didn't Know Your Business Needed
Indonesia
Indonesia is the country with the 4th largest population in the world and this has made it an attractive market for investors from around the world.
See also: Diving Deep: Go-Jek's Rise to Dominating the Indonesian Internet Economy
Foreign investment in Indonesia as well as company registration, business licenses and other licenses are monitored by the Badan Koordinasi Penanaman Modal (BKPM) or Indonesia Investment Coordinating Board.
The first question every investor must answer when establishing a business, is "What type of legal entity: Is it a Foreign direct investment company, Limited Liability Company or a representative office?"
Foreign investors are only allowed to establish a company in Indonesia in the form of a Limited Liability Company – Foreign Direct Investment, which is called as PT. PMA (PerseroanTerbatas – Penanaman Modal Asing).
The average company incorporation process in Indonesia takes around 6 to 8 weeks and it is a multi-step process:
At the end of all these, you will be able to officially start doing business in Indonesia with the same rights and responsibilities as any other local company.
As with every country in the world, starting a business in Indonesia has its pros and cons. The cons include:
Some consulting firms exist to help foreigners settle in Indonesia, one of them is Cekindo, and they take pride in their experience of providing local knowledge.
Helpful Resources:
Nigeria
The Nigerian company incorporation process has gone through a number of changes in the past few years, and the most recent one has taken the entire process online, until the collection of certificate stage.
You will need to register your business with the Corporate Affairs Commission before you conduct legal business in any state of the federation. It is after registration that you can proceed to obtain a corporate account, set up an office, and then pay taxes both at the Federal and State levels.
Depending on the magnitude of your business, you can register it all by yourself without the need of a Lawyer. The categories for business registration in Nigeria are:
The law that deals with the regulation of companies in Nigeria is the Company and Allied Matters Act (CAMA). This law deals with the various types of company structures, eligibility, process for registration/incorporation, and rules for operation. Subject to the provisions of law, every private company must be comprised of a minimum of two members (shareholders) and two directors. Additionally, under Nigerian law, foreigners can fully own a company 100%.
Here are the steps to take if you are looking to register a Private or Public company in Nigeria:
Most of the major challenges encountered when registering a company in Nigeria have been resolved with the move of the entire process online. Other factors that you should consider before establishing a business in Nigeria include:
Helpful Resources
We've come to the end of this article detailing the business registration processes in some of the best countries to do business in 2018. If you are thinking of spreading your business across borders, we hope you find this guide useful in your decision-making process. You can also explore our form solutions for businesses and sign up to explore more form templates for businesses.