Yellow Dandelion Workshops is not your typical Mom-and-Pop business. While it is family run and owned, it differs in the sense that, Amanda runs the business with her daughters aged 9 and 13.
As a business, Yellow Dandelion offers fun and exciting DIY home party workshops to help people create rustic wood signs in the comfort of their homes.
When Amanda shared her Formplus story, we had to ask her how the business started and what they had to do to get to this point. There were quite a number of laughs during our interview and we are happy to say that nothing gives us more joy than seeing them migrate into a custom solution for their business:
Little Yellow Beginnings
Actually, my daughter Brooklyn started off with the idea for the business, she wanted to earn some money to buy herself a cell-phone because I refused to buy her one. When she shared the idea, I said "okay, you find a way to earn some money, you have to save up double of the money and I'll let you buy a cellphone before the age of 13".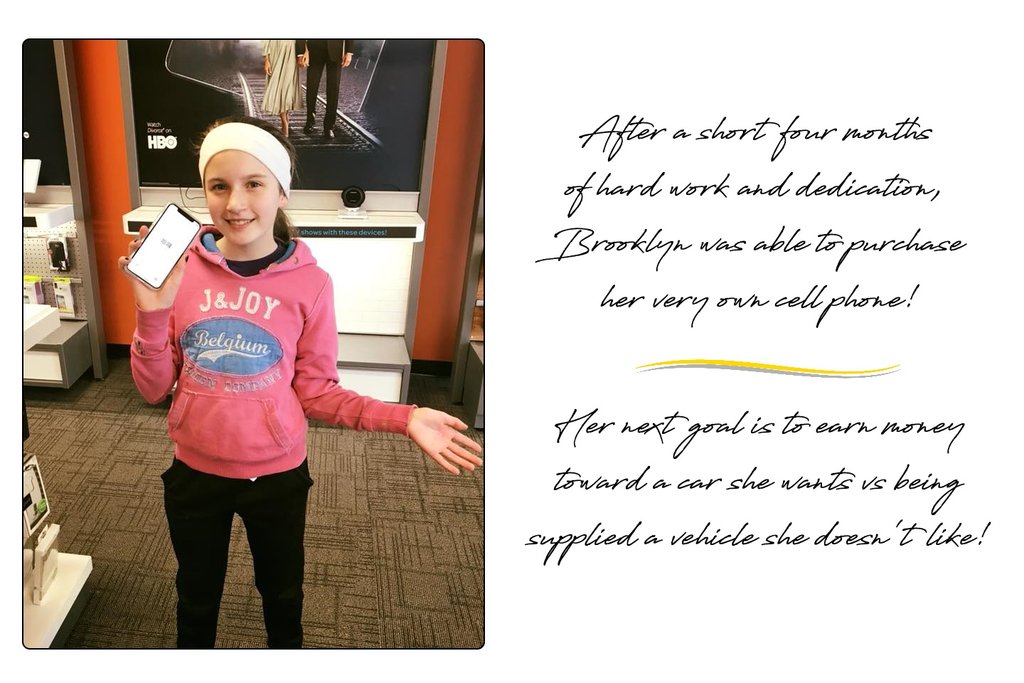 She took this information to heart and then she went to a workshop that she liked it. Eventually, she wanted to make the designs herself, and the workshop idea just fell into our hands and the rest became history.
Yellow Dandelion as a Business
Before we decided to make our business into an actual business, we started off playing around with the idea of having custom party project signs. We organize workshops at client's locations; in the garage or basement or living room where we have raw wood cut and sanded with a custom stencil.
We needed to get their custom orders in through a tool that made upload option possible and when I looked, there weren't so many out there that were cost-effective. We did many online searches in 2017, found Formplus online and decided it give a try and it worked out great.
See also: 10 Reasons to Use Formplus for Online Data Collection - and File Uploads
Solutions Outside of Formplus
Really I didn't start anything that I knew was not going to work, I found Formplus and looked at the specifications, capabilities and the fact that it allowed file uploads. I played around for a bit, got it to work the way I wanted it to, and I knew that was a great a starting point.
From 5 orders to 100 Weekly Orders
We were able to grow from a hobby to an actual business. We have been able to complete over 1500 custom signs just between my daughter and I. That's an average of 100 orders in a week, as opposed to the 5 we were struggling with.
Actually, if it was not for Formplus we would have been stuck where we were in the beginning. We would not have been able to handle and maintain a certain rapport with our customers.
See also: The Best Alternative to Google Forms | Why People Choose Formplus
File uploads and Amanda's Favourite Formplus Features
I work full time and my daughter goes to school, she still has homework. Since I have two daughters, I try to juggle everything - I get home from work and still have to go to the workshop so I didn't have time to learn and relearn about a tool.
Formplus is really easy to use and very user-friendly - I am able to easily create forms with the specific criteria I am looking for. It has a very easy-to-use interface and that was definitely helpful. There was no learning curve for me.
Amanda and her Yellow Dandelion team have gone on to grow their business to an even larger scale than they anticipated and thankfully, they have the right data collection system to help them manage it. Need some help with managing your business processes? Check out these online form templates for business to start creating amazing online forms.