Before kicking off a new project, it's best to find out what the state of things are. This helps you to determine the focus of your project, and outline priority areas. A baseline survey consists of a set of questions about the status of a subject matter. 
Conducting a baseline survey isn't just about listing questions; you need to be strategic about the entire process and align your questions with the goals of your project. At the end of this article, you will understand how to create the right baseline surveys for your project. 
What is a Baseline Survey? 
A baseline survey happens right before a project kicks off, and it helps the researcher to gather information about the state of different variables in the systematic investigation. It also helps the researcher to understand the status quo and identify priority areas for the research. 
In some way, a baseline survey allows you to define where you are and where you are going, in terms of the project. Simply put, it measures key conditions (indicators) before a project begins against which change and progress can be assessed.
Let's say you are organizing an intervention programme to improve literacy levels in a community. Before starting the programme, you need to conduct a baseline survey to know what you are dealing with—how many people are illiterate in the community? What's the highest level of education in the community? Are there members of the community who suffer segregation and have been prevented from accessing education in the community?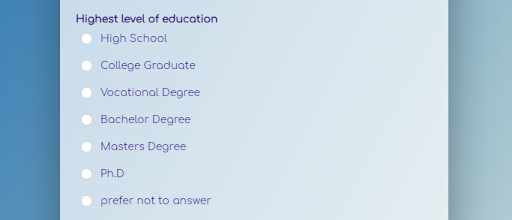 Once you have all of this information, you can go ahead to streamline the project's goals, identify its priority areas, outline your KPIs and the like. To get the most out of baseline surveys, you should draft good survey questions that align with the goals and objectives of your research. 
Types of Baseline Survey 
Baseline surveys are categorized into two major types. They are;
Nutrition Baseline Survey
A nutrition baseline survey allows researchers to assess, monitor and evaluate the level of poverty in its target community. It provides actionable data to help the researcher develop the right poverty intervention program for the community. 
Nutrition baseline surveys combine techniques and procedures to collect useful data from the audience. Typically, the questions in the survey concerns socio-economic and health contexts, plus some degree of ethnographic research for insightful data collection. 
KAP Survey
A KAP survey is a quantitative method of collecting useful data on knowledge, attitude and practices of your target audience before kicking off an intervention program. KAP surveys measure the extent of a known situation, confirm or disprove a hypothesis and provide new insights into the reality of a situation affecting your target audience. 
How to Conduct a Baseline Survey 
Understand the aim of the survey
Prepare your budget
Plan for Data analysis
Consistency is Key
Understand the Aim of the Survey
First, you need to define the primary aim of the survey; that is, what you want to achieve. This is important because you need to streamline your questions within the context of these goals. For example, if you want to solve the drug addiction problem in a community, your questions should focus on defining the problem and knowing the level of damage it has caused. 
When you align your questions with the goals of your research, you'd gather more valid responses. So, start with figuring out your goals, defining the data you need for your research and then, draft questions to help you gather this data. That's the best place to start your baseline survey from. 
Your budget is one of the most important things for a baseline survey so you need to sort it out as soon as possible. Here, you should consider what you want to achieve, the resources you need to pull it off and then, draw up a budget.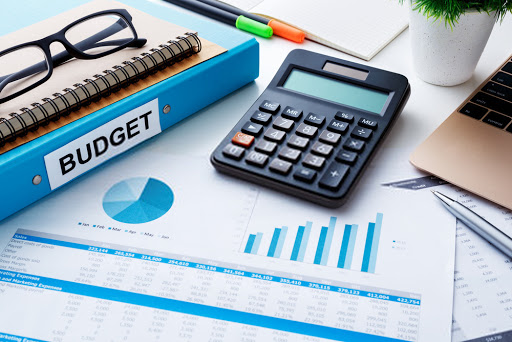 Your budget should be holistic so don't forget to build in the cost for personnel services too. For example, if you plan to conduct a telephone interview or organize a focus group to get information, you'll need to reflect these costs in your budget. 
Baseline surveys are not just about gathering information from the target audience. You need to organize and interpret the data you have to arrive at the right responses. This is why you should take data analysis seriously as you would take the actual data collection process.
If you've used a Formplus form for your survey, you wouldn't have any problems with data analysis. In our form analytics dashboard, you can instantly generate custom visual reports from responses while viewing important metrics like the respondents' demographic information. 
Once you've analyzed and grouped the information into data sets, it's time to tie it to your goals. At this point, you should be pulling at all strings to create a better understanding of what you have, and where, when, and how it comes in handy. 
In all, you don't have to wait until you have the perfect baseline survey before you go live and send the survey out to your target audience. There's no way to know if your survey did well or not without testing it with your target audience. 
The best way to ensure that a baseline survey will collect the right data is through piloting. A pilot tests out all aspects of a survey — question flow, order, language, etc — before the survey goes live. The fact that you have everything figured out doesn't mean you should shut down new concepts and ideas. 
How to Use Formplus for Baseline Surveys 
Formplus is a data collection tool for creating surveys, whether online or offline. Let's show you how to create a baseline survey with Formplus. You'll need to have a Formplus account for this—you can sign up for one here.
1. Sign into your Formplus account to access the dashboard. Click on the create new form button at the dashboard's top corner to access the builder. 
2. On the left side of the builder, you'll find the fields section with more than 30 form fields you can add to your baseline survey.
3. Drag and drop the form fields you want into your survey. Then use the pencil icon beside each field to edit them as you want. 
4. After editing each field, click on the save icon to automatically access the form customization section. 
5. Here, use the different customization options to tweak the look and feel of your baseline survey—you can change the form font, add background images without writing a single code. 
6. Use the form sharing options to share the survey with respondents. 
7. In the form analytics dashboard, you can create custom visual reports from your form data and also monitor form responses. 
Importance of Baseline Survey 
A baseline survey allows the researcher to understand the research problem by gathering information on the status quo. 
It provides a reference point for tracking the project's progress; that is, to measure the degree and quality of change during an activity's implementation.
Baseline surveys provide quantitative data on how a problem affects specific groups in the research population. 
Baseline surveys serve as a benchmark for all future activities, where project managers can refer to for the purposes of making project management decisions. 
It helps you to define the project's priority areas and to understand the impact of your project. 
A baseline survey is an important tool that is used to record measurements of key performance indicators. 
Conclusion 
Capturing the right information about your research subjects or target audience with a baseline survey helps you to align your project with the primary needs of your target audience. The data from baseline surveys serve as a benchmark for measuring the impact of your project when it is time for the endline survey. 
A baseline survey should be conducted right before the intervention begins, as this allows you to minimize the effect of external variables as much as possible. Formplus makes it easy for you to organize the data from your baseline surveys for meaningful insights.