Launching a new project or product requires a lot of commitment—time, money, and human effort. So, it makes sense to carry out some sort of litmus test before going all-in for a full-scale performance. Pilot tests help you pick out loopholes in your project and fix these gaps proactively. 
So how does pilot testing work? First, it's all about executing your project on a smaller scale, with the exact processes and procedures. Next, this article will discuss some of the best practices for implementing pilot tests and show you how Formplus can help create stellar questionnaires for project dry-runs.
What is Pilot Testing? 
Pilot testing covers multiple activities that allow you to evaluate the different aspects of your project ahead of time. You can also describe this as a test run or rehearsal to help you discover any hitches or gaps in your plan before you begin its execution. 
Pilot experiments involve three key areas—project simulation, observation, and analysis. First, you need to recreate real-life scenarios that capture the core of your project. For example, if you're conducting research, gather a sample size of your population and send out your survey or questionnaire, depending on your data collection method.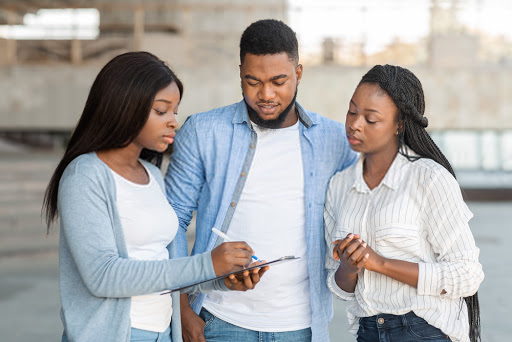 Throughout the process, you should keenly observe how things work out. Do participants struggle with some of your survey questions? Are there any issues with exporting survey results to your project management software or spreadsheet? Consider speaking with key stakeholders to gather direct feedback from them and record all the information you get. 
The last stage is organizing and interpreting the data you have received and leveraging the results to improve your project. For example, if you're developing a new product, these pieces of information will help you improve critical features to meet your customers' needs better. 
Pilot Testing in Research 
As you imagine, research is a lot of hard work, and it demands many resources too—time and money. The number of investments that go into planning and executing research means you cannot leave things to chance. And this is where pilot testing comes in. 
Pilot testing in research isn't exactly different from the general context we explored earlier. It involves organizing a mini-version of your entire systematic investigation and observing how things go to help you improve the process. 
For example, suppose you're adopting the focus group method for data collection. In that case, pilot testing means selecting actual representatives of your population and asking them questions as you would during the systematic investigation. 
Benefits of Pilot Testing in Research 
Pilot testing helps you to score the feasibility of your research process. 
It provides insights on how best to allocate different resources during your systematic investigation.
Data from pilot experiments help you define your primary research question.
Pilot testing can serve as some form of baseline survey. 
Pilot experiments enable researchers to tailor their systematic investigation to the specific needs of their research population. 
You can discover new research techniques. 
Pilot Testing in Education 
Before introducing a new curriculum or teaching method, it would be best to conduct a test drive. Pilot tests help you improve your educational content structure and discover the best way to achieve your learning objectives.
If you plan to introduce a new curriculum, you can conduct small-scale educational research to determine what key stakeholders think about it. For new teaching methods, organize a test class with your students, try out the technique and even conduct a formative assessment to get aim feedback. 
Benefits of Pilot Testing in Education
Pilot experiments allow you to reflect on the critical areas of your teaching method or curriculum. 
It provides insights into the required faculty prep time, resources, and the group process skills you need to achieve the learning goals.
Pilot tests help you create better educational programs for students. 
It results in improved pedagogy and overall learning curriculum.
Components of Pilot Testing
No matter the context, your pilot experiment needs these essential features to be effective. You can always modify these components based on the specific context and the goals you want to achieve. 
1. A well-defined sample size with representatives from the primary stakeholders in your project. For example, if you're running a pilot test for market research, your survey respondents should represent your target audience. 
2. Well-articulated goals streamlined to the objectives of your project.
3. A flow chart for project management
4. A measurement instrument
5. Data entry and analysis tools to help you interpret your data for meaningful information
Procedures for Conducting Pilot Testing 
When you have these components in place, conducting pilot testing or rehearsals for your project becomes a walk in the park. First, we'll go through a simple guide for conducting pilot tests. After this, we'll show you how to create pilot testing surveys with Formplus. 
Here's how to carry out a pilot study for your project: 
Step 1: Draft out a detailed plan that cuts across every aspect of your project. It would be best if you penned down your goals and objectives for the study in this plan.  
Step 2: Prepare for the pilot tests. Gather all the tools, resources, and equipment you need to pull it off. If you need to conduct a survey, you can check out Formplus templates to see if anyone fits or build your survey from scratch in our form builder. 
Step 3: Experiment and gather feedback from participants for data analysis. 
Step 4: Interpret your data to discover critical insights. 
How to Create a Questionnaire for Pilot Testing 
1. Log into your Formplus dashboard and click the "create new form" button. If you do not have a Formplus account, you can create one for free on the website

2. In the form builder, drag and drop different field types into your form. You can choose from more than 30 field options available here. 
3. Edit each field to include your questions and options. Here, you can make some fields compulsory or read-only. You can also set up conditional logic to improve the quality of your questionnaire responses. 
4. Save all the changes you've made to your questionnaire to automatically access the builder's customization section.
Here, you can play around with custom themes and designs. You can also add your organization's logo to the questionnaire and change the form's background. 
5. Go to the form sharing section and choose your preferred method of sending out your questionnaire. You can use the social media direct buttons to share your form on Twitter, Facebook, and Instagram. You can also share your form via a QR code or form link.
Pilot Testing Questionnaire Examples  
1. On a scale of 1–10, how would you rate this process? 
2. What did you like the most about this process?
3. What did you dislike? 
4. How easy were the questions for you to understand? 
Very Easy
Somewhat easy 
Neither easy nor difficult
Difficult
Very difficult
5. Do you understand the purpose of the research? 
6. How long did it take you to participate in the research activity? 
30 minutes 
1 hour
2 hours
3 hours and above
7. What three key things did you notice from the research activity? 
8. Did you find any part of the process disrespectful or condescending? 
9. What features would you like to see in this product or project? 
10. Would you like to know how we use this data? 
11. The research questions were vague. 
Strongly agree
Somewhat agree
Neither agree nor disagree
Somewhat disagree
Strongly disagree
Importance of Pilot Testing 
Pilot testing improves your user research by helping you discover new insights about your target audience.
It helps you score your project's feasibility in terms of the resources (think capital, human resources, and time) you need to pull it off successfully.
Pilot testing allows you to measure the potential success of your project based on participants' feedback. 
It allows you to identify gaps in your project execution and develop solutions based on your critical stakeholders' feedback.  
A pilot study is an effective method of collecting preliminary data, opening up new areas for research. 
It helps you to develop the right research questions and a comprehensive research plan for your project. 
Why You Should Use Formplus for Pilot Testing 
1. Collect Data With More than 30 Form Fields 
When conducting a pilot test, you can experiment with different formats and designs to know which ones work best. Formplus has numerous form fields that you can try out in your pilot testing questionnaire. With these fields, you can collect data in different formats, try out multiple question types and discover your audience preferences. 
2. Create Beautiful Pilot Testing Questionnaires 
In our form customization section, you can tweak the appearance of your surveys and questionnaires to suit your unique needs. You should get started with our pre-built themes and designs; you can also create a custom theme from scratch. You can add your organization's logo to your questionnaire, choose your preferred background images and experiment with various fonts, colors, and patterns. 
3. Export Responses as CSV 
To make it even easier for you to organize and process form data, Formplus allows you to seamlessly export form data in your preferred file format. For example, you can export form submissions in CSV and PDF formats or Google sheets, collaborate and organize form data with your team. 
4. Collect Data in Offline Mode 
Formplus supports offline data collection, allowing respondents to complete your questionnaire even when there's poor internet access or no internet connection. In addition, all the form responses are automatically saved on Formplus servers or your preferred cloud storage once there's access to the internet. 
5. Create Mobile-responsive Questionnaires 
There's a great chance that your target audience would love to complete your questionnaire on their mobile device, and why not? Frankly, it is more convenient! With Formplus, you can create your pilot testing surveys on the go from the comfort of your mobile device. In addition, the Formplus builder is mobile-responsive, making it possible for you to drag and drop fields into your form, customize your form and share it with respondents right on your smartphone.
Formplus forms are also user-responsive to be viewed and filled out on any internet-enabled device, including your smartphones. In addition, our forms automatically adapt to the device they are viewed on, making it possible for form respondents to fill them out without pinching in or zoom out of their screens. 
Conclusion
Pilot testing is the last stage of planning a project. If your project has investors, the pilot study creates a practical reference for the work, which can further convince people to invest their monetary resources into your work. Simultaneously, results from the test can help critical stakeholders accurately estimate the project's resources. 
The most crucial part of running pilot tests is collecting feedback from participants. There are different ways to go about this, but typically, it's more effective to use an online questionnaire. 
Formplus has many features that allow you to build powerful online surveys and questionnaires from scratch. You can sign up for a free Formplus account here to get started.