School surveys are an excellent tool for understanding what people (students, teachers, and parents) think about your school policies, teaching methods, etc. It fosters communication between the different educational stakeholders and provides valuable information that improves teaching, administration, and learning.  
When conducting a school survey, you must be intentional about asking the right questions for each respondentㅡin other words, be sure that the respondent has the right answer to your question. In this article, we will discuss 33 school survey questions and show you how to conduct school surveys with Formplus. 
What is a School Survey?
A school survey is a tool that is used to collect feedback from different stakeholders about their experiences and well-being in the school. It is a data collection method that provides insights into the experience of students, parents, teachers, and other staff members.  
A school survey typically asks open-ended and closed-ended questions that allow stakeholders to provide objective feedback about the school. It gathers opinions from parents and guardians about their thoughts on the academic performances of their wards.
One of the most important reasons for conducting a school survey is it serves as a window for students, parents, and guardians to communicate their perceptions of different school policies. The information collected via this process helps you improve best practices in your school. 
11 School Survey Questions for Students 
1. How would you rate your teacher?
This question helps you to track the teacher's performance within and outside of the classroom. You can also ask students to provide justifications for their ratings. 
2. How many hours do you spend learning on your own? Including this question in your school survey gives you a fair idea of how students prioritize their personal development. Students should be able to expand their knowledge by learning independently. 
3. Do you partake in any extracurricular activities? This also hints at personal development because learning is not restricted to the classroom. Responses to this question help you to create and maintain a balance between academic work and out-of-classroom learning.
4. How much time do you spend on homework and quizzes every day? Use this question to gather feedback from students about their academic workload. If students spend all of their time on homework and quizzes, they may not have the time to focus on personal development. 
5. What classroom activities do you enjoy the most? Use this question to find out the multiple activities that students enjoy in the classroom. Classroom activities include evaluation and Q and A sessions. 
6. What is your greatest learning accomplishment so far? This question helps you to track students' progress and to clearly outline how your school has supported them to achieve this goal. 
7. What would you like us to teach you next year? Use this question to gather suggestions from students that will go a long way to shaping future educational policies. 
8. Do you have any other suggestions and observations about the teaching method? With this open-ended question, you can collect useful information that will help you improve your teaching methods.
9. What advice would you give to students in next year's class? This is another open-ended question that allows students to freely communicate their thoughts and share advice. You can use this information to improve the learning program for new and existing students. 
10. Did you have access to all the learning materials you need? For effective learning, students should have access to primary and secondary learning materials. Including this question in your school survey allows you to gather feedback from students concerning your teaching methods.   
11. What learning area did you find most challenging? This question allows you to identify different challenges students face as they learn. You should leverage this data to improve teaching and learning methods in your school. 
11 School Survey Questions for Teachers
1. How long have you worked with the school? With this question, you would be able to gauge employee retention in your school and staff growth. High employee turnover often hints at several structural lapses in your organization. 
2. How well does the school support your growth? Answers to this question give you a clearer idea of the growth and career patterns of your teachers and the role your school can play in this. 
3. Does the school allow you to innovate teaching methods? In other words, does this school micromanage its teachers or allow them to lead ideation and implementation of different strategies? Allowing teachers to innovate teaching methods gets them more involved in the overall pedagogic process in the school. 
4. How often do you receive critical feedback on your work? You must review employee performance regularly. Feedback is important for growth and so, this question allows you to track teacher assessment and evaluation in your school. 
5. Are you satisfied with the compensation you receive here? This question bothers on compensation and remuneration packages for your staff. In addition to listing this question in your school survey, you can carry out a salary survey to help you decide on workplace remuneration and benefits for your staff. 
6. Do you enjoy working with our school? This is a simple question that helps you to gauge employee satisfaction. You can ask respondents to provide more context around their answers to this question by outlining what they like or do not like about your school.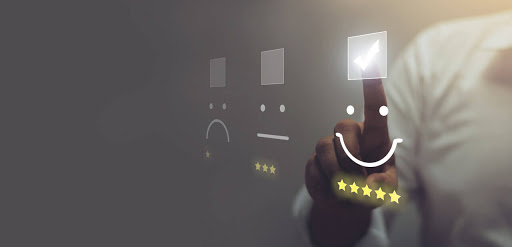 7. What major goals have you achieved since you started working with us? The responses provided here would help you assess the growth of your employees and to outline the contributions of your school to this growth process. 
8. Do you think the school's administration treats you fairly? This question ties to employee satisfaction, remuneration, and workplace benefits. It helps you to identify any grey areas in the school administration's relationship with employees. 
9. How would you describe your relationship with the students? Use this question to evaluate the teacher-student relationship in your school. 
10. How would you describe your relationship with other teachers? This question allows you to assess the workplace relationship between teachers in your school. A positive workplace relationship creates an exciting relationship for growth and learning. 
11. What teaching methods do you adopt? Teachers should be able to outline their teaching methods and more importantly, show why these methods are great for teaching and learning. 
11 School Survey Questions for Parents
1. Are you satisfied with your child's performance? This question allows you to gauge parents' satisfaction with your school's standard of education. Ask parents to provide reasons for their answers too.
2. On a scale of 1-10, how involved are you in your child's education? Parents' involvement in their ward's education is important for growth. More than gathering responses, you should also plan to provide support for parents who are lacking in this area. 
3. Do you think you are capable of supporting your child's after school learning? Responses to this question help you to decide on after school learning programs for students. If many parents are not capable of providing support for students, then you can create an after school learning program that caters to this. 
4. How would you rate your child's overall academic performance? Here, parents can provide feedback on their child's classroom performance and highlight any areas needing improvement. 
5. How well do you think the school caters to your child's learning needs? This question allows parents to assess the school's performance. The responses you get here would enable you to implement new policies to improve learning.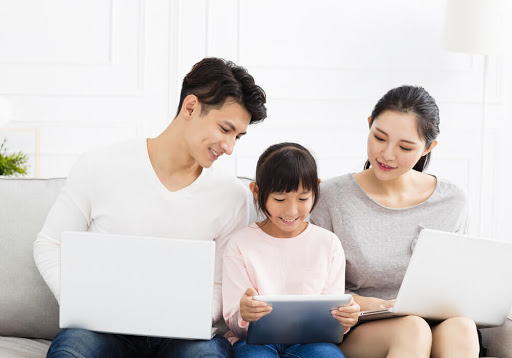 6. On a scale of 1 to 5, do you think that your child has too much academic work after school? This question points to the work-play balance of your school. If parents think that their children have too much after-school academic work, you need to balance this. 
7. Are you worried about the balance between academic workload and the school's extracurricular activities? If parents are worried about the work-play balance in your school, they may begin to seek alternatives by going to your competitors. 
8. Do you help your child with his or her homework? This is a simple yes/no question that helps you to determine the degree of parental support the child gets after school in terms of learning. 
9. Does the school provide an opportunity for you to discuss your child's academic performance? This question points to the parent-teacher relationship in the school. Usually, you should provide multiple avenues for parents to discuss their wards' performance within and outside the classroom. 
10. Do you think the school should increase activities for out-of-school learning? This question gets the parents involved in decision making which makes them more likely to support policy changes in your school. 
11. The school administration and processes are very smooth and effective.
This question allows parents to provide direct feedback on the school administrative process. You should use these responses to improve the different organizational processes within your school. 
Importance of School Surveys 
A school survey helps you to recognize trends in teaching and learning behaviors. Based on the responses provided by participants in your school survey, you would be able to identify any patterns in the thoughts, experiences, and ideas of your stakeholders. 
Data collected via school surveys typically show the strengths and weaknesses of your school system from a stakeholder perspective. This makes it easy for you to identify challenges and address them at the right time. 
It helps you to optimize your school's communication by providing the public with the latest information about developments. Having accurate and up-to-date school data allows administrators and officials to distribute accurate information to the public and the press.
A school survey allows for inclusive decision making: This means that you can get the opinions of different parties involved before going ahead to implement a significant change or policy in your school. Collecting and analyzing survey data from stakeholders provides a wealth of information that can help the school administration implement data-driven decision making.
A school survey gets everyone involved. For instance, it allows the school administration to find out what parents think about the teachers, community, or school. 
How to Conduct School Surveys with Formplus 
To conduct school surveys with Formplus, log in to the form builder and create from scratch or edit an existing survey template. Formplus allows for seamless data collection and you can do this in 5 easy steps. 
Access your Formplus dashboard via www.formpl.us if you have a Formplus account. If you do not, visit the website to create one. 
On your dashboard, click the "create new form" button located at the top left side of the page. This will take you to the form builder. 
The Formplus builder is an easy-to-use drag and drop tool that allows you to add different fields to your school survey. You can also edit each field by clicking on the pencil icon located just beside it.
Save the form template you've created to access the builder's customization section. Use the options you like to tweak the outlook of your form. 
Copy your form link and share it with respondents. 
Conclusion 
Before creating your school survey, you need to identify your audience; that is, who should fill out the survey. Doing this helps you to choose the right type of questions to include in the survey and also collect valuable information from respondents.  
Next, you need to decide on the type of survey design you would adopt – Do you want to use paper forms or online forms? If you choose to do your school survey online, then Formplus is an effective data collection tool that can help you create and administer school surveys easily.