Whether you're a business owner looking to generate more leads/customers, or a researcher carrying out a survey—you're probably looking for creative ways to increase the conversion rates on your forms.
We've been working on ways to help you increase the conversion rates on your forms so that you can relax, while the numbers keep going up. Therefore, we are excited to share our new social sharing options.
Social Media Card
Social media cards are important for visual branding and it helps to increase the click-through rates on your form whenever the URL is shared on social media. You can select a visually appealing image that describes your form, add a catchy title, and a compelling description.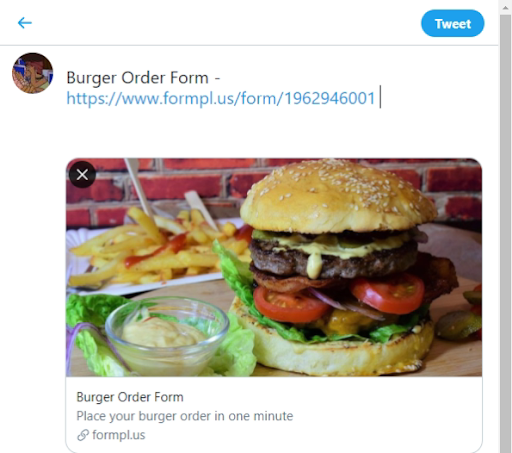 For example, if you own an online shoe store, you can add a social media card that showcases the beautiful shoes you have in stock. Whenever your store URL is shared on Facebook, Twitter, WhatsApp, etc., the social media card and meta descriptions will be showcased. This will help you attract more shoe buyers and increase conversion.
Here's How to change your social media card;
Go to the share section of your Formplus dashboard
Click on 'Advanced sharing options' from the drop down on the left of your screen.
Upload an image, change the title and add a description in the fields as shown
Share to your desired social media platform
Want to boost your conversion rate? Get started now
Social Media Share Buttons
The more your form is shared, liked, or posted on social media, the higher your chances of getting more responses. Increase organic traffic to your forms without paying for ads by enabling the social media share buttons. The share buttons will nudge respondents to share your form after submission.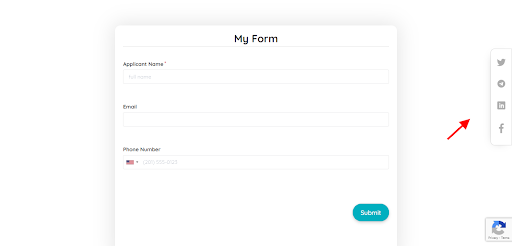 You can also choose which social media share button you want on your form. Therefore, you can add social icons of the social media platform most of your target audience are.
Here's how to enable your social media share on Formplus
Go to the share section of your Formplus dashboard
Click on 'Social' from the dropdown on the left of your screen
Scroll down to the 'Third party sharing options' section and toggle on the icon underneath
Select what social media channels you want your respondents to use