Yaaaay! we got tired of announcing OneDrive as "coming soon" so we went straight to work.
Formplus form builder now integrates with Microsoft OneDrive storage! Now you can use forms to receive files directly into your OneDrive account.
OneDrive storage is especially useful for individuals and teams that already use Office 365 tools for file storage and collaboration or teams that would prefer an alternative to the other storage options - Google Drive, Dropbox, and Formplus storage.
How to set up OneDrive
Like all Formplus features, using OneDrive to receive files on your online forms requires no coding knowledge. Simply go into your Form or Account settings and select OneDrive as your preferred cloud storage. Once you're done connecting your OneDrive account, each new file submission will be automatically added to your OneDrive account.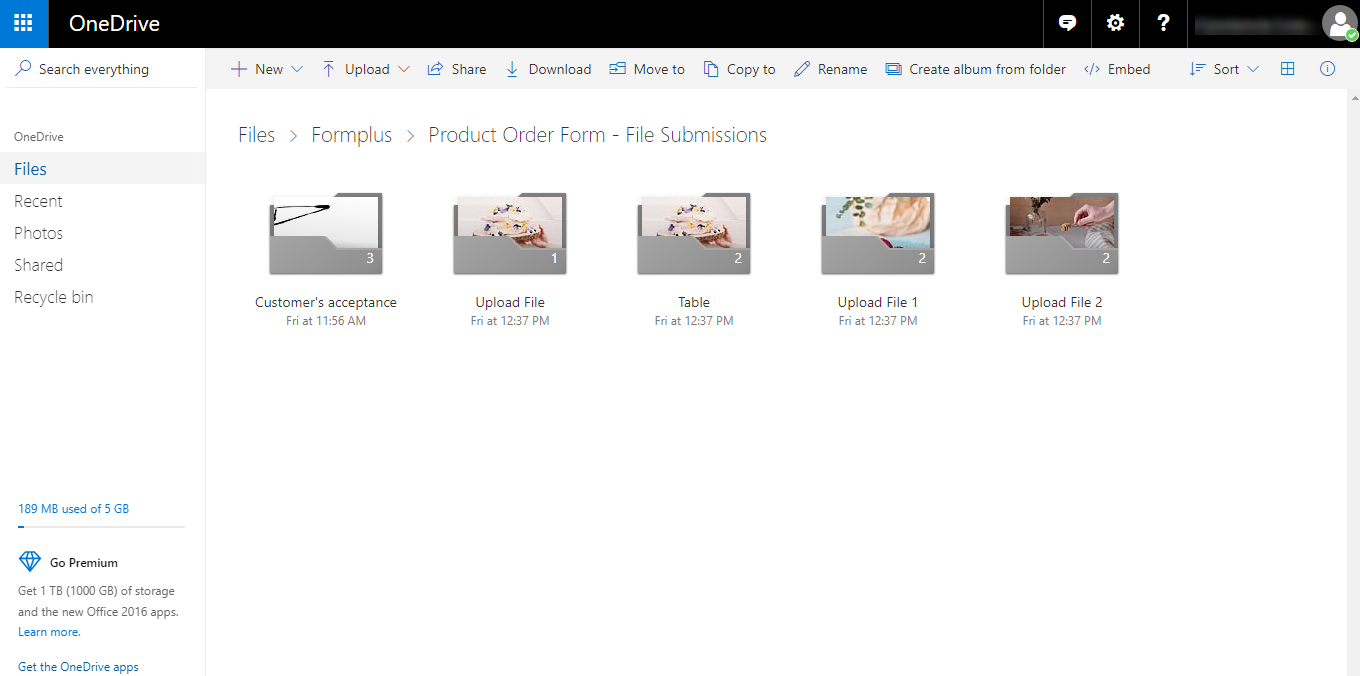 This feature is available across all plans. Sign in now to set up OneDrive Storage on your online forms.
Here are some more things you may have missed from our recent updates:
Want to see how the new OneDrive integration works? Click here, or log in and start using it today. If you're not yet subscribed to a plan on Formplus, sign up for a free trial to check it out!