Our newly improved Analytics page is a great tool for measuring form metrics. With this data, you can note where your respondents are coming from and improve the effectiveness of your submission responses.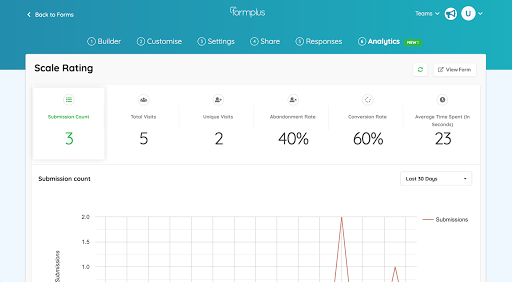 Improved Analytics Dashboard
The Analytics feature automatically tracks Total Form Views, Unique Views, Conversion Rates, and Abandonment Rates from those filling out your Form.
With this new update you can access even more details from your forms:
Form Analytics for custom dates and custom ranges.
Details of all submissions received overtime is now displayed in beautiful charts.
Know the exact browsers being used by respondents' to fill out a form.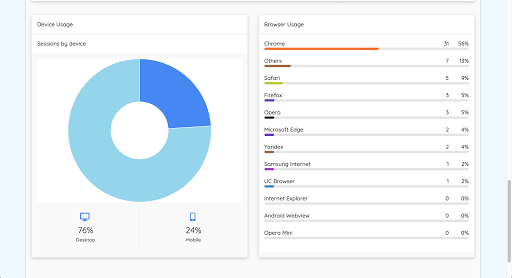 Form Analytics showing top browsers
We've created a beautiful interface for it and we sure hope you try them out. All this has been done in addition to being able to view form analytics per country/region, and device type.
Sign up or sign in now to see how it works
Coming soon
Dedicated Formplus plugin for Wordpress
Improvements to receiving payments with PayPal, Stripe and Flutterwave
Improvements to the Form Responses page