Maternity leave is an important entitlement for female employees in the workplace. Interestingly, there has been a lot of conversation around this subject. For example, in the United States, there is a call for the establishment of Federal Paid Maternity Leave.
Also, statistics show that just 12 per cent of women in the American private sector enjoy paid maternity leave. It is important for employees and employers alike to understand what a maternity leave period typically connotes and the obligations that surround this.
What is Maternity Leave?
Maternity leave is a period of time during which a new mother is legally allowed to stay off work before and after the birth of her child. During this period, the new mother is granted a leave of absence. The maternity leave period and other entitlements vary based on several organisational and labour parameters in different industries and countries respectively.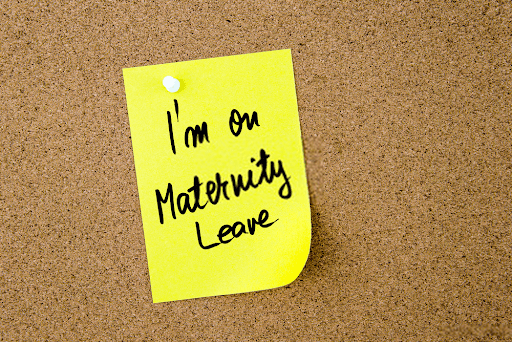 Eligibility for Maternity Leave
A female employee must meet certain criteria before she qualifies for maternity leave. These eligibility criteria are not always universal and typically vary from organisation to organisation. Additionally, there may be overriding federal and state labour eligibility criteria for maternity leaves in different countries. Regardless, there are certain criteria that appear to cut across. These include Employment type, length of service and evidence of pregnancy/adoption/surrogacy.
In the UK, only full time or contract female employees legally qualify for maternity leave and other possible entitlements. This, by extension, means that female staff who are paid workers will not enjoy this benefit. Countries usually define different employment status that determines the rights and benefits of staff and the responsibilities of their employers.
Employees are persons who work under an employment contract. These persons enjoy workers benefits plus additional benefits like statutory sick pay, maternity or paternity leave periods, redundancy pay and notice periods.
On the other hand, workers are staff who are not bound by an employment contract. They may have some sort of contract that binds them to provide a service for a period of time for a reward. This reward may be cash or some other type of benefit. Typically, workers do not qualify for maternity leave.
How long do you have to work to qualify for maternity leave? The duration of work for maternity leave varies according to labour laws in different countries. There are organisations that require the female staff to have worked continuously for a year before she is eligible for maternity leave and other benefits. In the UK, companies usually require the said employee to have worked continuously for 26 weeks before the 15th week to her due date in order to qualify for the leave.
Evidence of Pregnancy/Surrogacy/Adoption
To qualify for maternity leave, you must present evidence of pregnancy. This can be a letter from your doctor or a maternity certificate. If your child is born through a surrogate, you do not qualify for maternity leave and its benefits. Instead, you will get statutory adoption leave and pay. The same applies to females who adopt children.
Maternity Leave Duration
The average duration of maternity leave is 12 weeks in the United States. Typically, it is shorter; about 10 weeks or less. The Family and Medical Leave Act (FMLA) stipulates that female employees in the United States can enjoy up to 12 work weeks away from work as maternity leave. During this period, they retain their employment status.
However, the United States is one of the few industrialised countries that fail to include a mandate for paid maternity leave. This means that although new mothers are mandated by law to get a specific period off work, they do not necessarily have to get paid during this period.
Private companies in the United States have the discretion to determine if they would offer paid maternity leave. They also have the sole right to determine how much to be paid.
According to a 2018 Mercer survey, 40% of employers now offer some form of paid maternity leave, up from 25% in 2015.
The duration of maternity leave is 52 weeks in the UK. Eligible female employees can enjoy up to 52 weeks of statutory maternity leave.
This period is broadly split into two parts, that is, the ordinary maternity leave period and the additional maternity leave period. They both last for an equal 26-week duration.
The UK employment legislation allows all eligible female employees to access statutory maternity leave regardless of how long they have worked. Also, eligible female employees will enjoy Statutory Maternity Pay for up to 39 weeks in the leave period.
The statutory maternity leave begins at least 11 weeks before the expected week of childbirth. Other statutory benefits may accrue if the employee is protected by a company maternity scheme.
The duration of statutory maternity leave spans 16 weeks in Spain, typically. For twin and triplet births, their mothers enjoy 18 weeks and 20 weeks of statutory maternity leave, respectively. Unlike the UK and US, self-employed women in Spain also enjoy maternity leave as long as they are registered under the Spanish social security system.
During maternity leave, the mother gets 100% of her wage. The Spanish Social Security takes responsibility for this. Maternity leave benefits in Spain differ based on one's remuneration, company and location. Spanish women are expected to pay a certain amount as a contribution to qualify for maternity leave entitlements.
Also, working mothers who live in the city capital, Madrid, enjoy 100 euros as economic allowance.
Maternity Leave Application Methods
There are two ways to apply for maternity leave at your workplace; writing an official letter or filling your company's maternity leave application form.
Official Letter to the HR or Employer
A maternity leave letter is an official document requesting a maternity leave of absence and other accrued benefits from your employer. It is an important formal document that you should present to your employer before proceeding on your maternity leave.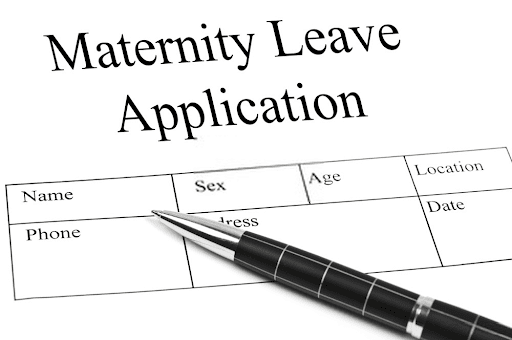 Typically, it contains your expected date of delivery and how many weeks you'd be taking off work. It also indicates when your leave begins and your expected resumption date.
You should also include your contact information plus evidence of pregnancy given by your healthcare provider. Your employer is expected to confirm receipt of your letter in not more than 28 days.


Maternity Leave Letter Sample
XYZ Home Street,
New York.
December 1, 2019
The Human Resources Manager,
ABC Corporation,
124 Business Road,
New York
Dear HR,
Notification of Maternity Leave
I write to inform you that I am pregnant and I would like to start maternity leave on....(Date)
My expected delivery date is .....(Date). Up to this time, I will continue to work remotely for the organisation. My maternity leave spans 12 weeks and I should resume my current position by ........(Date)
While on maternity leave, you may contact me via email if you require any office-related information. I have put together a work profile to enable a smooth administration for the colleague acting in my capacity during this period.
Upon my return, I hope we can reach an agreement for reduced work hours to enable me to take care of my baby.
Please find attached my evidence of pregnancy, scan plus other necessary information. I will contact you if there are any developments.
Kindly confirm receipt of this letter.
Best regards,
Faith Jones.
Maternity Leave Application Form
An employer can create an application form for female employees to fill when seeking maternity leave.
This form will typically contain fields requesting specific employee information. The form can be distributed in hard copies or uploaded to a site from which employees can access it.
It is easier for employers to collect applications using online forms. Online forms can be linked directly to the organisation's web page or company handbook.
Collecting employee information through online forms is an efficient process that saves time. For example, there is no need to worry about going through tons of paper in order to access an employee's information.
Second, there is the total elimination of errors that can occur when downloading application forms form websites. Collecting information through online forms helps to safeguard the data gathered.
You can process more data in less time.
Online data gathering platforms like Formplus help employers to easily gather employee information. Formplus provides numerous templates for specific organisational data gathering.
Using Formplus builder, employers can also create custom forms for data collection. For example, you can use the Formplus maternity leave application form template to collect information from employees seeking maternity leave.
Create Maternity Application Form
Paternity & Maternity Leave Form Template
Formplus provides templates for maternity and paternity leave applications.
The paternity leave application form template allows applying employees to fill in important information like their bio-data, leave dates and job role.There's a field for uploading important documents as stipulated by company regulations and labour laws. You can view it here:
Use this Paternity Leave Template
Maternity Leave Application Form
Just like the paternity leave application form template, the maternity leave application form contains bio-data, job role and contact information fields. The applicant is required to fill in her expected date of delivery and leave duration.
Use This Maternity Leave Template
Maternity or Paternity Leave
Maternity leave is a period of time during which a new mother is granted a leave of absence from work. Paternity leave, on the other hand, is a leave of absence that is granted to a new father.
Unlike maternity leave, paternity leave is not popular in many countries and workplaces. New fathers do not get as much time and benefits as new mothers.
Nearly 92 countries have national policies that allow fathers to access paternity leave. However, these countries do not include China, India and even the United States.
In the United States, the granting of paternity leave lies at the discretion of the employers.
In Japan and South Korea, new fathers have access to up to 1 year of paid leave. Uzbekistan provides for up to 14 weeks of paid paternity leave.
Middle-income countries with high child population such as Brazil offer 2 to 3 weeks of paid paternity leave to male employees. The same can be said for Congo.
A 2017 report by Business Insider shows that Sweden has the best paternity leave policy in Europe. New fathers in Sweden typically enjoy up to 3 months of paid leave.
In Slovenia, fathers get 90 days of paternity. In the first 15 days, they are paid their salaries in full. Then, they enjoy a minimum wage for the remaining duration of the leave.
In the UK, eligible male employees enjoy up to 2 weeks of paid paternity leave.
Maternity Pay + Other Benefit
Full Pay Maternity Leave
Very few countries offer maternity leave with full pay benefits for female employees. In the UK, qualified new mothers are paid 90 per cent of their gross weekly income in the first 6 weeks of the leave period.
Usually, the last 13 weeks in the leave period are unpaid. This is called Statutory Maternity Pay. To qualify for Statutory Maternity Pay, female employees must earn 118 euros weekly. They are also required by law to provide their employer with the right pregnancy notice at the right time.
Companies usually require the said employee to have worked continuously for 26 weeks before the 15th week to her due date in order to qualify for the leave.
In Estonia, women enjoy up to 85 weeks of fully paid leave. Finland offers up to 161 weeks of paid maternity leave.
No Pay Maternity Leave
The United States and a few other countries like Papua New Guinea have federal labour legislations that provide for unpaid maternity leave for up to 12 weeks.
There are lots of arguments in favour of why the United States should provide paid leave for new mothers. However, labour regulations in states like California stipulate partially paid maternity leave.
To access US maternity leave, the employee must have worked consistently in an organisation for 1 year.
Many other countries allow new mothers to enjoy some sort of remuneration during the maternity leave period depending on established parameters.
Other Maternity Benefits
Aside from remuneration, new mothers also enjoy other maternity benefits. For instance in the UK, they get child benefit and working tax credit for up to 39 weeks after the leave period.
Female employees who have their first child access up to 500 pounds of Sure Start Maternity Grant. In addition, they can also get income support for the duration of the leave.
Maternity Allowance
Female staff who are workers and not employees will get maternity allowance after birth as stipulated by UK employment laws. This amount usually varies. A worker can claim Maternity Allowance from 26 weeks of pregnancy.
The maternity allowance is paid from about 11 weeks before the expected delivery date.
Maternity Health Insurance
The Family and Medical Act in the US stipulates that employers must continue health insurance coverage for female employees on maternity leave. UK labour laws provide for expecting female employees to still get paid for the time spent at antenatal appointments.
In Scotland, pregnant women get free dental care under the National Health Scheme for up to 1 year after the child is born. They are also entitled to free medical prescriptions for up to 1 year after childbirth.
Pregnant Employees' Rights Over Employers
Pregnant employees in the workplace are entitled to certain benefits before they proceed on maternity leave.
In the United States, there are two major laws that protect pregnant women in the workplace. First is the 1964 Pregnancy Discrimination Rights Act. Under this act, your employer cannot discriminate against you, employment-wise, based on your pregnancy.
The Family and Medical Leave Act also stipulates benefits for pregnant women including maternity leave and other entitlements.
In the UK, federal labour laws state that pregnant women are entitled to payment for antenatal appointments that fall within work hours. Pregnant women are allowed flexible working hours plus protection against unfair workplace treatment or discrimination.
Protection from Dismissal and Discrimination
In the United States, pregnant women are protected from indiscriminate dismissal. In addition, new mothers are legally empowered to retain their jobs throughout the period of maternity leave.
The Employment Rights Act 1996 s99 and Maternity and Parental Leave Regulations 1999 reg.19 protect pregnant employees from detrimental treatment or dismissal on the grounds of pregnancy or maternity leave. This protection applies to all female employees from the first day of their appointment.
Once an employee formally informs her employer of her pregnancy, she gains legal protection against all forms of discrimination.
Conclusion
Maternity Leave is one of the most important benefits that accrue to female employees. As is already established in this post, there is no unison when it comes to maternity leave benefits and eligibility criteria.
Different countries and organisations have varying criteria that qualify employees for maternity leave and other possible benefits. As such, it is important for you to understand how these regulations work in your country; whether you are a female employee or an employer of labour.
Knowing these will help you make informed decisions when it comes to accessing maternity benefits for you and your child.
Manage Employee Data with Formplus