Thinking about throwing a Halloween party as an opportunity to unwind, have fun and enjoy the company of loved ones? You should totally go ahead because thankfully this year, no one has to spend the holiday indoors.
Since party planning can spiral out of control leaving a dent in your pocket, in this post, we'll be sharing seven ways you can plan a spooktacular Halloween event without breaking the bank.
1. Create a Spooky Invitation to Set the Momentum
The best way to plan a party under a budget is to first identify the number of guests you'll be hosting.
So if you want a small or exclusive event, start sending out your party invitations now. You can create a simple Halloween party invitation on Formplus or use our free template.
With this free invitation template, you can set the Halloween momentum for your event, note the actual number of guests attending, and properly plan with your budget.
2. Choose Your Halloween Decorations
Your Halloween decor is one of the highlights of the season which means you might spend a little more on this without even realizing it.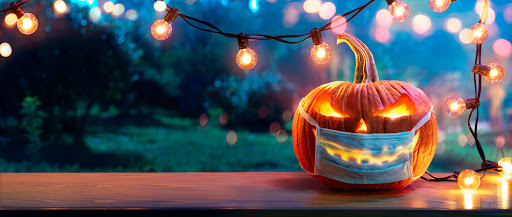 Try getting some fake cobwebs and spiders to place strategically in areas of the venue. These cobwebs cost less than $10 on amazon and nearby stores. You could explore your creative side by doing it yourself as a project.
Use orange and black spray paint on a bottle or create giant black spiders from foam balls.
3. Prepare a Fun Trivia
What better way to entertain your guests than bringing in a little competition. Create a fun Halloween trivia to test how well your guests know Halloween. Remember, we're cutting costs here, so instead of giving a reward to the winner, save a little by making the loser do something a little scary.
You can use the Formplus free Halloween trivia template to set up challenging questions your guests will enjoy.
4. Pick Out a Scary Movie
Halloween movies are one of the favorite ways to be spooked out. It's entertaining and it increases the adrenaline of the group because of how notoriously scary they can be. So do a little research and have a Halloween slumber party instead. Turn off the lights and let the movies make you scream a little.
5. Plan a Costume Contest
Everyone loves a costume contest. Challenge your guests to be creative with their Halloween costumes and set up a contest.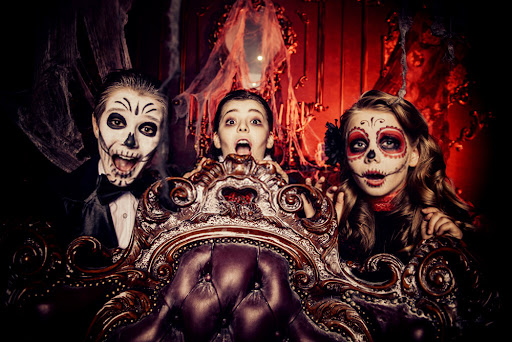 They can submit their photo entries before the event by using the free Halloween contest entry template. For a more unbiased judging process, you can let your guests judge by creating a poll. At the end of the contest, prepare something special for your winner.
6. Have a Pumpin Carving Contest
Another way to create a fun Halloween event is to start a pumpkin carving contest. Buy a few pumpkins and get carving tools from your kitchen. Give everyone a pumpkin and let them be as creative as they need to. On the side, you could add a drink on the side to get their juices flowing. See what we did there?
Pumpkin carving is a fun Halloween party game that can make your guests or even the team at work bond over the event.
7. Make Some Halloween Themed Foods
While you might be tempted to break the bank in preparing Halloween snacks, you could still be in the spirit of the season by creating your regular snacks but fusing in themes. For example, create simple cupcakes but you can play around with the frosting. You could also bake a blood-red pie or black cookies. For drinks, punch is always a good start.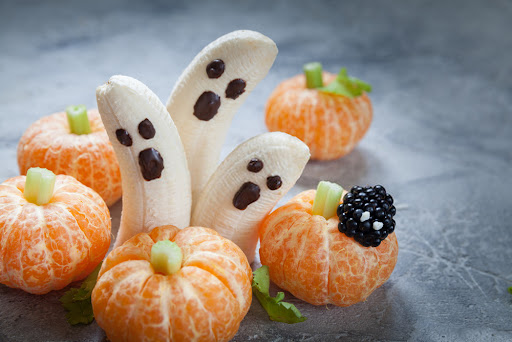 Remember, Halloween is also about creativity. With your creativity and the use of our Halloween templates, you're on the right track to having a fa-boo-lous party.
Use Formplus Halloween Templates for Free