The act of declaration means to provide a statement of fact or to make a formal announcement. Hence, a declaration form is one that allows an individual, business, or any other corporate entity to make a formal statement about a particular thing.
There are different types of declaration forms specific to numerous contexts. For example, travelers may be required to fill a declaration form before they can enter a country. Declaration forms are legally-binding documents, which is you should be fully aware of what is required before filling one.
What is a Declaration Form?
A declaration form is a document that outlines all the information that is relevant and obtainable in a particular situation. In a declaration form, the person filling the form is expected to provide truthful and accurate information as is required.
For example, people aspiring for political offices can be required, by law, to fill an income declaration form or a tax declaration form, as a test of accountability. Completing a declaration form accurately helps you to avoid any complications that can result from a lack of information or misinformation.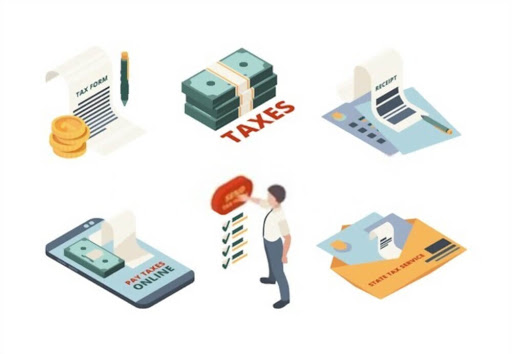 Types of Declaration Forms
Self Declaration Form
A self-declaration form is a formal statement made by an individual that asserts the authenticity of the information provided by the said individual. In other words, it is a legal document that confirms that all the information a person provided is authentic and accurate.
Unlike an affidavit, you can fill a self-declaration form without any witnesses and the form does not have to be notarized. In some way, you can think of a self-declaration form as a 2-factor verification that double-checks the information already provided by an individual.
Self-declarations are commonly listed as part of other types of declaration forms, and in this case, you'd find the self-declaration at the top or bottom of the page. In other cases, the self-declaration can be a separate form that refers to the main document where information is listed.
Tax Declaration
A tax declaration form is used to declare the tax status of an individual. It is a formal statement of one's income within a specific time, which enables the tax authorities in your state or country to accurately determine how much you have to pay as tax.
Typically, you should file a tax declaration form on an annual basis; although this may differ from state to state based on the prevailing tax laws. Employers require their employees to fill a tax declaration so that they can deduct tax at source on the estimated income of the employee every month.
When filing your tax declaration form, you will need to provide your tax file number which makes it easy for the authorities to reconcile your tax records. A tax declaration form is made up of 3 major parts which are income, deductions, and tax credits. Let's look at what each of them means:
Income: This is where you list all your sources of revenue including salaries, wages, dividends, and interests.
Tax Credits: This is where you list any tax incentives and benefits.
Deductions: Reasoning or deductions decline in tax debt.
Statutory Declaration Form
A statutory declaration is a formal statement that affirms something to be true in the presence of an authorized witness. It is primarily used to satisfy legal requirements or regulations when there is no other available evidence. You may be asked to fill a statutory declaration form in different jurisdictions.
While statutory declarations are similar to affidavits, the difference between both of them is that statutory declarations are not sworn; that is, made under oath. Many Commonwealth countries define statutory declarations under their laws.
Based on the jurisdiction, you may be asked to fill a statutory declaration form for declaration of identity or nationality, change of name declaration, or patent application. With the Covid-19 pandemic, many countries now allow respondents to fill and submit statutory declaration forms remotely.
Covid-19 Declaration Form
A Coronavirus declaration form is a formal document that confirms the Covid-19 status of a respondent. This form has become increasingly important as the world battles the Covid-19 pandemic while trying to maintain human interaction, economic activities, and a simulation of our everyday lives.
Before taking an international flight, you would very likely be asked to fill a Covid-19 declaration form and in some cases, you'd be asked to attach your Covid-19 test result. The Covid-19 declaration form also helps contact tracing when the need arises. In the Coronavirus declaration form, you may have to fill out fields asking questions about possible Covid-19 symptoms.
The Covid-19 declaration form can also be used by organizations that want their employees to resume onsite duties. In this case, you can ask existing and prospective employees to complete this form before they resume at the office physically, when the need arises.
Age Declaration
An age declaration form is a formal document that states the legal age of the respondent and it is usually certified by the laws of the country. This document can stand in place of the official birth certificate for people who no longer have access to theirs.
You can also think of an age declaration as an affidavit in the court stating the birth of a person. Because of its delicate legal references, you may be asked to attach one or more supporting documents as you complete an age declaration form. The laws in your state or county would typically list these documents you have to provide while filling out the declaration form.
Medical Declaration
This is a type of declaration form that outlines the medical history of an individual. In a medical declaration form, you are expected to provide a range of basic to complex information about your health status and other relevant medical records.
You may be asked to fill a medical declaration form before traveling, resuming a new job, starting off school, or registering for an event.
A medical declaration is a serious business and this means that you should be prepared to provide specific information about your medical condition(s). You also need to accurately fill in details of all your medical condition(s) in the form. Failure to do this can lead to several consequences as provided in the law.
The information provided in the medical declaration form is subject to the highest level of confidentiality. Also, if any new medical condition comes up or an existing condition worsens after you have filled and submitted the form, you must immediately inform the relevant stakeholders.
Employment Declaration
An employment declaration is a legal document that helps a prospective employer to decide if you should be hired or not. In an employment declaration form, the prospective employee has to list personal information including criminal and felony records, if any.
Employment declaration forms are mostly used by federal governments for hiring purposes. In this sense, filling out the form helps the government or the federal employee to determine whether you are eligible for the job role or any other government programs.
Can't find the form you are looking for? Create your own Declaration Form with ease using Formplus. Get started for free
Uses of a Declaration Form
A declaration form helps you to prevent any misinformation or information breaches that can arise during a transaction between two parties. It allows all stakeholders to be fully aware of the prevailing situation before going ahead with any transactions within a defined context.
It allows for informed decision making since both parties are fully aware of the prevailing situation in the context. Leveraging these pieces of information, both of them can make the best decisions within the context of the transaction.
A declaration form serves as a legal document for information exchange. All declaration forms are crafted per the provisions of the law. This empowers the presiding body to seek legal redress if the respondent fails to provide accurate information in the declaration.
It outlines the duties that will be carried out by the respondent within the context of his or her agreement with the other party. For instance, the respondent may have to provide certain documents and information without which the other party can terminate the transaction.
It is an authorization document that empowers both parties to carry out specific duties in the course of their transaction.
Features of a Declaration Form
Title: This is a description of the type and purpose of the declaration form. E.g., Self Declaration Form, Income Declaration Form, etc.
Bio-Data: This part of the declaration form highlights specific information about the respondent. Depending on the type of declaration form, the respondent may have to fill in his or her name, gender/sex, occupation, educational background, date of birth, telephone number, and other similar information.
If this is a legal declaration form, you should provide information about the name of the court, case number, and case name.
Declaration: This part of the form presents the actual declaration; that is, the factual information that is relevant to the context. Depending on the amount of information being provided, the declaration can be structured as a paragraph, or individual pieces of information can be listed in the form. You can also present the declaration in a grid format.
Date: This is the date of filing the declaration form.
Signature of the Respondent: To fully authorize the declaration and attest to the accuracy of the provided information, the respondent has to append his or her signature on the form.
Signature of the Official Body in charge of the declaration: This can be a government official, ministry, a parastatal, or private body that the respondent is making the declaration to.
Additional Information: Depending on the type of declaration form, you may need to make provisions for additional information. For example, if you're filling a custom declaration form, you'd need to list the items you are bringing into the country's borders. Also, you may have to indicate the state and city where the declaration is taking place.
Self Declaration Statement: This is an imperative sentence that reaffirms the declaration per the laws governing the particular context. A simple example of what it looks like is this: "I declare by the laws of the state that all the information listed here is true."
Other things you should know about declaration forms of any kind include:
A declaration form is always short and straight to the point. It highlights all the important information concisely.
It relies solely on first-hand information that the individual or respondent can verify or provide backings for.
All the information provided in a declaration form must be specific. Avoid listing generic and unverifiable information.
Always provide a heading or title for your declaration form.
If you're listing events in the declaration form, always list them in chronological order.
How to Create a Declaration Form with Formplus
Creating a declaration form with Formplus is easy and you'd be done in no time. Formplus has numerous form fields and features that support seamless data collection while making it possible for you to gather large volumes of information quickly from your target audience.
Here, we will show you how to create a declaration form in our drag-and-drop form builder in a few easy steps.
Sign up for a Formplus account on www.formpl.us.
After creating your account, sign in to access your Formplus dashboard.
On your Formplus dashboard, click on the 'create new form' button to access the form builder.
The form builder has more than 30 form fields that you can add to your declaration form. You can add any of these fields to your form by clicking on them or dragging them from the builder's form fields section into your form.
Click on the edit icon just beside each field to access the edit tab. Here, you can add questions and/or options to each form field. You can also make the form field required.
Save all form changes to automatically access the form customization section.
Use preferred customization options to tweak the appearance of your declaration form. You can change the form font, add preferred background images, and insert your organization's logo.
If you want to add the declaration form to your website, go to the builder's 'share' section, choose the options you want, and follow the prompt instructions.
Alternatively, you can copy the form link and share it with your target audience. Formplus also allows you to send out custom email invitations to form respondents.
Conclusion
In this article, we've looked at different types of declaration forms while highlighting the unique uses of each one. Having a clear understanding of what declaration forms are and what they mean for you can help you to avoid any sudden pitfalls that may result from misinformation or ignorance.
While paper declaration forms have their perks, using an online declaration form helps to save time and to gather, organize, and process information seamlessly. Formplus has an easy-to-use drag and drop form builder where you can create, organize, and share information without any hassles.