Nearly 45% of the world's population can be found on social media according to a recent research report. With such a huge human presence on multiple social platforms, there's definitely a lot of information you can gather from these platforms by carrying out a social media survey. 
Social media represents a virtual simulation of everyday life and this means that you can gather useful information about human behavior by observing interactions as they occur on these channels. A social media questionnaire or survey is a full-proof method that can help you gather and interpret online behaviors.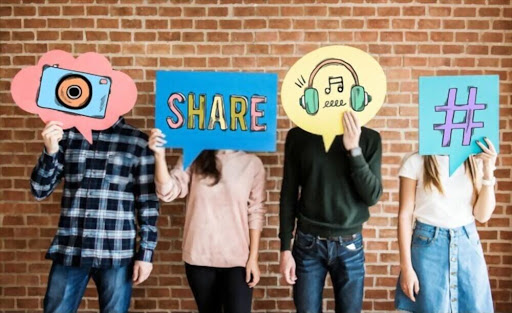 Why Conduct Social Media Surveys?
Social media platforms are extremely conducive and rich-data contexts for market research. By tracking social media interactions across different channels, you can discover the preferences and interests of your target audience, and also leverage this information to create user-centered campaigns. 
Social media surveys help you to identify trending issues and hot topics that your target audience is interested in. In fact, there are a variety of different methods, tools, and tips you can use to uncover market insights and consumer behavior on social media. 
Monitoring and searching hashtags related to your industry, product, or brand is a good way to discover what your target audience is talking about at a particular point in time. Social media survey is also a valuable tool for real-time market research and allows you to drive user engagement and interactions that translate to accurate data for market research. 
Monitoring Societal Issues
Social media surveys also help you to carry out social listening on trending issues. For example, you can post a short survey on your Facebook, Instagram, and Twitter pages to find out what your online community thinks about a trending social issue.
For organizations looking to intensify corporate social responsibility efforts, tracking societal issues via social media surveys can help you decide on the best ways to weigh in on these issues. You can get feedback from your audience to find out what they expect from your organization with regards to a trending societal issue.  
Track Harassment and Bullying
With increased social media activity and interactions, cyberbullying is now on the rise. One way to track and address this is to conduct smart social media surveys that allow people to share their experiences with bullying and targeted harassment online.
You can start by creating a simple poll with a dichotomous question on your social media platforms. Based on the responses provided, you can take things a notch further by sharing social media questionnaires where they can detail their experiences and suggest ways to address the problem.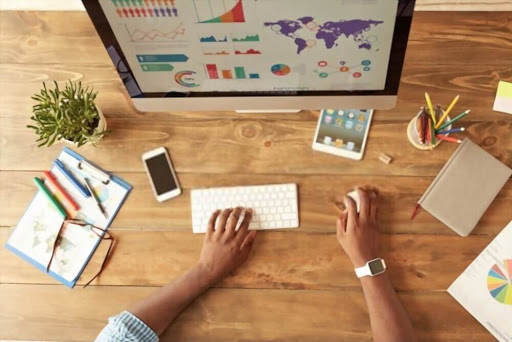 10 Social Media Survey Questions for Market Research 
How often have you come across this product online?  
Very often
Seldom
Not at all
What is your favorite product within this industry?
Do you prefer to shop online or offline?
Do social conversations influence your product choices?
How likely are you to buy a product recommended online?
Very likely
Somewhat likely
Quite Unlikely
Very Unlikely
How likely are you to recommend a product to your online community?
Very likely
Somewhat likely
Quite Unlikely
Very Unlikely
To what extent does a brand's social media presence influence your purchasing decision? 
To a large extent
Seldom
Never
What social media channels are you most active on? Choose as many as are applicable. 
Facebook
Twitter
LinkedIn
Instagram
Pinterest
Reddit
How old are you?
18-25
25-40
40-60
60 and above
Kindly indicate your employment status?
Unemployed
Self-employed
Employed
15 Social Media Survey Questions for Addiction, Education Harassment, Depression and Bullying
Have you ever been bullied online?
Please describe what happened when you were cyberbullied.
Did you report to anyone when you were cyberbullied? If no, why? 
What can be done to address cyberbullying? 
On which social media platforms have you experienced cyberbullying? Choose all the options that apply. 
Facebook
Twitter
Instagram
Linkedin
Snapchat
Reddit 
Have you ever been harassed online? 
In your opinion, what platforms have the least anti-discrimination laws?
Facebook
Twitter
Instagram
Reddit
Linkedin 
What platform has the highest anti-discriminatory laws? 
Facebook
Twitter
Instagram
Reddit
Linkedin
Has social media had any effect on your mental health?
Do you experience any form of anxiety while using social media platforms?
Do you have a different personality on your social media pages? 
To what extent does social media influence your behaviors and actions?
To a large extent
Seldomly
Never
Do you filter the content you consume online?
Tell us how social media has impacted your mental health. 
To what extent has social media affected your self-esteem?
To a large extent
Seldomly
Never
Other Question Samples 
How many hours do you spend on social media every day?
1 hour
2-3 hours
3-5 hours
More than 5 hours
Which social media channels are you most active on?
Facebook
Instagram
Snapchat
Twitter 
How useful is social media for learning?
Very useful
Somewhat Useful
Not useful
What do you use social media for?
Networking
Business
Learning
Others. Please specify. 
How many social platforms are you on?
How often do you use social media?
Everyday
Weekly
Monthly
Others. Please specify. 
How often do you post on social media?
Very often
Somewhat often
Rarely 
Is social media the first thing you check in the morning?
How to Create Social Media Surveys with Formplus 
Formplus has a drag-and-drop form builder where you can seamlessly create your social media surveys for use. In the form builder, you can add different fields to your social media survey and customize the form's appearance in line with your preferences. 
Here, we'll show you how to create a social media survey using Formplus.
The first thing you have to do is sign up for a Formplus account at www.formpl.us. Once you do this, confirm your email and log into your Formplus dashboard. 
On your Formplus dashboard, click on the 'create new form' button to access the form builder. 
This should take you to the form builder. You'd notice the form fields section just on the left side of the builder, where you'd find different fields that you can add to your form. 
To start creating your social media survey from scratch, click on preferred fields in the form fields section to automatically add them to your form. You can also drag and drop preferred fields from the builder's form field section into your survey. 
After adding the fields to your form, click on the edit icon. You'd find it just beside each of the fields. 
Clicking on the edit icon gives you access to the edit section where you can add questions and answer-options; if any, to your form. 
Save all form changes to automatically access the form customization section. 
Use preferred customization options to tweak the appearance of your social media survey. You can change the form font, add preferred background images, and insert your organization's logo. 
If you want to add the survey to your website, go to the builder's 'share' section, choose the options you want, and follow the prompt instructions. You can also share the survey via the Formplus social media direct sharing buttons. 
Alternatively, you can copy the form link and share it with your target audience. Formplus also allows you to send out custom email invitations to form respondents. 
Conclusion 
In this article, we've examined different social media survey questions and shown you how social media can be used to gather real-time insights into individuals' behaviors. Asking the right social media survey questions help you to better understand the behavior of your target audience on social media.
Many social media platforms allow you to create polls for real-time feedback. However, if you want to gather more information about a topic, you can create a social media survey with Formplus, then share it with your online community using the social media direct sharing buttons.