Chrome extensions are lightweight productivity tools you can install on your browser to help you get things done faster and easier. The great part about chrome extensions is that there's one for almost anything you need to do.
The Chrome Web Store has lots of safe and secure options you can choose from to help you maximize your browser and get tasks done easier. For example, a chrome add-on can help you block ads so you don't get distracted while searching for information on websites.
In addition to boosting your productivity, you could also use chrome extensions to improve your browser's security. This feature is particularly useful to lawyers because you're always dealing with confidential files.
Read: How to Create a Legal Agreement with the Formplus PDF Builder
Why Lawyers Need Chrome Extensions
One of the most frustrating things that can happen to you while juggling client meetings, drafting legal documents, and conducting extensive legal research is your device lagging. 
Having too many applications open on your computer at the same time is the most common cause of its lagging. Chrome extensions can help you manage your time and workload without having to install multiple apps or open an endless number of tabs on your device.
As a lawyer, having the right chrome extension is a game-changer; everything becomes much smoother and simpler. They help you get everyday tasks like drafting documents, signing documents, scheduling meetings, and more done smoothly without occupying too much space on your device.
Try Using These:  Free Legal Form Templates
What Lawyers Should Look Out for in Chrome Extensions
Getting the right chrome extension will massively increase your productivity as a lawyer, but having the wrong one can be just as dreadful. You could install an extension that constantly bombards you with unsolicited ads on every web page or an extension that breaches your security by storing your passwords and login information without your permission.
So, before you go to the chrome web store to get add-ons that'll help you be more efficient as a lawyer, here are a few things you should look for in extensions:
Lawyers Love This: Citizenship Application Form Template
Security and Safety
Asides from being problematic and causing more chaos, bad chrome extensions could compromise your device's security and access confidential information. 
Google Chrome Web Store doesn't list extensions that are outright malware in terms of description and function, but people adding the malware are always subtle about it.
For example, the extension won't directly ask you for permission to copy your documents. It'll be along the lines of, "this chrome extension needs your permission to read and view files." So, always read the permission an extension requires before granting it. You can also check other user reviews about it. It's a great way to get insights from other people's experiences.
Lawyers Need This: Free Dispute Resolution Form Template
Features
Another important factor to consider is how beneficial the said extension is. The main reason you're getting a chrome extension is to be more productive by doing things faster and with less grunt work, so how does the chrome extension specifically help you?
For example, if you want to sign documents faster and be notified when the recipient signs in, you can use a chrome extension. You could even get a chrome extension to help you automatically cite cases when doing legal research.
Lawyers Use This: Free Change Of Ownership Form Template
Cost & Value
Although all Chrome extensions are free to download and install, some extensions require a premium subscription to access special features. So, before installing an extension that requires a premium subscription, consider if it is valuable enough to justify the cost and whether the price is fair.
There might be options that can do the same thing for a lower cost or even for free. So ensure that the chrome add-on is worth your money by getting features you won't find anywhere else. 
Of course, it's not always about features; sometimes it's about user experience. Some extensions are easier to use, allowing you to increase your productivity without overcomplicating things. So it's only logical to choose them if they make your tasks much easier and aren't ridiculously expensive.
Lawyers Use This: Data Clarification Form Template
Best Chrome Extensions for Lawyers 2022
Price: $0-$30 (monthly)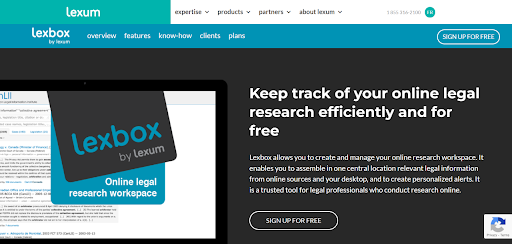 Lexbox is a legal research workspace that helps you organize cases and client files in folders. You can organize your legal files into folders based on the client, subject matter, year, or any other criteria your practice prefers and add notes to them.
You can also automatically cite sources, assign case numbers, and search for cases by keywords. Lexbox also allows you to include hyperlinks to make it easier to refer to specific topics or cases.
It also has an awesome alert feature that notifies you when your saved files are updated. For example, if a case or statute you saved on lexbox is updated, you will receive an email notification in your email or lexbox workspace. You can choose to receive these notifications daily or weekly.
Lexbox has a  forever free plan with limited features, while the premium plan costs $20 per month. You could also upgrade your storage space to 20GB/month with a $10 extra fee.
Price: $0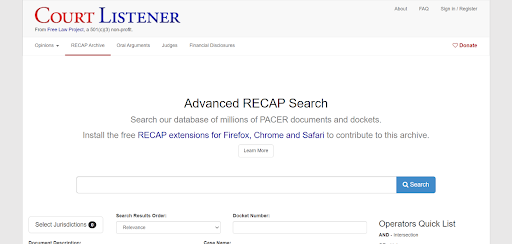 Recap is an online archive built by free law that helps you access, save, and organize dockets/documents from PACER (Public Access to Court Electronic Records). PACER grants the public access to cases and their case files filed at federal courts in the United States.
PACER allows to search for almost any document using keywords or case names, including documents that are available as scanned PDFs. Every PDF file or docket you purchase from PACER websites is automatically synced to your archive by Recap.
Also, when someone else adds an opinion to the same document you purchased on PACER, it automatically syncs to your Recap Archive. You can also add your opinion to cases with this Recap.
It can be difficult to boost your productivity without chrome extensions, but what is worse is juggling between too many extensions. You won't be more efficient if you're constantly switching between chrome extensions and browser tabs.
Improve your productivity with all the features you need on a single platform- Formplus.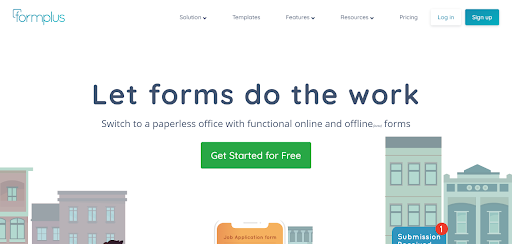 Here are Formplus products to help you maximize your time and reduce your workload:
With Formplus templates, you can create various types of agreements, contracts, policies, and legal drafts. There are also several pre-designed templates that you can customize to meet your specific requirements.
With the signature collection tool, you can collect signatures from anyone, including clients, partners, and employees. You'll also get notifications when your documents are opened or signed by the recipient.
With these notifications, you can track your recipients' responses and follow up with them in real-time.
File Collection & Document Transfer
Use the document transfer and file collection feature to share and receive files with your team or clients. You can also organize and store all your research files in one place with this feature.
Every document you receive or transfer on Formplus is automatically saved to your Formplus account or any integrated storage platform.
Create and download legal contracts or agreements the easy way with the PDF builder. Write the legally binding part of the agreement then include fillable fields for your recipients, such as name, date, address, etc and your contract will be generated automatically by the PDF builder.
Unpaywall is a nonprofit database to help you with your research. It grants you legal access to tons of research papers, journal articles, and other publications to aid your research.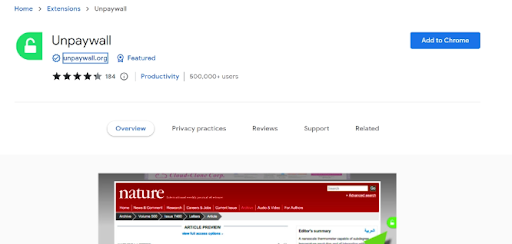 Your practice could also benefit from Unpaywall's data feed, which alerts you when there is a change in its database. You can control the frequency of these notifications as well as the topics for which you are notified. 
Although Data Feed requires a paid subscription, it is the most solution for enterprises. It keeps you up to date on new developments and eliminates the need to manually search for updates on cases.
Price:$50-$500/month
CiteRight helps you cite sources according to the method you prefer- bluebook or McGill Guide. All you have to do is search for the case, choose your citation method, and click on cite.
This add-on also helps you search for cases and case law opinions in legal databases while on your documents. It also stores all the case files you've opened in the document so you don't have to search for them every time you're working on the file.
Price: $0-$5/month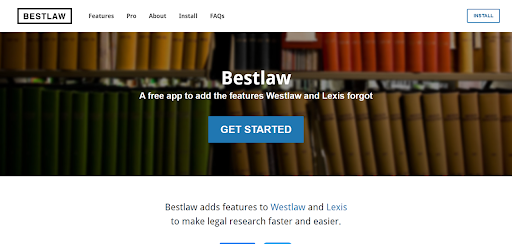 Bestlaw is one of the best auto citation and legal research tools for lawyers. You can create a bluebook citation for any document with the bestlaw add-on. It helps you expand and collapse statutes when doing your legal research.
You can also create a hyperlinked table of content with Bestlaw. This helps you navigate from one section of your file to the next without manually scrolling through the document.
Bestlaw also has a rich library of journals and other resources you can consult when doing your legal research. You can also share and download files as PDFs when you subscribe to the pro version.
Price: $0-$6.99
CamScanner is a tool for converting images and documents. It has several features that allow you to seamlessly convert from one file type to another. Its most distinctive feature is the ability to scan physical documents or images into clean, editable PDF files.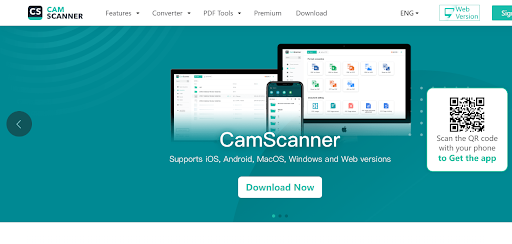 It has an extensive collection of features to help you edit and manage PDFs.  You can merge PDF pages, convert PDF to Word, reorder PDF pages, password-protect PDF files, e-sign PDF files, and delete pages from PDF files. 
You could convert scanned documents to Word or Text documents if you'd like to collaborate with other people or make edits.
Price: $10- $40/month
DocuSign's chrome extension allows you to e-sign documents and collects sign e-signatures from anyone-clients, customers, investors, employees, etc. It has a notification feature that alerts you when your recipient opens the file and signs it.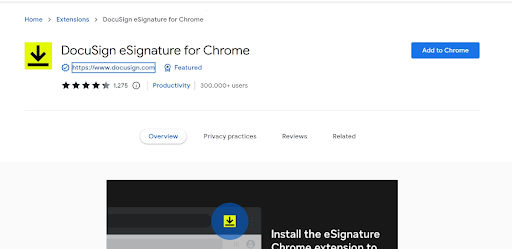 DocuSign is primarily known for collecting e-signatures, but you can use it for a lot more. As a lawyer, you can draft offer letters, contracts, and invoices on DocuSign. You can also use it to make changes to a contract's terms or conditions in response to new developments.
Another upside of using Docusign is that you don't have to draft files from scratch for each client; you can create a reusable template for different situations and simply change the client's name and address.
It's a comprehensive library that helps you access millions of journal articles and resources for your legal research for free when you install its Chrome extension. 

You could also create a workflow for your practice with Lean Library so that users can access resources when working on a case. 
The Lean Library Chrome extension is free to download, install, and use for research, but it only grants you legal access to free-to-read copies. So, you may be unable to download or access some resources offline.
Access and organize thousands of cases with the legal files case management software. It's a flexible workspace specifically built for lawyers to help you conduct legal research, collaborate with other lawyers, manage cases and create legal documents.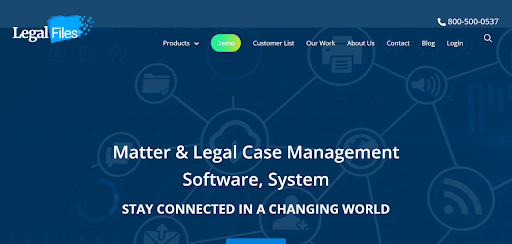 The legal files software has different products tailored to different users such as insurance companies, government offices, private law firms, private investigators, and law students.
You can also track claims, create contract templates, and agreement policies for businesses with legal files. It also has a legal system calendar that allows you to monitor case deadlines.
Legal Files tailors its plans and pricing to your specific requirements, so you'll need to contact its sales team for a price quote.
Google Scholar is a free and customizable database of useful and insightful publications such as case laws and case law opinions. You can read and add as many federal and state case law opinions to your library on Google Scholar.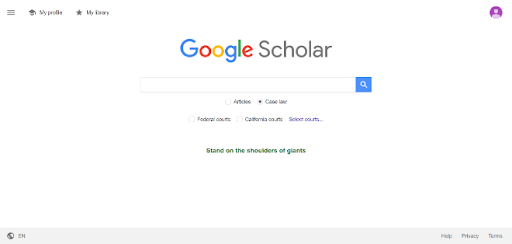 Personalize your Google Scholar search by selecting federal or state case law opinions. There are also subcategories under federal and state courts if you'd like to further customize your results.
When using Google Scholar, you can import citations and filter search results by date. You may be lucky enough to see enough results for your keyword, but if not, you can broaden your search results by refining your search keyword. 
You can also create alerts for your search terms, so you'll get notified when there's an update on a case.
Google Scholar has a case treatment feature that shows how many people have cited a specific case. This helps you research related cases easily without overwhelming you with results on the search page.
Conclusion
You can significantly increase your productivity as a lawyer by using the right chrome extensions. But installing too many chrome extensions can be counterproductive. 
What you need is a platform that combines all the features you need in one location and that's Formplus. Sign up to formplus to seamlessly draft contracts, securely store your case files, collect signatures for agreements, and collaborate on cases with your team or clients.