In a bid to foster contractual relationships between two or more parties, you may need to present a disclosure form as dictated by the type of agreement. A disclosure form lays all the facts, both positive and negative on the table; making it possible for all concerned parties to make informed decisions in the light of agreement. 
In this article, we will discuss different types of disclosure forms, their uses, and also show you how to create one using Formplus. Disclosure forms are very important because they highlight all the important information you should know before signing an agreement. 
What is a Disclosure Form? 
A disclosure form is a formal document that contains all the terms, conditions, assets, risks, and liabilities associated with a specific contract or agreement. It is also known as a disclosure statement and it clearly outlines all the rules, penalties, and applicable fees, and other important information that are necessary for informed decision making. 
Disclosure statements play crucial roles in the forging of multiple types of formal agreements including real estate and health. Using this form helps you to limit and/or prevent any misunderstanding that can result from inadequate information in your contract.
Disclosure vs Non Disclosure Forms 
Non-disclosure and disclosure forms play important roles in contractual agreements. A non-disclosure form is a formal agreement between two or parties that prevents them from sharing sensitive information about the contract. Sometimes, it is called a confidentiality form. 
A disclosure form, on the other hand, outlines all the information – terms and conditions, of the agreement so that all the parties involved can make informed decisions. It helps stakeholders to understand all the sides that there is to a contract before going ahead with it. 
Disclosure and non-disclosure forms often go hand in hand. After revealing sensitive and important information about an agreement using a disclosure form, you can hold stakeholders to the highest degree of confidentiality by asking them to fill a non-disclosure form.
Sometimes, disclosure and non-disclosure agreements are merged into 1 document. Here, all the information concerning the agreement is listed and then, confidentiality clauses are included to prevent stakeholders from sharing the information with the public.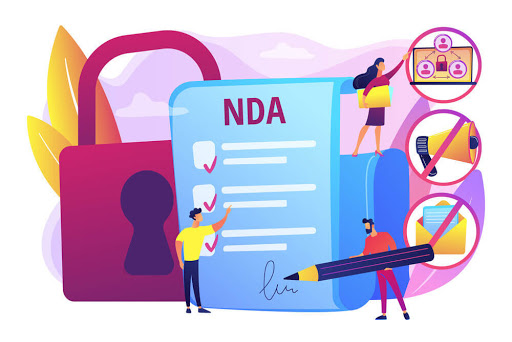 Types of Disclosure Form 
Health Disclosure Form
A health disclosure form is one that authorizes a healthcare organization such as hospitals and clinics, to divulge all the information about a patient's medical records to another body or entity. Health disclosure typically happens when the healthcare practitioner needs to protect the patient and other people around him or her. 
For example, if a patient is diagnosed with Covid-19, the healthcare provider would have to inform other people so that they can protect themselves from contracting the disease. In this case, your Covid-19 results might be disclosed to the management bodies of your religious house, school, or the organization where you're employed. 
A health disclosure form can also be used before patients have to undergo certain delicate medical procedures. In this case, the health practitioner outlines all the necessary information about the treatment including possible side effects and complications in the disclosure form. 
Pros of a Hospital Disclosure Form
It builds trust between the patient and the health practitioner. 
It empowers the patient to make informed medical decisions. 
Con of Hospital Disclosure Form
Medical disclosure may expose the patient to the stigma of the public. 
Property Disclosure Form
A property disclosure form is a type of disclosure form that lists all the defects of a building that is up for sale. This form helps buyers to avoid the liability that comes with purchasing a defective property without forehand knowledge. 
Many states in the U.S legally require sellers to provide property disclosure forms or statements before the completion of a home purchasing deal with a client. Failure to do this often attracts a penalty as stipulated by the leasing laws in the state. 
Property disclosure is limited to defects that the seller is aware of before putting the property up for sale. This means that sellers do not have to investigate to uncover any hidden defects or problems that the property can have. 
A property disclosure form does not exempt the buyer from examining the property before purchasing or leasing it. As a buyer, you should always arrange for a home inspection to see the property for yourself and carry out your investigation. 
Another thing you should know is that different property types have different disclosure requirements. Also, each state has its own form with questions for the seller to answer regarding defects, major repairs, or other issues that might affect the value of the home. 
Information that may be listed in a disclosure form includes death due to violent crime on the property, neighborhood nuisances like noise or odors, hazards, water damage, and home repairs. 
Pros of a Property Disclosure Form 
It helps you to determine a reasonable price for a property. 
A property disclosure form prevents undervaluing or overvaluing of a property. 
It informs the buyer of existing property defects. 
It protects sellers from liability issues. 
Con of a Property Disclosure Form
It can result in extended time-lags for the purchase of a property.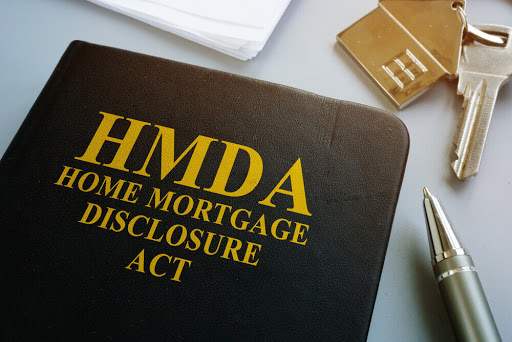 Seller Disclosure Form
This is closely related to the property disclosure form that we discussed earlier. A seller disclosure form or statement is a simple document where the seller clearly acknowledges any existing defaults or damages to the property before a buyer purchases it. 
In states like New Mexico, seller disclosure forms are compulsory and failure to provide accurate information about property damages within the seller's knowledge attracts liability. Seller disclosure forms do not take the place of any physical examinations that should be done by the buyer before purchasing a property. 
Nearly every state in the U.S provides a standard seller disclosure form for homeowners to fill before placing their properties for sale or rent. However, these documents are not generic; that is, they may differ from state to state so be sure to obtain the one that applies to your location. 
Pros of Seller Disclosure Form 
It limits any disagreements that can result from misinformation on the state of the property being sold. 
It protects both the buyer and the seller from future liabilities. 
Con of Seller Disclosure Form 
It can discourage the buyer from purchasing a property. 
Agency Disclosure Form
An agency disclosure form is used by real-estate companies to provide information to the buyer about property brokers. Typically, property brokers or agents facilitate real-estate transactions between the buyer and the seller and they receive compensation for this. 
In an agency disclosure form, the real-estate company provides more details on the property broker; that is, whether he or she is solely listed as their broker. With this information, the buyer can be sure of where the loyalty of the real-estate agent lies. 
The dictionary of Real Estate terms defines agency disclosure as a written explanation, to be signed by a prospective buyer or seller that outlines the role that the broker played in the real estate transaction. It explains whether the broker is a single agent or an agent of the seller's broker. 
Financial Disclosure
A financial disclosure form is a document that contains all the terms and conditions of a financial transaction. In lending contexts, this document is typically presented by a lender to a potential borrower and it contains information about the interest rate, the length of the loan, and any applicable fees. 
A financial disclosure form is also a simple document that accounts for an individual's financial history including records of income, assets, debts, and expenses. This document is usually presented in court during legal separation or divorce cases and it contains all sources of income, estimated monthly expenses, a listing of all assets and debts, personal property, and jointly-owned assets. 
Pros of a Financial Disclosure Form
It ensures transparency. 
In divorce cases involving finance and assets, the court can determine how these assets should be shared — and if they should be shared at all. 
Cons of a Financial Disclosure Form
It can lead to bias. 
Financial disclosure can be uncomfortable because it involves revealing private information.
Features of a Disclosure Form 
The features of a disclosure differ depending on the context where it is being used. For instance, the structure of a property disclosure form might differ greatly from what you'd observe in a medical or hospital disclosure form. 
In this article, we'd look at some of the features of a property disclosure form. 
A disclosure form or disclosure statement outlines key features of the agreement; that is, lease. 
It highlights all the financial implications of the lease agreement. You'd find detailed information about the rent and rent review period. 
A property disclosure form lists the tenant's requirements about the overall maintenance of the property. It also contains anything the landlord has agreed to provide for the premises. 
If there are any special agreements between the landlord and the landlord concerning the lease of the property, it should be stated in the disclosure form. 
A disclosure form is always written in simple and non-technical language. This ensures that it is easy to understand. 
It clearly communicates the obligations, commitments, and rights of the parties. 
Top Disclosure Form Template on Formplus  
How to Create an Online Disclosure Form with Formplus
Want to create and administer a disclosure form for your business without any stress? Follow these step-by-step instructions to help you get started on building your disclosure form from scratch using Formplus. 
Next, click on the "create new form" button located right in your dashboard. This will take you to the drag-and-drop form builder. 
Just as the name suggests, the Formplus builder is where you build your online disclosure form. The builder is easy to use and it has a drag-and-drop feature that allows you to add preferred fields to your form seamlessly. 
Located at the left side of the builder is a form fields section consisting of drop-down options. Add the fields you want to your disclosure form by clicking on them or using the drag-and-drop feature.
You can edit each form field by simply clicking on the pencil corner located at the right corner of each field. Once you do this, you can add different information to each field. 
Save your form to automatically access the builder's customization section. Use preferred customization options to change your form's outlook and make it more attractive and professional. 
Share your disclosure form with the required parties using one or more of our form sharing options available. 
Page attention to the form analytics dashboard to see your form's data collection insights 
Conclusion 
Using disclosure form in specific contexts can help you avoid any contract breaches that can result from information sharing. In this sense, a disclosure form empowers you to make informed decisions because all the facts have already been laid bare. 
While a disclosure form is typically used in complex contracts and agreements, it is quite easy to draw up one; especially with all the information, we've shared in this article. To save time, you can use Formplus to create a simple disclosure form or make use of any of the numerous form templates we have provided.