What is an Assessment? 
An assessment is a systematic process for measuring an individual's abilities based on empirical data. When you assess a person, you simply match their skills, behaviors against certain parameters, to give you a fair sense of their strengths and weaknesses. 
Assessments can be standardized or fluid, depending on the context. For example, formative assessments happen throughout the learning process and provide real-time feedback. On the other hand, summative assessments compare what a person knows to the expected level of knowledge required for a specific context. 
What is an Evaluation?
An evaluation is one step further from traditional assessments. The Canadian Evaluation Society describes it as the systematic assessment of design, implementation, or results of an initiative for learning or decision-making. For example, when you evaluate a program, you critically analyze its different outcomes and characteristics, to help you measure its success. 
An evaluation aims to make an objective judgment on the value, quality, or significance of a subject using a set of well-defined criteria. In this sense, evaluations are high-stakes and have a huge impact on the individuals involved. 
Differences between Assessment and Evaluation
Definitions
An assessment is a systematic method of measuring an individual's abilities while an evaluation is an objective judgment of the skills and values of a person using well-defined criteria. As we mentioned earlier, an evaluation is one step away from standardized testing. 
During an assessment, the instructor pays attention to the strengths and weaknesses of an individual, and it also aims to provide feedback that improves the indicator. On the other hand, an evaluation critically examines a subject and then assigns a grade or some other type of formal result based on how well they performed. 
Characteristics
A good evaluation process is valid, reliable, and practical. Validity means that the evaluation must measure the subject using well-defined criteria that are tailored to the subject. Reliability means that the process must be consistent while practicality suggests that every evaluation should be realistic and achievable within its context of usage.  
One of the most important characteristics of an assessment is it is an ongoing process. This means at various points in the learning process, the instructor uses different tools to measure the individual's abilities and level of knowledge. Also, assessments are collaborative, consistent, reliable, and tailored to a specific context. 
Types
Common types of assessments include formative assessments, summative assessments, and diagnostic assessments. A diagnostic assessment provides factual data to help you understand the level of a learner's knowledge and engage them accordingly. 
A formative assessment aims to provide ongoing feedback that improves both the individual and instructor throughout the learning process. Summative assessment happens at the of an instructional unit, and its results determine whether the learner unlocks the next milestone.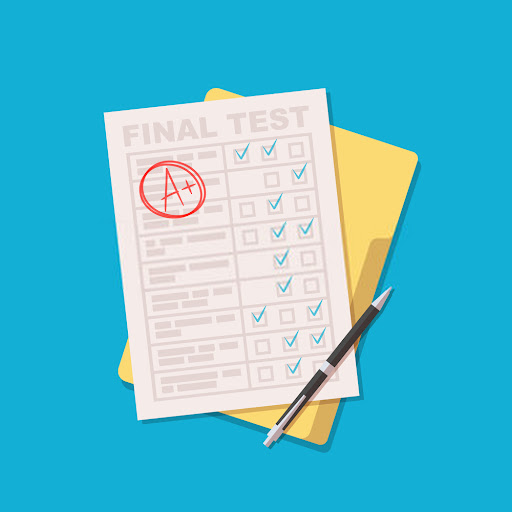 On the other hand, process evaluation, outcome evaluation, and impact evaluation are the most common types of evaluation used for objective judgment. A process evaluation helps you to answer questions related to the quality of an individual's knowledge. 
Outcome evaluation measures the long-term results of a program, and the extent to which it aligns with the original goals and objectives. While impact evaluation analyzes the immediate effects of a specific subject. 
Examples
A good example of an evaluation is peer-review. In education, a peer review is a process of validating the information contained in a research paper before the paper gets published. It is done by people who have the same level of knowledge and competencies as the researcher. 
An example of an assessment is the exit survey that the teacher uses to gauge students' level of knowledge at the end of a lesson. Outside of the classroom, a good example of an assessment is an appraisal document that contains information like your property's monetary worth.  
When to Use 
You should use an assessment when you want to gather relevant information about an individual's skills, strengths, and weaknesses. Also, if you want to provide feedback on an individual's progress and performance, then an assessment is your best bet. 
On the other hand, an evaluation is best-suited for contexts where one needs to make judgments about a program or an individual, to improve its effectiveness, and/or to inform programming decisions. Also, you should conduct an evaluation when you need empirical data to determine whether a person is qualified for the next phase in a learning process. 
Industry 
To a large extent, both assessments and evaluations are used in similar industries. Like evaluations, assessments are very popular in educational research and human resources. They are used during employee engagement surveys to gather feedback from workers on how to improve the workplace. 
Evaluations are also used in the accounting/finance industries to determine the viability of a business. For example, before an investor gives money to an organization, they conduct a company evaluation to know if the business can provide returns on time. 
Tools 
Different tools come in handy during assessments including concept maps, straw polls, surveys, questionnaires, and PowerPoint presentations.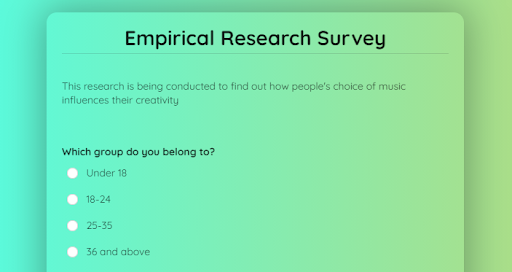 Meanwhile, common tools for evaluation include a rubric or some other standard grading criteria, focus groups, case studies, observation, and interviews. 
Uses 
Researchers use assessments to gather qualitative data while evaluation results in quantitative responses. Qualitative data is a type of data that is non-numerical in nature. In other words, it can be observed and recorded but it cannot be counted.
Quantitative data, as the name suggests, is data that can be quantified or assigned a specific numerical value. 
Advantages and Disadvantages of Assessments
One of the key advantages of assessments over evaluation is that assessments provide an opportunity for detailed and personalized feedback for the individual. It creates an opportunity for the instructor to suggest ways of improving on your weaknesses concerning the prevailing context. 
In terms of its disadvantages, assessments can affect the motivation of low-performing students, especially when their needs are not considered. Also, assessments are time-consuming and also require considerable investment in resources.  
Advantages and Disadvantages of Evaluations 
An evaluation helps you to match the resources and outcomes of a project. In this sense, it's a great way to measure returns on investments, and determine whether an endeavor is yielding the greatest benefit for stakeholders. 
While assessments are spontaneous and flexible, evaluations are strict and artificial to an extent. This can affect the performance of individuals during this process. Also, if there's an error in the grading parameters, it affects the quality of data resulting from an evaluation process. 
Assessment vs Evaluation in Survey Research 
In survey research, assessments help the researcher to gather feedback on the quality of the systematic investigation. At the same time, assessments help you to define and modify the research framework at different points in the process.
Evaluations provide useful data for measuring the impact and success of the research. It helps you to determine how much progress has been made in the systematic investigation and if any changes need to be effected along the way. 
Assessment vs Evaluation in Education 
In educational contexts, assessments provide valuable information about a student's knowledge, how much he has learned, the quality of this knowledge, and the different challenges faced during the learning process. Through assessments, teachers identify learning gaps and address them on time. 
Evaluation provides useful data for building the core of the educational curriculum and improving it from time to time. For the learners, it validates their knowledge and determines how they progress from one level to the next. Data from an evaluation is a great way to show how successful a program is. 
How to Use Formplus as an Assessment and Evaluation Tool 
Can Formplus work for assessments and evaluations? Absolutely! Let's find out how. 
With Formplus, you can create surveys, polls, quizzes, and questionnaires for different types of assessments and evaluations. You also enjoy access to our rich templates library where you'll find form samples for your needs. 
Follow this simple process to start creating forms for assessments and evaluations, whether at work or in the classroom. 
Step 1: Sign in to your Formplus account via the author page. If you don't have a Formplus account, you can create one in a few minutes—no credit cards required. 
Step 2: On your dashboard, click on the "create new form" button. If you want to use any of the templates, click "Templates" at the top of your dashboard. 
Step 3: Now you're in the form builder. To add new fields to your work area, drag and drop field options from the builder's inputs section into your form. For example, if you want to add a rating scale question, click on "scales' ' in the inputs section, choose the "radio" option or any other type of scale and you'd have it in your form. 
Step 4: After adding the fields you want, use the "edit" icon to add your questions, and answer options. You can also tweak the settings of the fields to make them "hidden" or "read-only". 
Step 5: When you're done, save all the changes. Once you do this, you'd get into the form customization section. 
Step 6: Use your preferred customization features to upgrade the look and feel of your questionnaire. Here, you can create custom themes, change the form font and add background images; all without CSS. 
Step 7: After customizing the form, go to the "Share" section and choose how you'd like to share your assessment or evaluation survey with respondents. You can simply send out the form link or you can share it via email invitations or using a QR code. 
Step 8: In the form analytics dashboard, you can monitor important metrics like the total number of form submissions, form views, and other interactions. 
Why Use Formplus for Assessments and Evaluations 
1. Collect Data in Offline Mode 
In places without internet access, Formplus allows you to conduct assessments and evaluations using offline forms. This means you can collect responses from participants with poor connections without interrupting the assessment or evaluation process. 
When the internet connection is restored, Formplus automatically uploads all offline responses to its secure servers. 
2. Create Surveys with Multiple Form Field
Formplus gives you access to more than 30 form fields which helps you to collect data in different formats. To add a field to your form, simply drag it from the inputs section into the builder's work area. You can modify form fields to suit your preferences. 
3. Share Assessment and Evaluation Surveys as Private Forms 
Private or restricted forms are most applicable in situations where you wish to limit access to your credit application form. This means that form respondents would need to sign in to your Formplus shared account before they can view and fill out your form. 
Formplus allows you to restrict access to your form by making it private. As the name suggests, private forms can be shared with your team members and other collaborators privately; once these persons are added to your Formplus account.
4. Create Uniquely Customized Forms 
In the form customization section of the Formplus builder, you can change the appearance of your form to match your preferences. The best part is that you don't need any knowledge of CSS to pull this off. 
Some things you can do in form customization include changing the background image of your form, adding your organization's logo, creating a custom form theme, and the like. 
Ready to start creating your own evaluation and assessment forms? Sign up and use formplus for free. No credit cards or trials required.