From end-of-term examinations to teacher-designed quizzes, summative assessment is one of the most effective ways to grade a student's performance. It typically involves assessing students' knowledge of the course material using specific criteria. 
Summative assessment requires a considerable investment of time, both from students and instructors. In this article, we will discuss the major characteristics of summative assessment and show you how to conduct a summative assessment with Formplus. 
What is a Summative Assessment? 
Summative assessment is a type of course evaluation that happens at the end of a training or program. It is the process of assessing the student's knowledge, proficiency, and performance by comparing what they know with what they should have learned.
Unlike formative assessment which evaluates the student as he or she engages in the learning process, summative assessment is all about measuring outcomes using predefined standards or benchmarks. Summative evaluation only directly monitors the student's ability but does not pay attention to how the student uses knowledge to solve practical problems. 
One of the most common examples of summative assessment is the end-of-semester college examinations. For these examinations, the college professors select questions that touch on different topics in the course curriculum. Students are asked to respond to these questions within a specific period of time. 
The structure of summative assessment makes it difficult for the instructor to provide one-on-one feedback on the student's performance. Summative assessment methods are high stakes which means they have a high point value. The results are usually defining; for instance, it can determine whether a student passes the course, gets a promotion, or secures an admission. 
Characteristics of Summative Assessment 
Summative assessment measures a student's competence in a specific subject matter in line with the learning goals and objectives of the course or training. For instance, a science course will use experiments and other practical tests to evaluate a student's knowledge at the end of the course.
Summative evaluation is a standardized method of knowledge-based assessments. It has well-defined processes that reveal the student's competence in a field. These processes produce accurate and consistent results when they are used in similar contexts.
Summative evaluation has a flexible process that is practical and scalable. It is well-aligned and this makes it easy for the instructor to implement it as part of training.
Summative assessment respects clear teaching and learning boundaries. Before the instructor implements any summative assessment methods in the classroom, he/she must obtain informed consent from the students.
Since the key element of summative assessment is to evaluate what someone has learned up to that point in time, it always ends in having a concise summary of the outcomes of the assessment. This allows the teacher to compare the student's current performance with past performances, external standards, and other learners.
Summative evaluation prompts students to exhibit skills and demonstrate knowledge in different ways.
Other things you should have in mind when it comes to summative assessment are: 
It takes place at the end of a defined learning period such as a training or program.
It is limited to the information that was shared during the course or training. Summative assessment does not test students on what they have not been taught.
Summative assessment aligns with the learning goals and objectives of the course.
Summative assessment certifies a student's competence in a specific subject matter.
It is used for one clearly identified purpose.
Examples of Summative Assessment 
A final examination or assessment is one of the most common methods of classroom evaluation. Examinations have a simple framework—the teacher curates relevant questions and the students respond to these questions within a timeframe.
Instructors conduct examinations as some sort of final knowledge review of the program. Examinations test the student's knowledge of the subject matter and they produce quantitative results that help you to grade your students and know how well they have performed. 

To eliminate the workload that comes with paper assessment, you conduct the evaluation via an online test platform, examination software, or create a quiz on Formplus. The examination questions can be close-ended, open-ended, or a mixture of both; depending on the type of data you want to gather in the end. 
These are mini-examinations that happen at the end of a topic or section of a training. They are used to determine how well a student understands key chapter concepts and help them prepare for the final examination at the end of the course. Quizzes, midterm assessments, and practice tests are common examples of chapter tests.
Standardized Admission Tests
These tests qualify candidates for a specific program; for instance, IELTS and TOEFL are standardized English proficiency exams that demonstrate a candidate's competency in the use of the language. These tests are organized on a large scale and they make use of explicit scoring criteria for grading.
Create Computer Based Tests for free with Formplus. Get started now
Instead of an end-of-term examination, ask students to build a creative portfolio. A creative portfolio showcases the student's creativity, knowledge of the coursework, and how they have uniquely applied that knowledge.
Depending on the learning areas, a student's portfolio can include images, infographics, and small to medium-length texts like essays or one-pagers. As the learners build their portfolios, they also have the opportunity to reflect on how much they have learned. 
Add the file upload field to your Formplus form to receive portfolio submissions from your students. Students can submit files of any type and size including images, multiple document formats, and spreadsheets, in the file upload field. 
Oral summative assessments are used to get real-time and spontaneous responses from learners at the end of a course. The instructor can embrace structured, semi-structured, or unstructured interview methods to grade the students and evaluate their overall performance. Students may also partake in oral classroom presentations.
The type of interview method you choose determines the kinds of questions you will ask during the process. A structured interview follows a defined conversational sequence that dictates its questions and structure. 
Semi-structured and unstructured interviews embrace flexibility. In a semi-structured interview, the instructor can veer off the conversational sequence and ask spontaneous questions. Unstructured interviews do not follow a defined conversational sequence—the instructor can ask questions as they come, within the course's context. 
Hands-on Performance Tasks
These simple and creative tasks allow students to put their knowledge to work. Hands-on performance tasks are practical, and straightforward and help the instructor to assess the students' abilities directly.
The instructor can ask students to solve a jigsaw puzzle and as they do this, she observes how they put a specific skill to work in the tasks. If you want to assess your students' counting and pattern skills, you may observe how they play around with colored bricks or cotton balls. 
Getting students to execute tasks within small groups is a great way to test their knowledge. After a training on teamwork and conflict resolution, for instance, you should group the students, assign a task and watch how they create frameworks and solve a specific problem.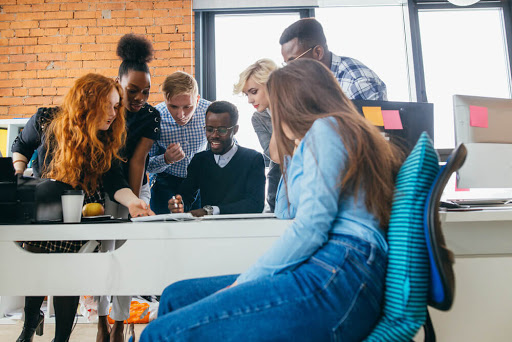 Book reports are creative summaries that demonstrate a student's literary skills. These reports show how students highlight the main points of a book using the reading and analytical skills discussed in the training or program.
Students do not have to submit their summaries using paper forms. Create a Formplus online submission form and send out a prefilled link to everyone. This way, you can receive and organize submissions without worrying about too much paper. 
Formal essays allow students to demonstrate their level of knowledge about a subject matter. Essay writing is a useful skill that communicates one's idea and understanding of a concept. Ask your students to write essays on the core topics and themes discussed in class.
Students can explain a concept, argue for or against a subject matter or simply narrate their learning experience as descriptive prose. 
If you want to reduce the clutter that comes with stacking lots of papers, use Formplus to collect the essays. Ask learners to turn in their essays as file uploads in your online submission form or they can write the essays right in the form's long-text field. 
This is a common method of summative assessment used in early childhood education. The instructor incorporates 1 or more standard activities into the students' playtime and then observes how the learners engage in the activity.
Observing students' behaviors during playtime gives you a birds-eye view of how well they have assimilated knowledge from a previous lesson or class session. As you observe them, you need to make notes on any changes you notice. Write your observations down on a piece of paper or list them in a spreadsheet. 
The complete observer method and participant-as-observer method are the common types of observation used for summative evaluation. In the complete observer method, the teacher observes the students from a distance; removing the instructor from the participants' environment. 
The participant-by-observer method is what you'll find in many classrooms and learning contexts. The teacher already has a relationship with the students and she interacts with them as they demonstrate their knowledge. 
How to Use Formplus to Conduct Summative Assessment 
To conduct a summative assessment with Formplus, you need to use the Formplus builder to create and customize an online form. This online form should serve your unique needs in terms of what you want to achieve and the type of summative assessment method you plan to execute. 
Follow this step-by-step guide to create your online summative assessment form with Formplus. 
Visit www.formpl.us to log in to your Formplus account or to sign up for a free Formplus account. Once you sign up and confirm your email, you get automatic access to your Formplus dashboard.
Click on the 'create new form' button on your Formplus dashboard. This button is at the top-left side of your dashboard and it takes you to the form builder.
The Formplus builder has different sections including the customization and form sharing sections. On the far-left side of the builder, you will find the form fields section.
Drag and drop preferred form fields from the form fields section into your form. There are more than 30 form fields you can add to your form including text fields and advanced fields like date-time validation.
Edit each field by clicking on the small pencil icon beside each one. You can add questions, options and also make the fields read-only or required.
Click on the "save" icon to save all the changes you have made to the form.
By now, you will be in the builder's customization section. This is where you can tweak the look and feel of your form based on your unique needs and preferences.
You can choose a new theme for your form or create a custom theme. You can also change the form's background, add background images, modify the form font and font size or stylize the form using your custom CSS. 
Use the form-sharing options to share the form with your students. You can copy the form link and share or send out prefilled links via email invitations.
Formplus has different features that make data collection seamless for you including unlimited file uploads, mobile-friendly forms, and prefilled forms. With the mobile-friendly feature, you can conduct summative assessments using your smartphone. You can also collect data the way you like using more than 30 available form fields. 
With our mobile-responsive feature, you can create an online form for summative assessments using your smartphone or other internet-enabled devices. Students can also complete surveys, and quizzes and make file submissions using their smartphones, without pinching in or zooming out of their screens.
Students can submit their creative portfolio in different file formats in your Formplus form and they do not have to bother about the file size. All file uploads are automatically saved to your preferred cloud storage including Google Drive, DropBox, and OneDrive.
Prefilled forms are easy to fill as your students do not need to repeat recurring information. Sending out prefilled forms allows you to retrieve existing data from your records and pre-populate form fields with these pieces of information.
You do not have to build your form from scratch; simply choose any of our ready-to-use templates. Formplus has more than 200 existing form templates that can be tweaked to suit your unique needs and preferences in the form builder.
Students can fill out and submit the online assessment form; even when they have poor or no internet access. All form responses are automatically updated on our servers or your preferred cloud storage system when the internet connectivity is restored.
You can export form responses and reports in multiple file formats like PDF and CSV. Formplus also allows you to directly export form data to Google sheets to help you collate results and share them with your team.
Advantages of Summative Assessment 
The summative assessment determines the effectiveness of a course and the teaching method. This is measured in terms of how well the student mirrors his knowledge in his or her responses to the questions.
It is a standard method of tracking a student's academic performance over a period of time.
Summative assessment is an important part of the formal grading system. The results from summative assessments are often used to determine whether a student moves from one academic level to the next.
It helps the instructor to identify and address learning gaps. Summative assessment reveals the student's weakness and this gives the teacher enough context and information to review their methods.
It boosts self-evaluation because the students reflect on their goals as they take part in summative assessments.
Summative assessment improves the teaching and learning environment. It helps the students and instructions to align their goals and achieve desired outcomes.
Disadvantages of Summative Assessment 
Measuring a student's performance against a standard benchmark can trigger demotivation and low self-esteem. This happens when the student's performance isn't up to par with the benchmark.
It does not provide an accurate reflection of the student's knowledge or learning.
Students can develop anxiety as they prepare for the single year that can make or mar their academic progress. Anxiety, fear, and nervousness affect the student's performance.
Conclusion
In this article, we have looked at the characteristics of effective summative assessments plus common examples you can adopt for student evaluation in the classroom. Summative assessment is best described as a diagnostic evaluation method used at the end of an instructional unit. 
Summative assessment is a great way to ensure that students have a full grasp of the different ideas discussed in a course or program. When combined with other methods of course evaluation like formative assessment, it creates a balanced evaluation of both progress and performance.