With the Covid-19 outbreak and global lockdown, many organizations have found it necessary to go 100% remote with their operations. For many businesses, this is a new terrain that is challenging and it may prove difficult to navigate it in the coming days.
While working remotely is not new and offers its unique perks, it can also get really demanding and dampen your collective productivity as a team. To help you adjust to the realities of working from home, we've put together a list of 20 remote working tools that will help you to work smarter at this time.
Collaboration
1. Slack
Think of Slack as a digital collaboration hub that allows you to create a virtual simulation of your office. Just as you have spaces for different teams in your office, you can create slack channels where different team tasks can be organised and effectively coordinated.
Slack allows you to keep track of workers' productivity without necessarily disrupting the flow of activities. For instance, you can easily set up interactive daily stand-up meetings or even have voice and video calls with your team members right in the Slack application.
Key Features
Instant Messaging
Team Collaboration
Voice and Video Calls Support
Screen Sharing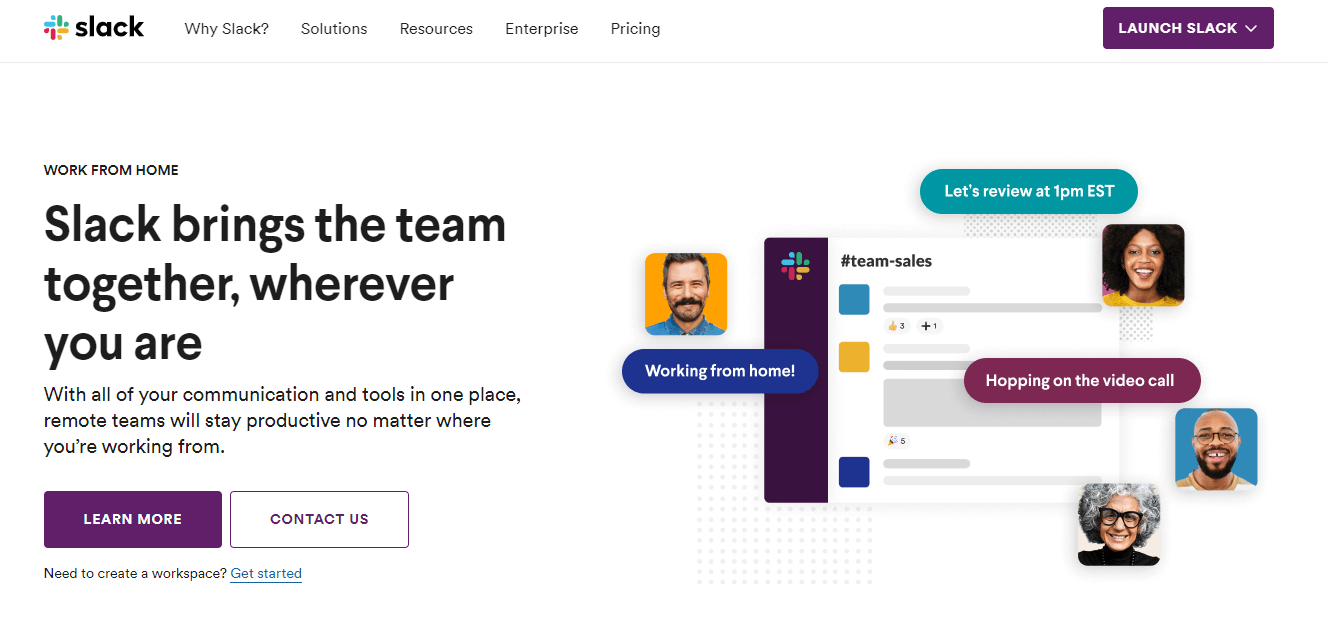 2. Mindmeister
Mindmeister makes brainstorming easy for your team members; regardless of where they are. This online mind mapping tool helps your team to generate, explore and visualize ideas together; thereby making sure that everyone plays a part in the brainstorming process.
Key Features
Collaborative Brainstorming
Multimedia Attachments
Cloud Storage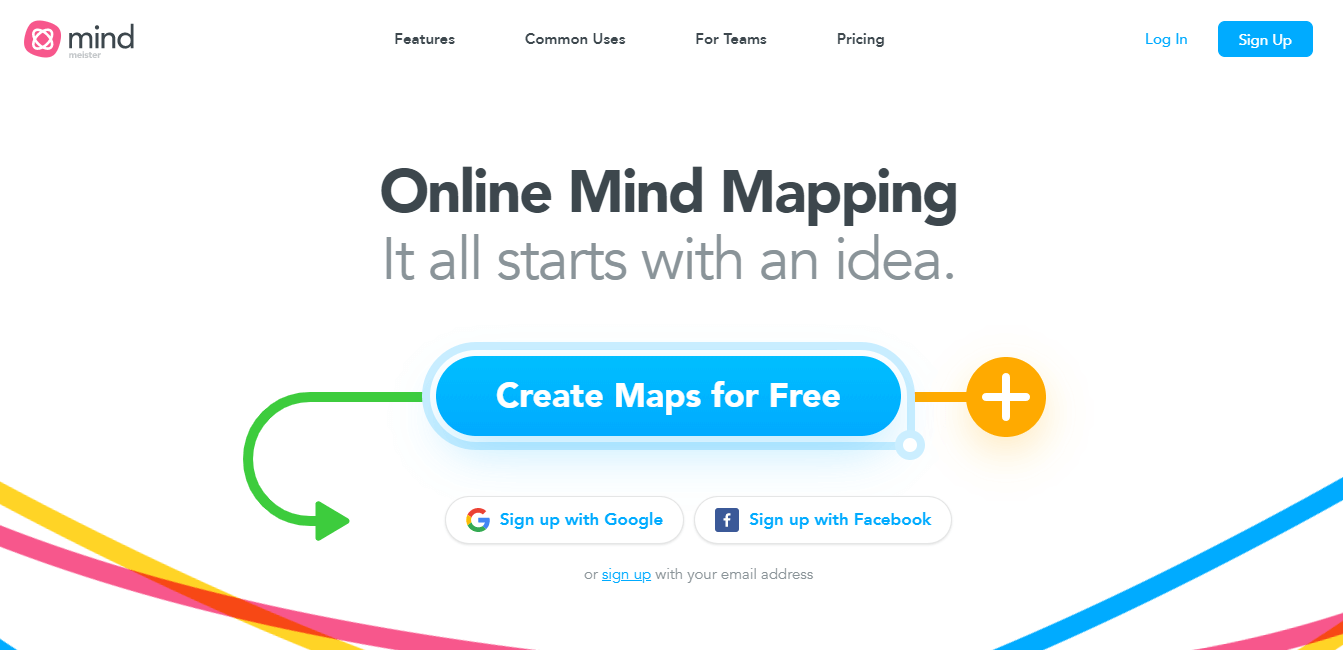 3. Pukkateam
What makes Pukkateam different is the fact that it helps you to recreate a visual office space for your team so that you can see everyone as they work from home. This helps your team to stay connected and improves real-time communication; just like in a physical office.
Interestingly, Pukkateam is integrated with Slack which makes it even easier for you to chat with your team. It also has a click-to-call option that allows you to instantly place a video call to another team member, without leaving the application.
Key Features
Slack Chat Integration
Real team presence
One-click video call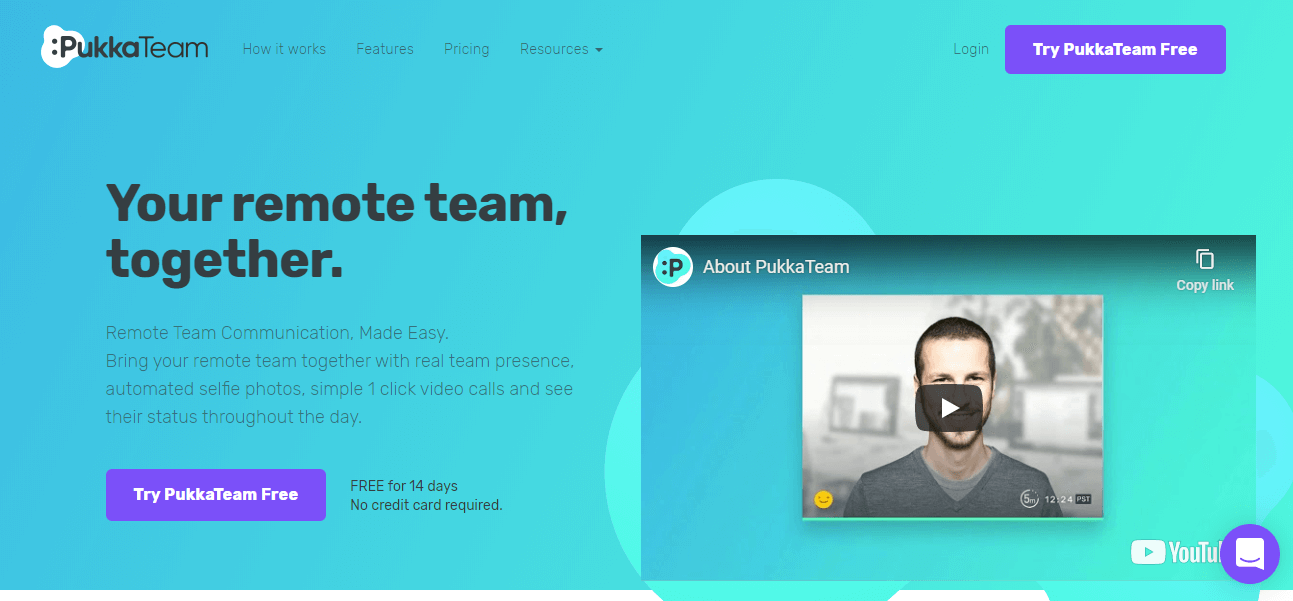 4. Google Docs
When you think of Google Docs, the first thing that comes to mind is cloud sharing - and rightly so too. Google Docs allows you and your team to seamlessly collaborate on documents at the same time; regardless of your different locations.
With Google Docs, sharing important documents with your team members is even easier plus you can control who views, edits and comments on these documents. All Google Docs documents are automatically saved in the cloud; including updates, so you do not need to worry about losing your files or pressing the "save" button.
Key Features
File Sharing
Cloud Storage
Collaboration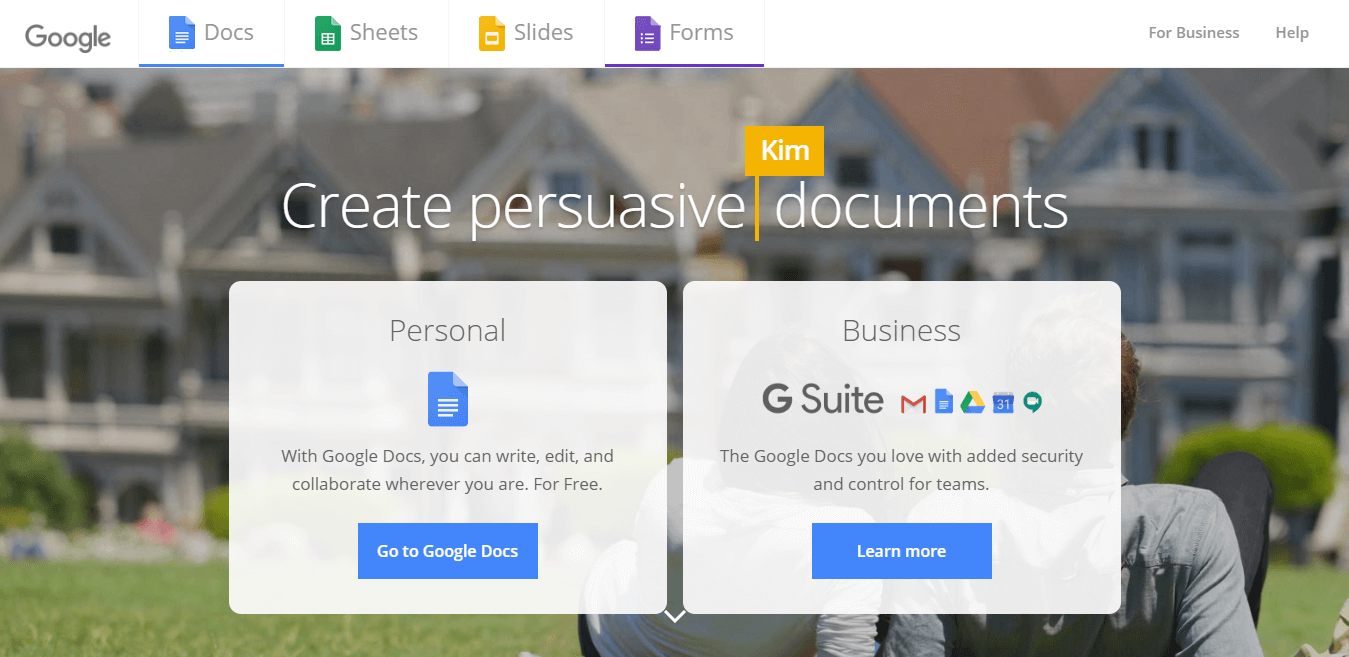 5. Dropbox
Dropbox makes it easy for everyone to stay in sync as you work remotely. With all your team's content on Dropbox, you can easily stay organized, collaborate with your colleagues, and share files, documents, images, videos plus folders, when needed.
Key Features
Cloud Storage System
Automated Backup System
File Sharing
Offline Access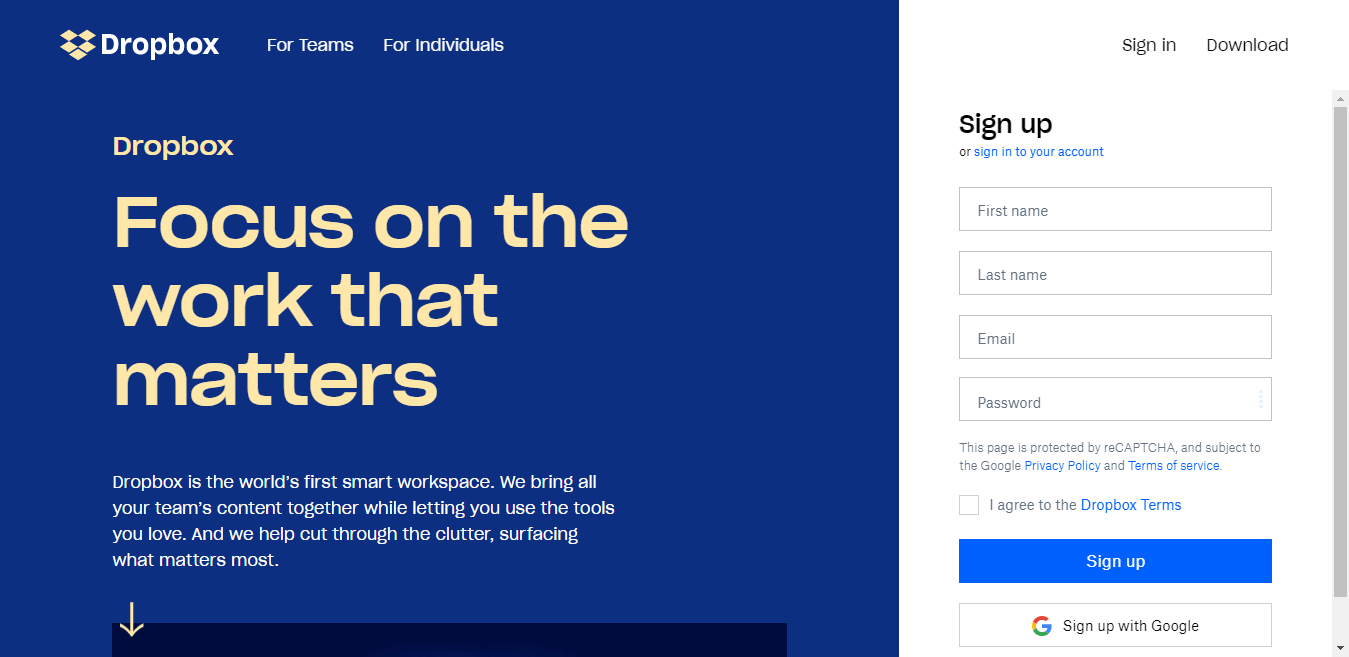 Workplace from Facebook effectively adapts social networking to its digital workspace to help your employees communicate better as they work from home. The Facebook Workplace allows you to communicate in real-time with your team via a host of Facebook features including News Feed, Trending Posts, Facebook Live and Search.
In addition, it has an analytics dashboard and even allows you to sync the tool with your organization's IT support system. You can create groups for each team, share files easily, receive notifications for Newsfeeds and even make video calls in the application.
Key Features
Video Conferencing Support
Automate everyday tasks
File Sharing
Chat Support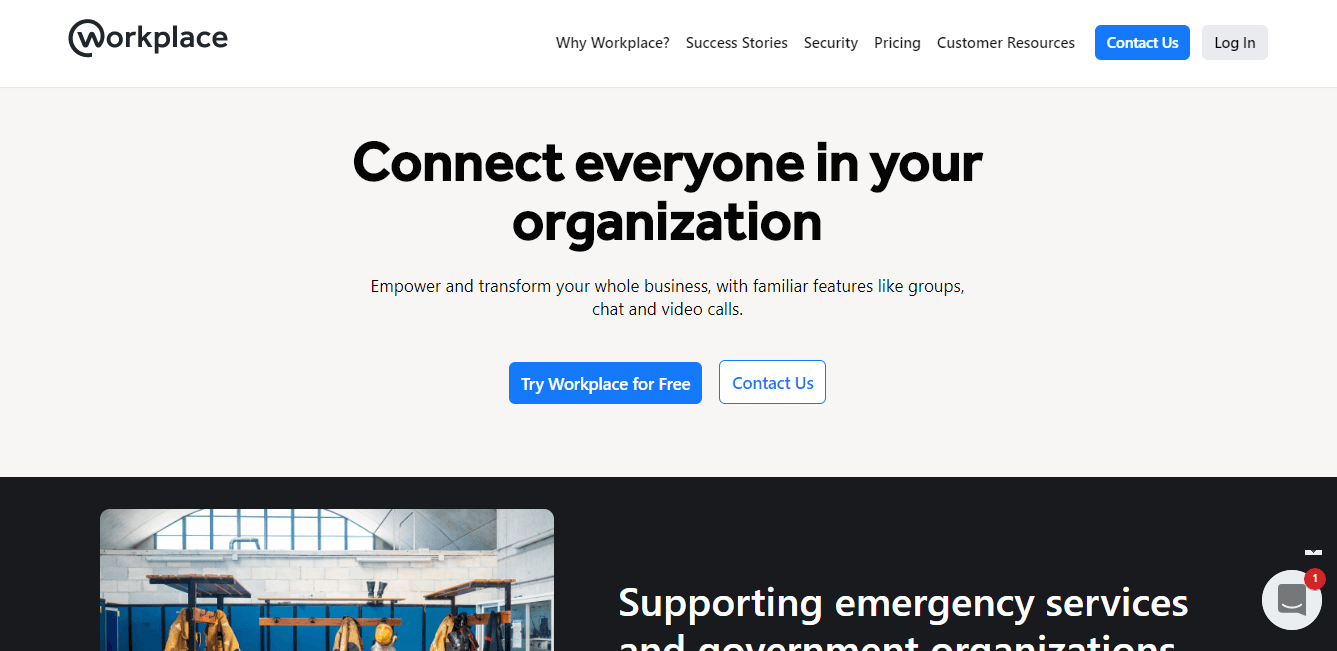 Productivity
7. Serene
While working remotely, it is easy for distractions to get in the way of focus and productivity. Serene is a remote working tool for productivity that helps you to eliminate different forms of distractions that can affect your work.
It has a website blocker and app blocker that prevents web pop-ups and notifications from showing up on your screen during work hours. You can also plan your day in the app, create a SMART to-do list and stay on daily tasks.
Key Features
App Blocker
Website Blocker
Day planner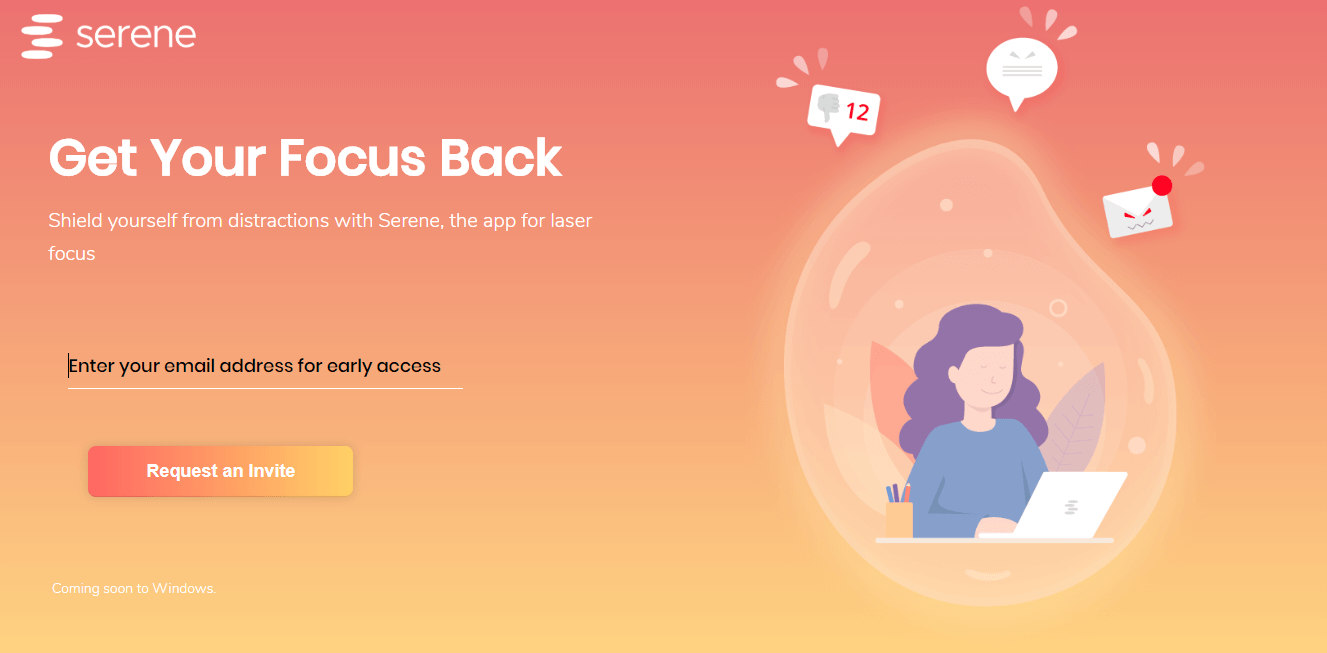 8. Zapier
This remote working tool helps you save time and achieve optimal productivity levels by integrating your basic virtual working processes. In other words, you can perform multiple operational functions in the Zapier application like uploading files to your Drive or scheduling meetings.
Key Features
Automated Workflow System
App Synchronization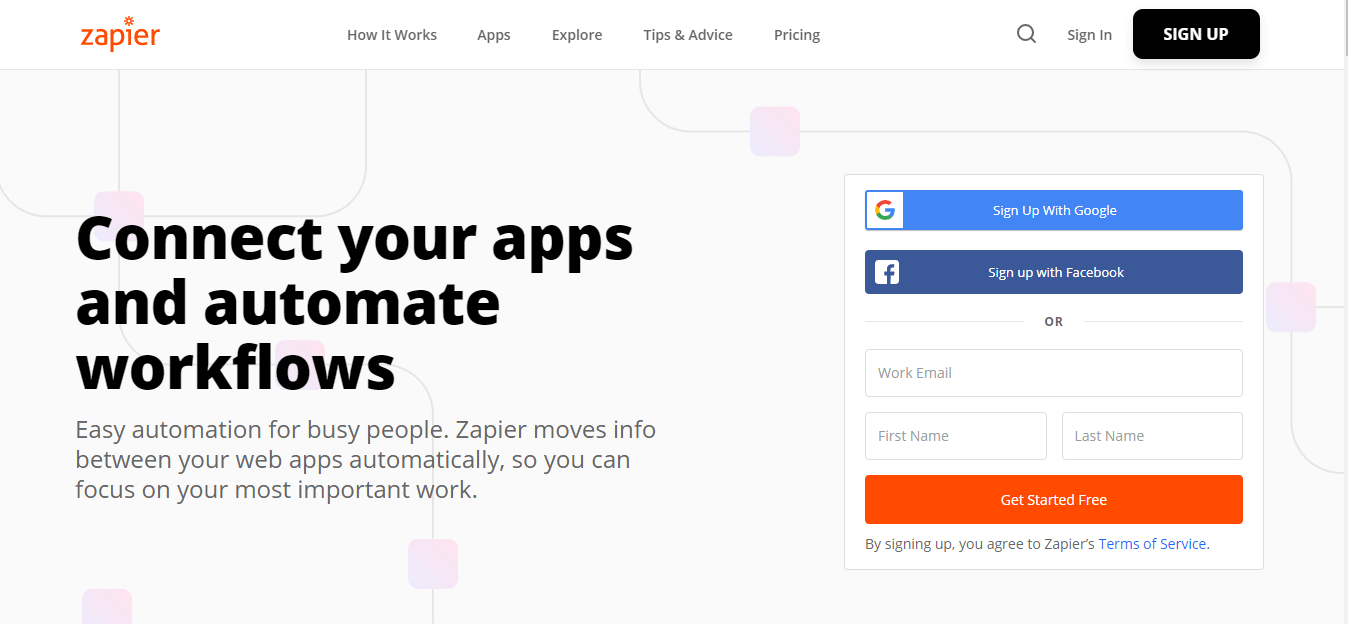 9. Spark
Spark helps you to maximize your productivity by preventing unnecessary email notifications and filtering out emails that are not of immediate importance. It works by organising your inbox and sifting out emails that can be attended to at a later time; that is after work hours.
Key Features
Smart Inbox
Team Emails
Email Scheduling Option
Reminders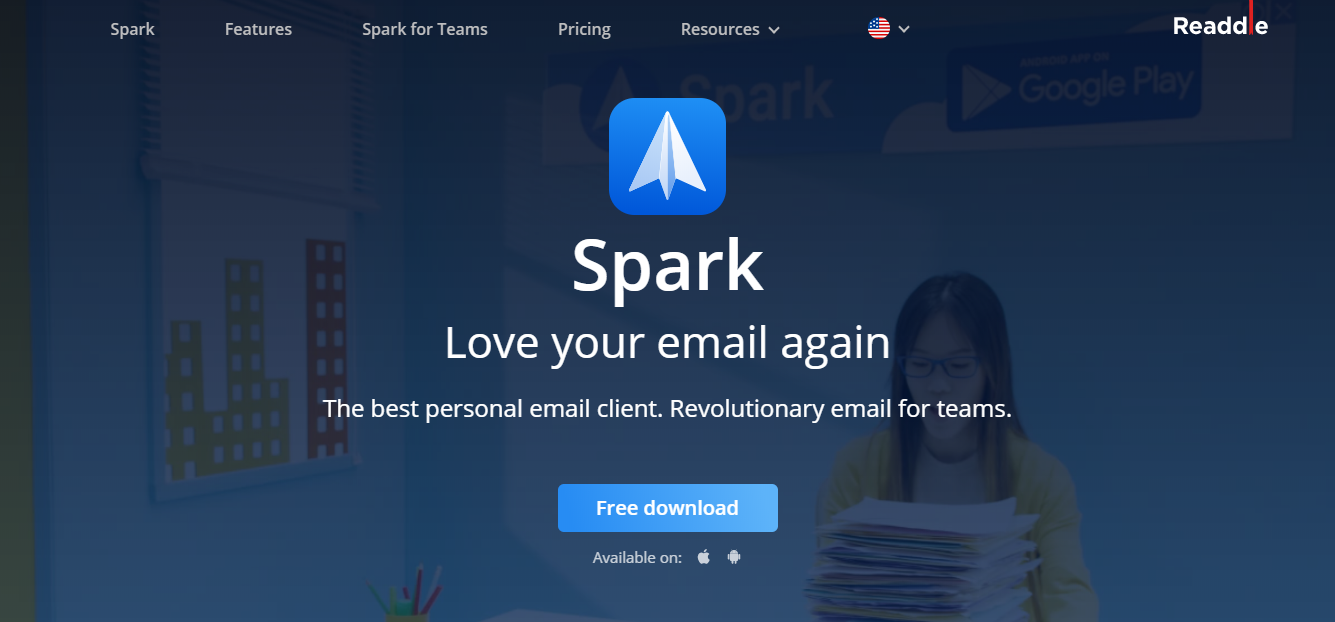 10. Float
With Float, you can optimize your remote team's performance and save up to 3 hours of work time, every week. Basically, this resource scheduling tool helps organizations to effectively assign team tasks, track progress and record milestones achieved; thereby optimizing your time and resources.
Float gives you a simple, visual presentation of what every member of your team is working on and when they are expected to deliver. It also allows you to reassign tasks and plan for multiple team activities at the same time; thereby achieving better team coordination.
Key Features
User-friendly Interface
Task Tracker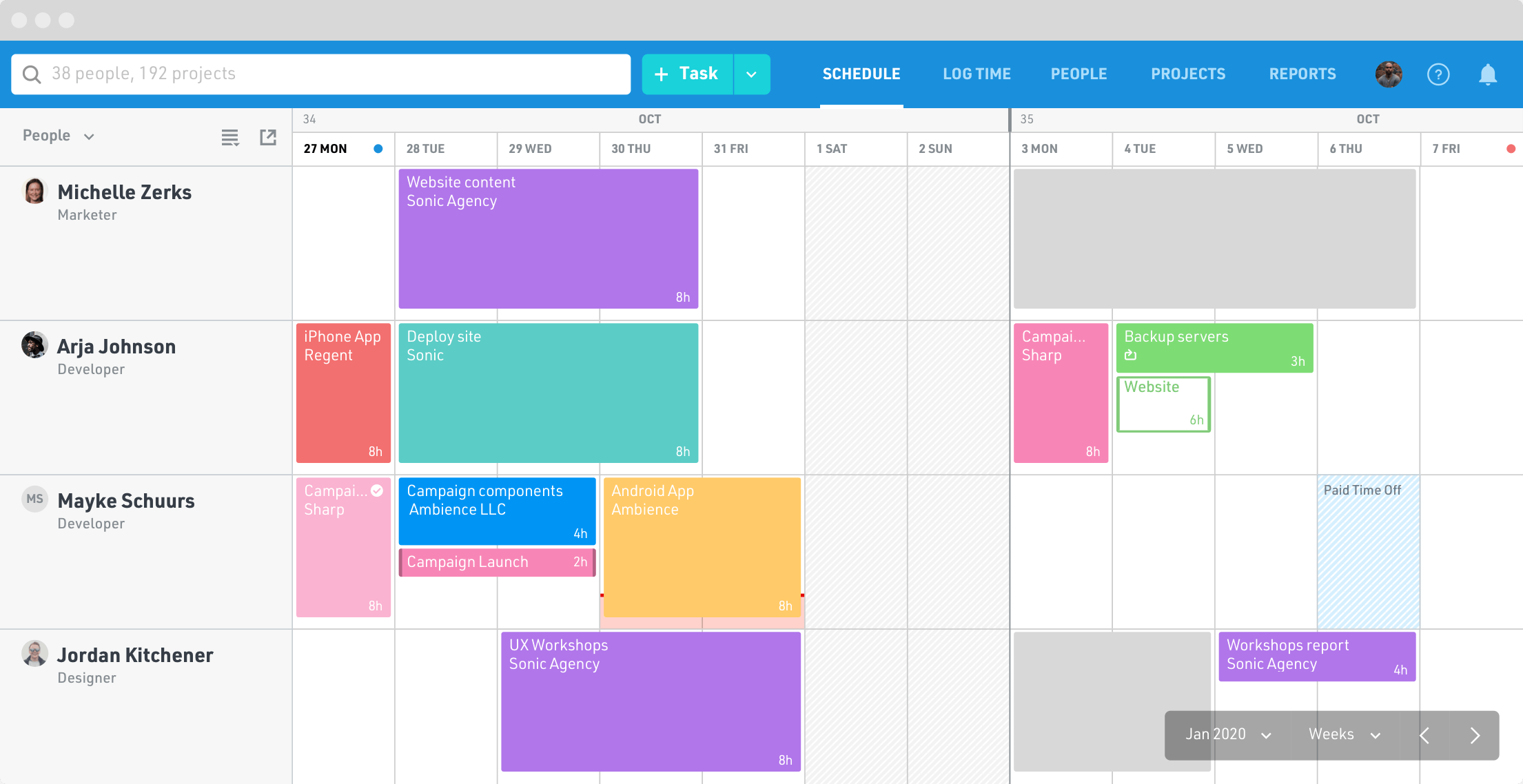 Data Collection
11. Formplus
At different times, you may need to collect data from your team members and clients, even as you work remotely. Since you cannot share physical forms, the best bet would be to make use of online forms and this is where Formplus comes in.
With Formplus forms, you can conveniently collect and organise large volumes of data, digitally. Whether you are a small, medium or large-scale business, Formplus helps to simplify your administrative processes so that you can save time and be more productive from home.
Key Features
Offline Forms
Drag-and-drop Form Builder
Teams and Collaboration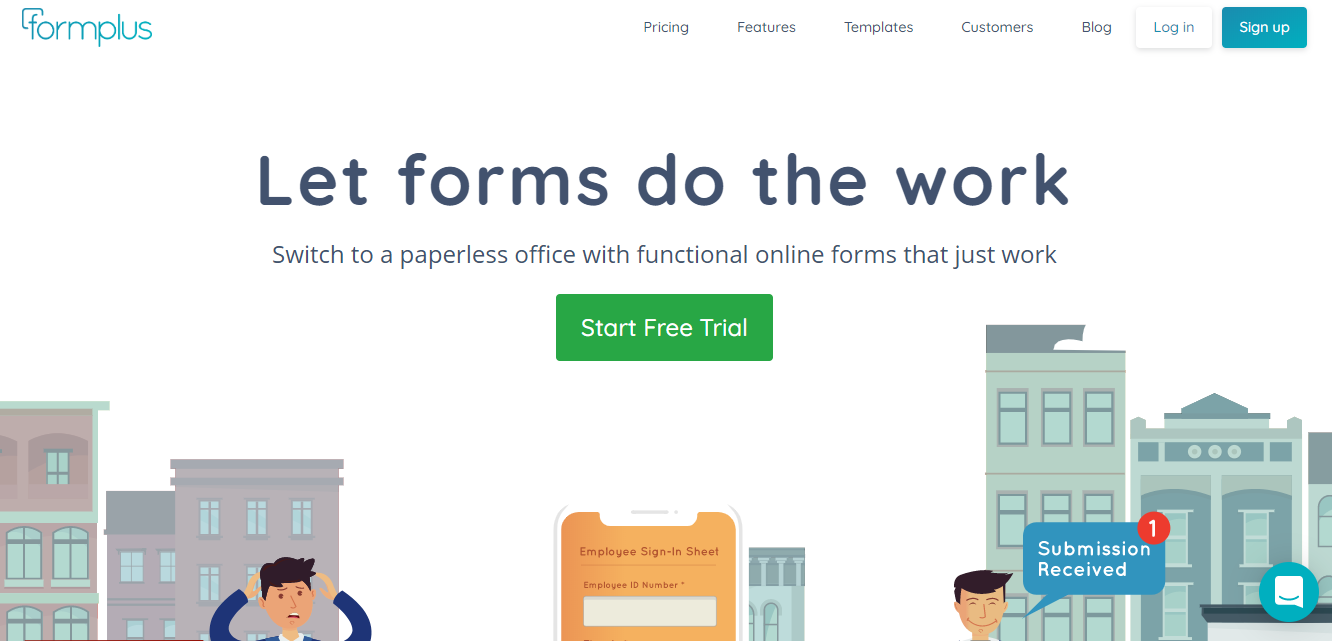 Communication
12. Zoom
In this age of virtual conferencing, it is even easier to stay connected with your team members using applications like Zoom. Zoom is a remote conferencing cloud platform that supports audio and video webinars, chats and other types of online meetings.
Zoom supports up to 100 participants on the free plan and about 1000 attendees on the Enterprise paid plan. With its flexible infrastructure, it is easy for your target audience to attend your event without even having the Zoom application on their devices.
Once you create and share the personalised link for your event, participants only have to click on the link to join the meeting; with or without the Zoom application. Zoom also offers multiple standout features including screen-sharing, easy content sharing plus your own personal meeting ID.
Key Features
File Sharing
Simplified Video Conferencing
Flexibility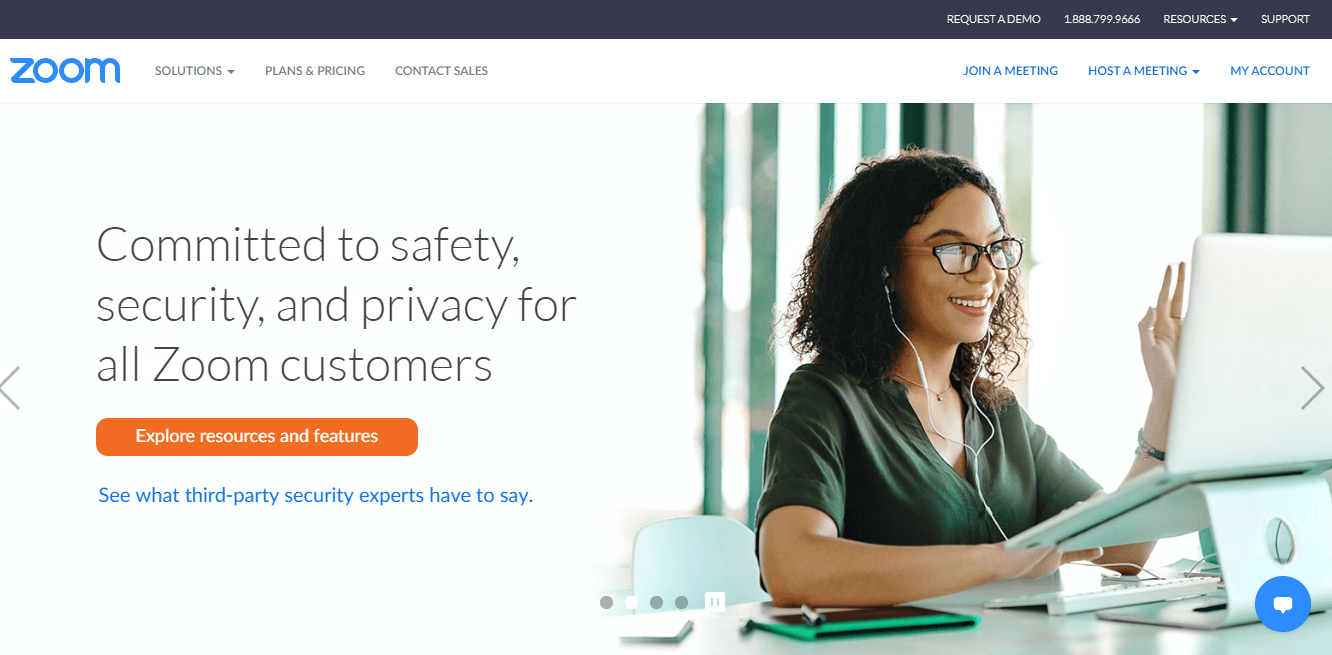 13. Join. Me
Join.Me is an online meeting tool that helps your remote team to stay connected. In this application, you can host audio and video conferences with team members and you can also activate the screen sharing option to help you collaborate with team members on projects.
Key Features
Live chat tool
Multiple Screen Sharing
Video Conferencing
Shared Mouse Control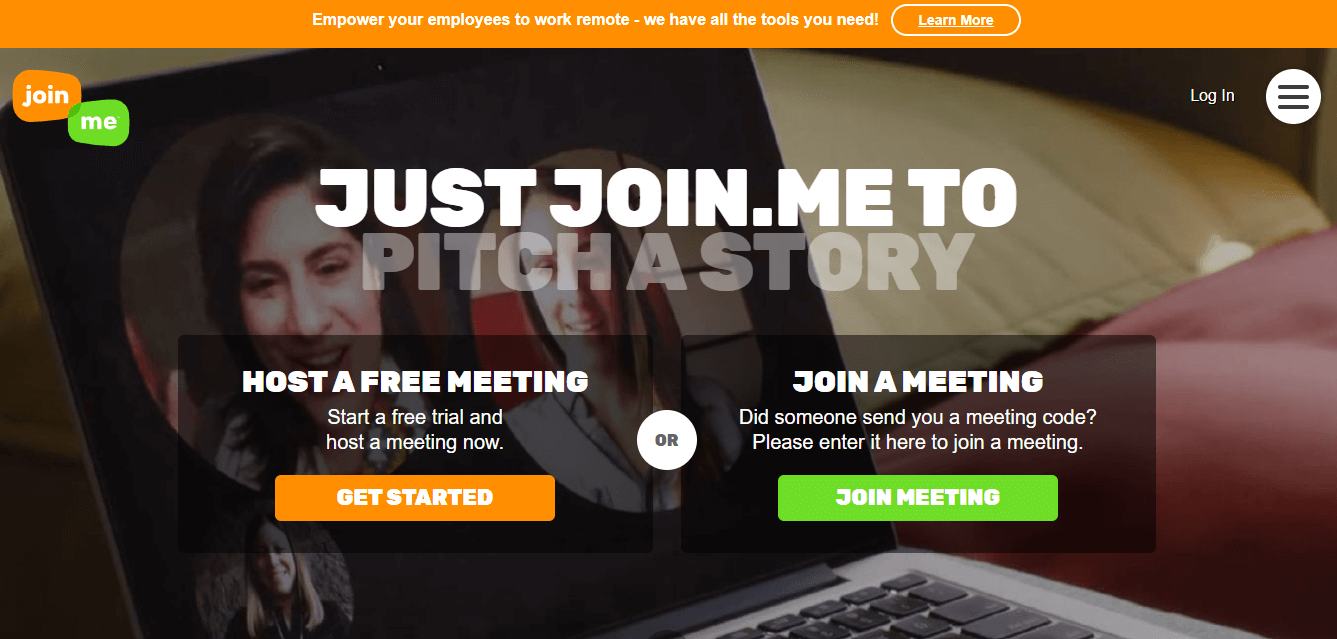 14. Skype
If you have been watching the news lately, you must have noticed an increased usage of the Skype remote conferencing platform for coordinated reports around the globe. However, Skype has not only found relevance in the media and in fact, but many business owners also utilise the application for coordinating their staff as they work from home.
Skype supports a web version that allows you to stay in touch with your team; even when you are away from your laptop or desktop. As with Slack, you can also set up specific group chat rooms in the Skype application to help you to coordinate teams effectively.
Key Features
Cloud Conferencing
Screen sharing
Instant Messaging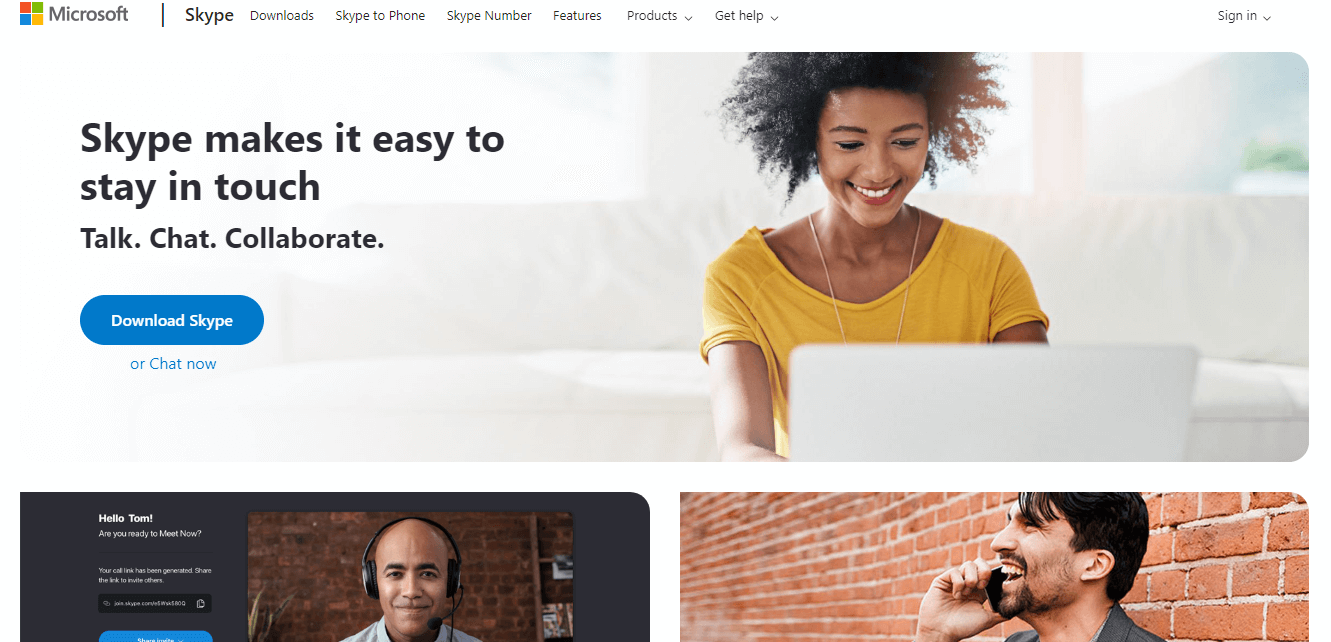 Project Management
15. Basecamp
Basecamp is an all-in-one tool for project management; especially for teams working remotely. In this application, you can carry out multiple activities at the same time such as assign and track tasks, schedule team meetings plus plan and execute projects.
Key Features
Calendar
To-do List
Simplified Project Management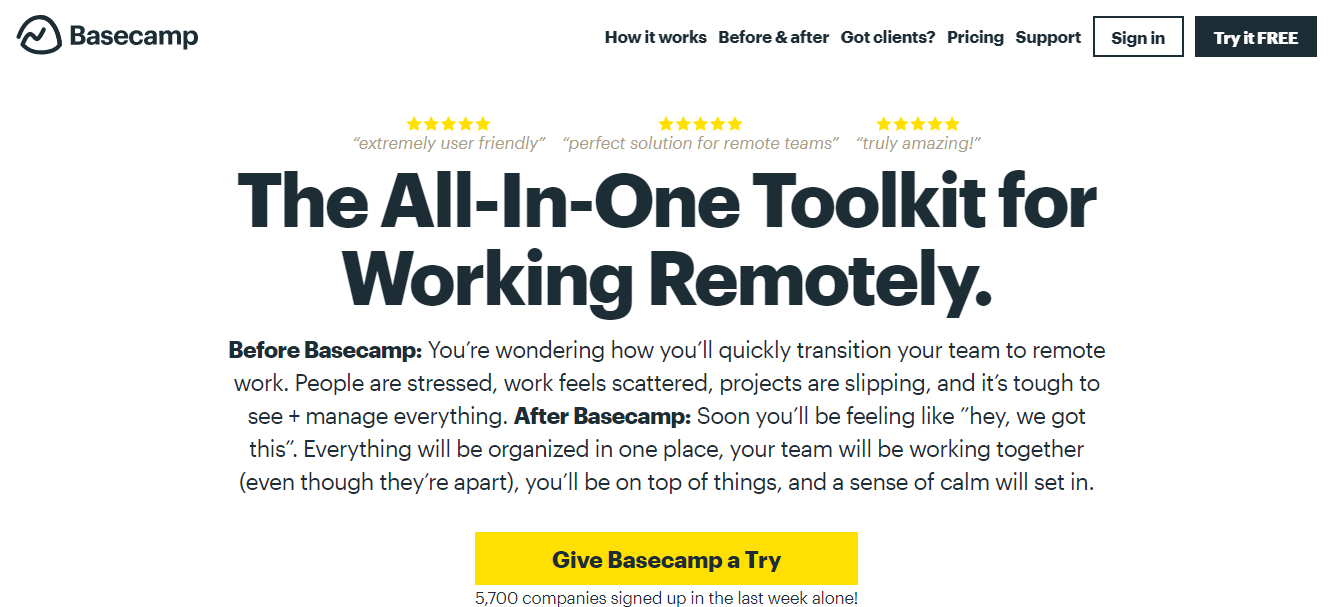 16. Accelo
Want to know how much time your team members spend on tasks? Use Accelo to seamlessly measure your team's daily productivity. Accelo is a ServOps cloud platform that helps small-scale businesses, especially, to track projects, schedule team takes and keep up with clients - all in the same app.
With its team scheduling feature and email syncing, there's no need for your team's productivity to lag this period. Accelo makes it easier for you to achieve workplace balance by assigning tasks to available team members and to avoid unnecessary meetings.
Key Features
Project Tracking
Collaboration
Team Scheduling
17. Calendly
Calendly is an automated tool that helps businesses to streamline their teams' workflows by scheduling meetings, productively. With this application, you don't need to bother about missing meetings or the back and forth that come with fixing meetings via email.
Calendly provides various scheduling options for your team including one-on-one, collective and group meetings plus round robin. In the app, you can set a limit on your number of daily meetings and you can automatically send reminder emails to other your team members before the meeting.
Key Features
Calendar Integration
Team Scheduling
Custom Notifications

18. Toggl
Simply put, Toggl helps you to do more in less time; that is, optimizing your operations to help you reek in more revenue. With this easy-to-use time tracker, you can monitor how much time your team spends on individual tasks and avoid missing deadlines.
In the Toggl project dashboard, you can track the progress made on a project viz a viz its estimated completion time. Toggl also offers calendar integration which allows you to sync your meetings and other events with time entries in the mobile app.
Key Feature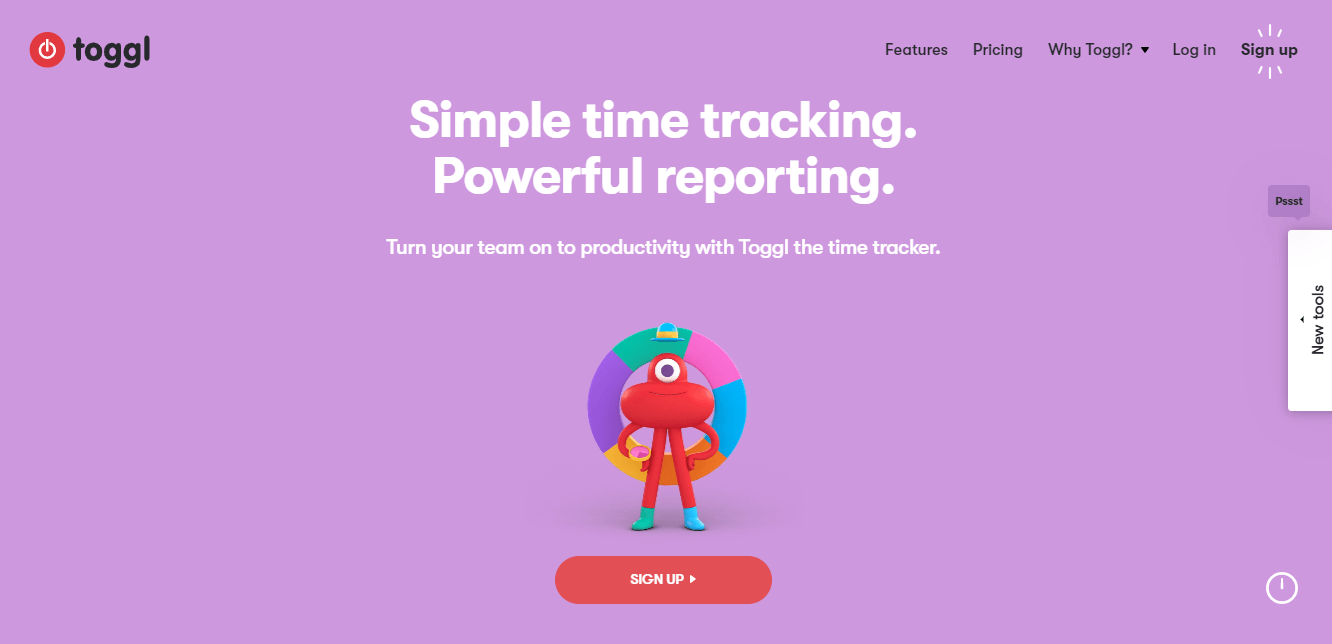 19. Calendar
Just as the name implies, Calendar helps you organise all of your team activities in a single application. This remote scheduling application synchronizes all other calendar apps available on your device including Google Calendar; so that you can access them all in one place.
Key Features
Synchronized Event Scheduling
Automatic Meeting Transcriptions
All-in-one Calendar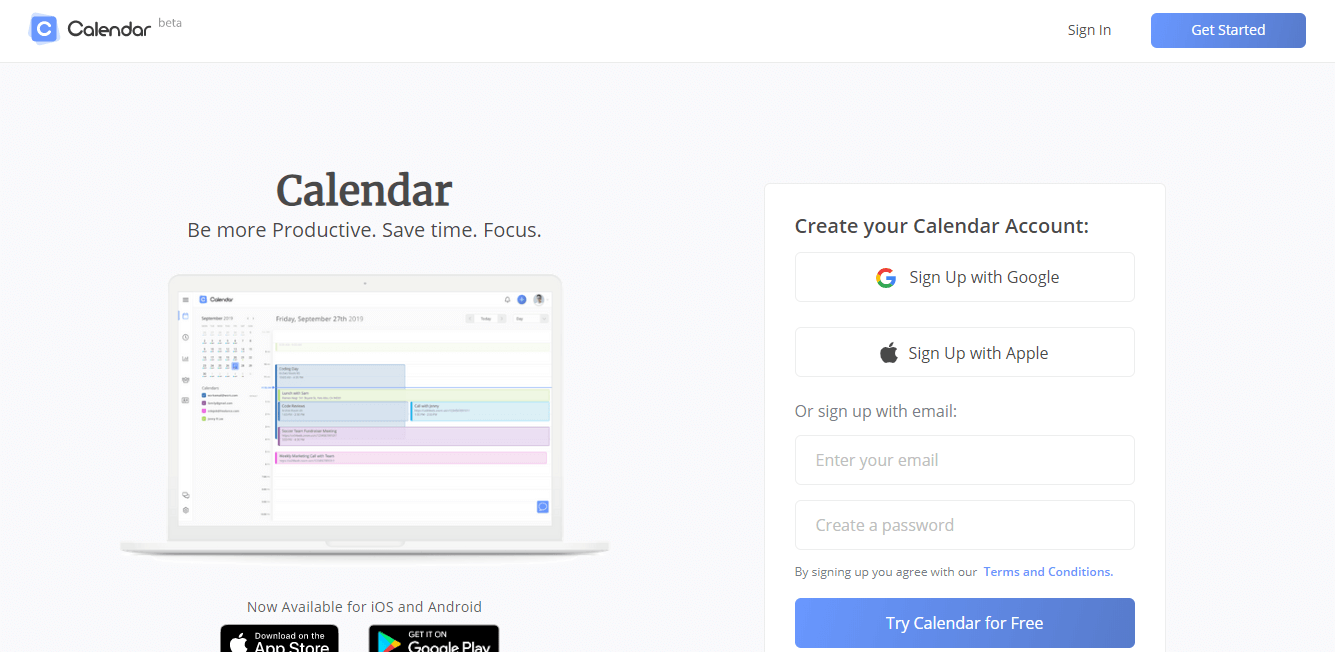 Password Management
20. 1Password
1Password is a synchronized password manager that helps you to manage all of your team's passwords from one application so that you do not have to bother about remembering passwords. With this app, you can easily create shared vaults, store corporate passwords, create secure notes, and do more for your remote team.
Key Features
Synchronized Password System
Secure File Storage
Automated Backup System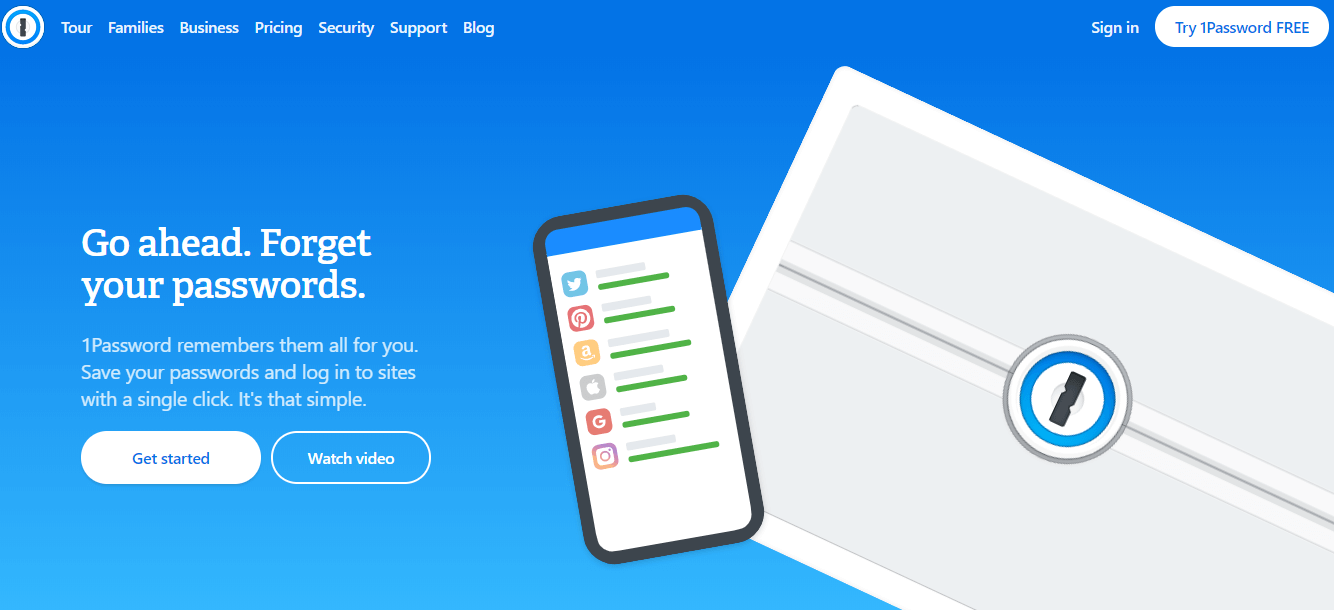 While working remotely at this time, your team's ultimate goal should be maximizing its productivity and this can be easily achieved with relevant remote working applications. In this article, we have highlighted some of these remote working tools such as Slack and Spark, among others.
It is important to consider the dynamics of your team and its expected output before opting for any of these tools. Pay attention to their key features of the application and be sure to choose one that provides maximum benefits for your team structure.