The summer countdown is on!
This time of the year inspires a lot of people to get back into the gym and get closer to our 2018 summer body goals. While we can't promise that the increase of gym time will do the trick, we can promise more productive ways to work, hence more free time on abs day.
Speaking of productivity, we have added some new features to Formplus to help you work better and smarter! Here's a brief overview of how these features work; you can always sign up or log in to use these features for free.
Form Analytics
As an improvement to the previously announced response summary feature, we have now introduced the Form Analytics feature to help users gather even more useful insights from forms.
Now, when you create a form and publish the link, you can view metrics like total form views, unique views, abandonment rate, conversion rate and average time to monitor the effectiveness of your campaign.
The analytics dashboard also reveals information like the number of daily or weekly submissions, the country where the submission is from, and the device used in submitting the form. All these data can then be used to study user behavior whenever they visit your form. Read more about Form Analytics here. 
Collect Electronic Signatures with the New Signature field
For a while now, a lot of our users have been asking for a feature to help them collect signatures on their forms, this is now possible in Formplus! We have added a new field to the builder that helps you collect signatures for your contract forms, application forms, registration forms, and other documents that require a symbol of agreement.
Simply add the signature field to a Formplus form and then go on to collect signatures as image files in your Formplus, Google Drive or Dropbox account. This simple step – adding a signature field – would help to save a lot of time and quite a number of steps.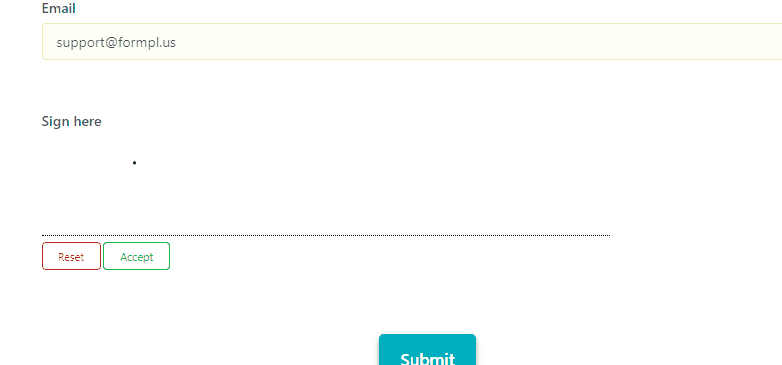 The e-signature field is mobile friendly and the signing pad makes it easy for respondents to easily append their signatures to forms.
E-signatures are legally binding in almost all countries and states, but you should also consult your lawyer and update your terms and conditions. Learn how to create forms with Online Signature here
All-new Showcase and Form Templates pages
The forms showcase page has been revamped to provide inspiration for a better form creation and design process. Whatever your industry, Formplus has solutions that are extremely versatile and have the power to help you streamline your tasks and get even more productive. Take a look at new Formplus showcase page here.
Sign in to Formplus now use these features.
Coming soon to Formplus…
As always, we like to make features available based on user requests, so please keep on suggesting new features and improvements to features based on your use case.
If you have more specific needs for your company, contact support@formpl.us for enterprise-focused data collection services.