"The Next Big Thing"
That's probably the most used buzzwords/phrases at the beginning of a new venture - this and variations like, "The Next Uber" or "The Next Amazon".
While this thought isn't bad in itself, a number of these companies have gone on to fail for so many reasons.
As of September 2018, there were 2,847,626 apps recorded in the Google Play Store with 11% of them being reported as low-quality apps. Apple's App Store, on the other hand, houses over 2.2 million available apps.
While there are more apps today than there were in the past, their availability doesn't necessarily translate to more downloads as user attention span keeps waning by the day. For every app, there are at least 10 others that can perform the same functions with varying degrees of convenience.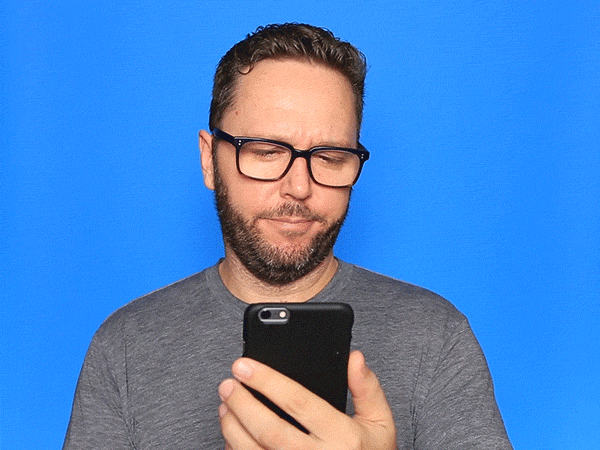 This means that there is more competition than before for user loyalty and app developers must be sure they are actually solving a pain point before starting with app development.
Rather than build an app for every use case you may encounter, we've put together a short list of some things that, although you may be tempted to build an app or a website even, you might not necessarily need one for.
1. Conduct Simple Online Transactions
It's 2018 already and if your business involves some form of buying and selling and you have not made provisions for selling online, you're really missing out on a huge opportunity.
Yes apps make things easy, including payments and your users may definitely find it intuitive to use, but… what's the average time taken to complete the development of an app? 4-6 months at the very least. Now if you want to build your own online payment platform, you have to factor operating licenses from the regulatory body in your country of operation as well as Payment Card Industry Data Security Standard (PCI DSS) compliance.
Even if you were to integrate an already existing payment platform, you still have the time taken to build your app or website to contend with.
You can take out all these steps by using an online form to collect payments. With less than 5 minutes to spare, you can create a simple form, integrate payments using Payment processors and then go on to start collecting payments with your form.
See also: Chasing the Dough? Let's Help you Decide on a Suitable Payment Provider
2. Deliver Great Experiences
We all gush about apps especially when the publishers drop a super cool feature that we've waited for ages for.
Great design, super intuitive to use, engaging interface: these are some reasons you may want to build an app for your users as this is the "only" way you can keep them in love with your product right?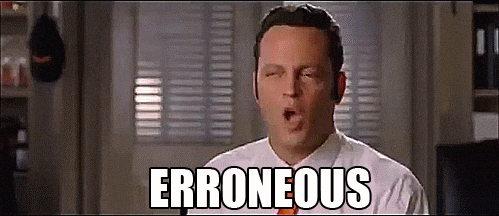 Wrong! Apps aren't the only way you can keep your users engaged. "Engaging Apps" can be very expensive to build and maintain, and for a budding/would-be entrepreneur like yourself, are you really ready to spend thousands of dollars when there is an alternative that could help you give a better customer experience while going easy on your pocket?
Yeah, we didn't think so either. Well, online forms provide an easier alternative, here's how:
Beautiful Landing Pages
You still want your users to gush about your product or service right? Why don't you create an online form that's so beautiful to look at that they can't help but give you all the information you need.
Use visually appealing elements like Background images, your Brand logo if you have one already and colours that resonate with your brand in your online form. As opposed to apps that require Technical knowledge before one button is moved, online forms can be easily tweaked to your specification seeing that you don't require coding knowledge to build them.
Here's a photo of a form with a background image, if you want to play around with the form, click here.
See also: Don't know CSS? Create Beautiful and Branded Online Forms Easily Without it
Personalize Everything
Now we know that there are a number of websites templates that come with forms, but what happens after that form is filled? Is that goodbye?
You can send out confirmation emails to keep the conversation going even after your customers leave your website. This message can be tailored and personalized based on the information they left on your form. If you have a large team, you can send out notification emails and submitted information to team members. This serves as a great way to keep those who matter in the loop so they can act on the information received.
See also: How to Track your Online Form's Activity Using Notifications
Functionality
As a result of constant iteration and testing, Apps can be really functional, and this is as a result of continuous iteration and testing and sometimes, time. Yes, time is one important factor that plays into developing a great app. You build a working version (MVP), push it out, get feedback, work on it, push out again and repeat the entire process again and again.
But, time is one thing you don't have a lot of. In fact, if you wait too long and say you want to wait and make sure your app is perfect before you push it out, a number of things can happen. One of which is you may have more competition or your major competition may have stepped up to solve that problem you thought you could solve.
By using an online form instead, let's say to receive orders, you have so much functionality packed into one simple tool, and this comes at a way cheaper price (and less time) than the first version of your app might take.
Online forms come with features like conditional logic, dynamic data, save and continue later, analytics among others.
If at this point, you will like to hold off on your app idea and start with an online form software, take a look at this article on Top 20 Online Form Builders.
3. Manage Applications
Just like we mentioned at the beginning of the year, Recruitment still remains one of the top challenges faced by any HR department.
We're talking about the entire process of sorting through CVs, interviewing talents, screening applicants, onboarding employees, training them and evaluations. It's a lot of work and if you don't use a system other than emails to manage it. You're going to run into a lot of trouble.
Receive Files with Online Forms
It's not every time you receive applications and so building an app just for this purpose isn't really a wise business decision if you look at the grand scheme of things. Yes, your application process might be tough and meticulous but there is literally no application that is too complex for an online form.
Do you want to receive files? An online application form can do that; Do you want to administer quizzes? an online form can do that; Do you want to keep your applicants in the loop at every stage of your process, an online form can do that!
Instead of implementing a rather complicated system or doling out a huge sum for an HR software, you can make use of a simple form software that sits right with your budget.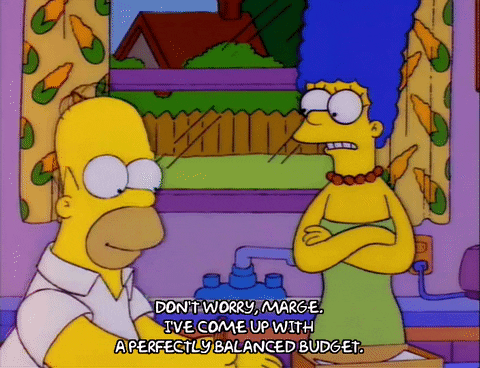 Once an applicant fills out a form and receives a confirmation email, the submitted files are stored neatly in your Google Drive (with their names if you would prefer) and you can go on to share them with other members of your team.
See also: Online Forms for every Stage in an Employee's Life Cycle.
Google Sheets
Speaking of teams, almost every team works with spreadsheets, they keep things neat and just compact in a weird kind of way.
If you're one of those who loves to use Spreadsheets for everything, then it's only right that you get a tool that automatically populates a spreadsheet. You can use online forms that come with Google Sheets integration. This would neatly arrange submitted form data into rows and columns. Once that data is in Sheets, you can make use of everything that's available on Sheets to manage and organize your data. This includes running macros, filtering data, running formulas etc.
See also: 45 Useful Hacks to Help You Work Smarter in Google Docs, Sheets, Drive and Gmail
4. Organize an Amazing Event
You definitely do not need an app to plan an event. Yes, we understand that planning an event is serious work but hey, the cost? The maintenance? Nah, we don't think it would scale for a one-time event.
Steps like registering and confirming attendees, receiving payments and funds from donors, managing logistics partners, and vendors, as well as gathering post-event feedback after the event can be taken care of with online forms.
One thing rings true though, you need to be able to keep everyone who matters in the loop and here's how online forms can help you work through that.
Notifying Others
In planning any event, there are 3 classes of people you'll need to manage - attendees, vendors/suppliers, and your event planning team. If an important message/email gets lost in the midst of the chaos, this might go on to create a chain of reactions that might cause your event to flop.
With online forms, you can:
Collect payments online, confirm attendees upon registration and even send out a copy of their responses as well as further instructions regarding the event.
Manage vendor quotations and automatically populate a sheet with a list of vendors for future purposes.
Immediately notify other members of the planning team whenever a new applicant/request comes in via a form.
See also: How Online Forms Make Event Planning a Breeze.
5. Enrollment and Registrations
We've seen a number of cases where a school pays a Developer a huge sum of money to create an app to receive student applications and communicate better with students, only to see that there are so many bugs and downtimes in this app.
Not to be a Debbie Downer but this can be easily avoided by using online forms. Simple.
Polk State College Charter Schools and COTSA are examples of institutions that have found using forms to be a very cost-effective yet efficient solution to their data collection problems.
In order to enroll new students, collect assignments and manage events within the school, rather than looking to a complex data collection method/tool or an app, they use simple forms to collect the information they need from students and guardians and then pass this information on to important members of their team.
Repeating Data
Let's say you need a database of names updated regularly, but the number of names varies from time to time, in that case you can create an online form that can perform dynamic functions.
This information can be collected with the use of a Table field. It helps you collect large data sets while keeping your form interface as concise as possible and still very easy to fill out.
See how it's used in the image below:
The information you collect is then neatly passed and arranged in Sheets, helping you create a single form that accommodates everyone, with a lot less clutter.
See also: A Faster Form Building Experience, Image Choice and Table Fields
Digital Signatures
Collecting approvals with signatures is one of the reasons why a number of 'Paper Collectors' still use paper and one reason why you may want to build an app. They spend several hours on administrative tasks and filing paperwork and become unproductive in the end! One way educators can circumvent this is to use forms that collect electronic signatures.
By using online forms that can be electronically signed, educational institutions can digitize approval processes, making it comfortable for both the enrolled students and Guardians. It is also cost-effective as it electronic signatures can help cut down the cost associated with using paper; printing, courier deliveries, filing and storing paperwork. Let's not forget the cost of building an app.
Save and Resume
Yes, apps help with continuity and your users can pick up where they left off, but did you know that some online forms also provide that functionality.
All you need to is create your form and just set a "Save and Continue Later" button and voila, your respondents get an email with a link to your form and this can be filled at any time, from any device.
6. Gain Insights to Know What's Working and What's… not
App download numbers are a great indication of just how many people love your app and can be used to show off just how well you're doing as a business.
Again, we ask is that the only way?
We've listed so many uses for web forms; ranging from managing email lists, accepting online payments, to keeping track of new leads. Well, add this to the list: Online forms can provide insight that is needed to maintain a healthy business and increase conversions.
Here's how:
Analytics
To understand what is and isn't working, you can analyze the interactions between your forms and website visitors. For some, this might mean purchasing a tool solely for this purpose, but as a cost-effective measure, it is best to use Online forms that come with Analytics.
Some of the information you can get from Analytics include:
Total Visits: This details the number of times a form has been viewed/clicked.
Unique Visits: This tracks how many individuals have viewed the form in question.
Abandonment Rate: The percentage of visitors that didn't complete form submission and dropped off at some point.
Conversion Rate: The percentage of individuals that have successfully completed the entire form filling process from start to finish.
Average Time Spent: The mean amount of time spent by all visitors and respondents before to submit the form.
User location: This shows a map of where your visitors are accessing your form.
Top devices: This shows the different devices your visitors used to access the form.
See also: Using Data from Analytics to Improve Your Online Form
Reports
It's not enough to have data, you have to be able to know how to visualise the data, especially if you would be sharing this data with someone or pitching to investors. You can use reporting tools from your online form to build custom visual reports. After sending out a survey and receiving responses, you can choose what data you want to display, and instantly view beautiful charts and graphs.
This means that you will constantly be presentation-ready no matter what!
So whatever your use case - a way to collect online payments, receive applications, or communicate orders with your logistics team - it's quite easy to see that you don't really need to build an app for that. All you need to is select a form builder, create a form that does what you need it to do and there, you get all what you want at a fraction of the time, cost and manpower.
Sign up for a free Formplus trial to start creating versatile online forms.