Receiving job applications is very important when recruiting talents and establishing employment for any company. This way, employers and Human Resources Managers can separate the wheat from the chaff.
While it is easy to know what goes into creating an application process, how do you harmonize everything to get the best candidates?
In this article, we highlight some of the essential steps to take during recruitment so you can be sure of hiring the best employees:
Have a strategy in mind i.e. Set up a team
To be sure you get things right, set up a team made up of employees that would work directly with the new employee. They would be responsible for coming up with a recruiting strategy and its eventual execution.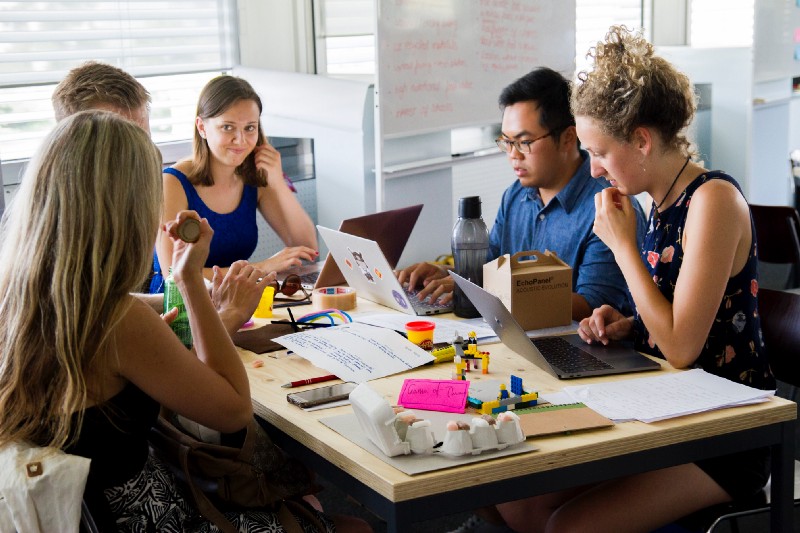 Schedule a planning meeting with key team members; a recruiter from Human Resources, hiring manager, co-workers and/or other indirect but interested managers. During this meeting, you should discuss the job specification/description to determine the qualities, experience level, education and other attributes that an ideal employee should possess. Once you determine this, you and your team should take out time out to write out the advert details, and determine the best places to advertise to ensure that the right/best candidates are applying to the job.
Also, it is at this point that you would decide the person to interview the candidates and qualities that they ought to consider. For example, if it's a panel to interview candidates for a Customer Care role, one interviewer would look out for technical skills, another, cultural fit, a third, customer orientation. It is also at this stage that you plan tests, interviews and follow-up process.
Define the Job description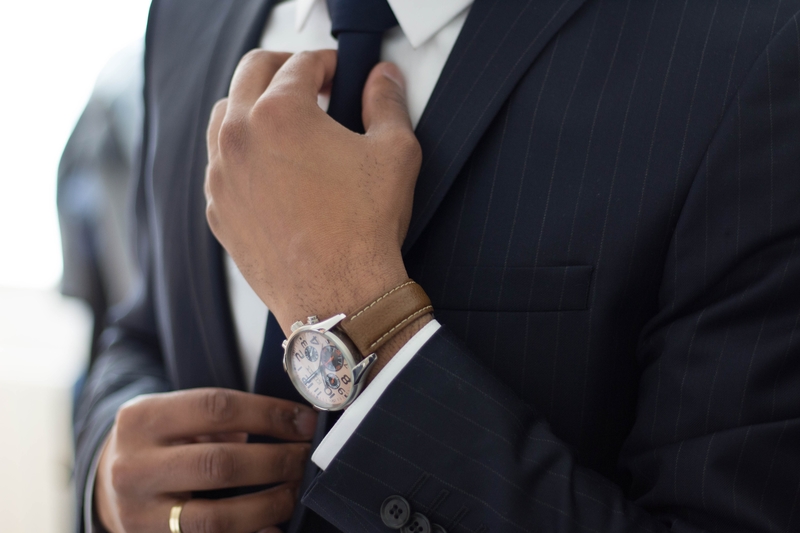 Photo by Ruthson Zimmerman on Unsplash
According to Workable, one thing you should try to do when writing out a job description is avoid using titles that can be said to be discriminatory and unrealistic. Why use a title such as 'Wizard of Light Bulb Moments' when what you are really looking for a 'Marketing Director', or a title such as 'Light Bender' to describe someone that is responsible for a high-tech job that involves making neon lights? Take out any disingenuous phrases and focus on describing the actual job without frills.
Seeing that you have a recruitment team in place, work with them to clearly describe the responsibilities that come with the role,If you can, list out all the duties that are expected and help your ideal candidates picture a typical work day/ week. Aim for clarity and avoid the use of confusing phrases so that you can speak to the candidate directly.
In order to keep in line with your company culture, you might want to go ahead with the fun job titles; ensure that the roles are well defined so that anyone (because someone might send out the vacancy to someone that fits the bill), who reads it knows what the job entails at a glance.
Decide the best format for receiving applications
Receiving job applications via email is a standard practice in most organizations and it works well when dealing with a small pool of candidates, say less than 20 applicants. With higher numbers, sifting through a ton of emails would be tasking and you run the risk of missing out on great candidates and important emails.
Some advantages of receiving applications via email include: b being able to determine how creative a candidate can be from the email subject line and content, having a verified email/mail thread for future communication with the candidate, and being able to know more about a candidate when you run the email address through search engines or social platforms.
Now the cons of receiving applications via email far outweigh the pros, they include:
Large Volume: Sometimes it is difficult for recruiting team to deal with really high volumes of candidate applications received via email.
Loss of Efficiency: The team is burdened with manual tasks like downloading resumes and inputting into spreadsheets.
Inaccurate Results: If you make use of a resume import tool to analyse the resumes from inbox,then you might end up having inaccurate information or unformatted resumes.
Repelling Qualified candidates: A staggering number of applications get overlooked when they are received via email and so a number of candidates are discouraged from sending in their resumes once they see that it is via email.
With emails, you might have to reply each person to notify them that their application has been received, which can be quite tasking.
A solution to this is to use an online form or a Job application portal, especially one that helps you ask screen out candidates while making the process seamless for them.An online form has the advantage of using emails to receive applications and then helps you overcome the cons of using an email.
Pros of using an online data collection tool such as Formplus include:
Being able to receive large volumes of applications without putting pressure on your inbox, a spreadsheet is populated with all the results automatically.
The application form can be embedded into your website so you don't have to bother about manual tasks like downloading resumes and inputting them into spreadsheets.
There is less back and forth as members of the hiring team can be added to receive form notifications and/or form responses from each candidate.
There are less chances of repelling qualified candidates, as an online form can be filled anywhere and on any device.
Being able to receive large volumes of applications without putting pressure on your inbox, a spreadsheet is populated with all the results automatically.
The application form can be embedded into your website so you don't have to bother about manual tasks like downloading resumes and inputting them into spreadsheets.
There are fewer chances of repelling qualified candidates, as an online form can be filled anywhere and on any device.
You can set autoresponder messages as confirmation for submission. This means you don't have to reply each email as confirmation, just customize a submission message.
The only con that may come from using an online form to receive job applications might be the fact that you might need to pay for a plan that lets you receive a lot of responses, but then the return on investment is compelling compared to the amount of time that would have been lost while sifting through emails.
Carefully review resumes and applications
By this time, you should have done most of the groundwork before you start receiving resumes, certifications, cover letters, and other documents essential to a job application. If you have not taken time out to determine the desired characteristics of a qualified candidate, then you would have nothing to use as a reference when checking resumes.
Take time out to screen every applicant against your list of qualifications, skills, experience, and characteristics. Look out for flawless presentation, correct spelling and grammar, these tell you if an applicant pays attention to detail. Look for a career objectives/summary that highlights the applicant's qualifications and experience; with this, you can quickly find the characteristics you seek.
It is also at this point that you look out for red flags in the resume, especially those that were left unexplained in the resume or cover letter. These could be employment gaps, evidence of decreasing responsibility, short-term employment at several jobs, multiple shifts in career path, etc.
Prescreen candidates
If you choose to receive resumes and cover letters directly in your inbox, you might have a very large pool to select from, in fact, the pool will be so large that you're sure to miss out on amazing candidates while wading through. This is why you need to have a pre-screening system in place before you invite candidates for a test or interview.
You can do this by using a questionnaire/online form to ask questions that would make candidates think outside the box. If they are indeed qualified, then they would have no problem answering the questions posed; if they are not, well, that's one way you can save time before you invite them for an unproductive interview.
Pre-screening candidates in the recruitment process saves you and the hiring team a lot of time as you can sort through applications faster. You also get to see if a candidate is really the right fit for the job and your company culture, as well as whether their salary expectations are in line with what you're offering for the job.
Carry out Background Checks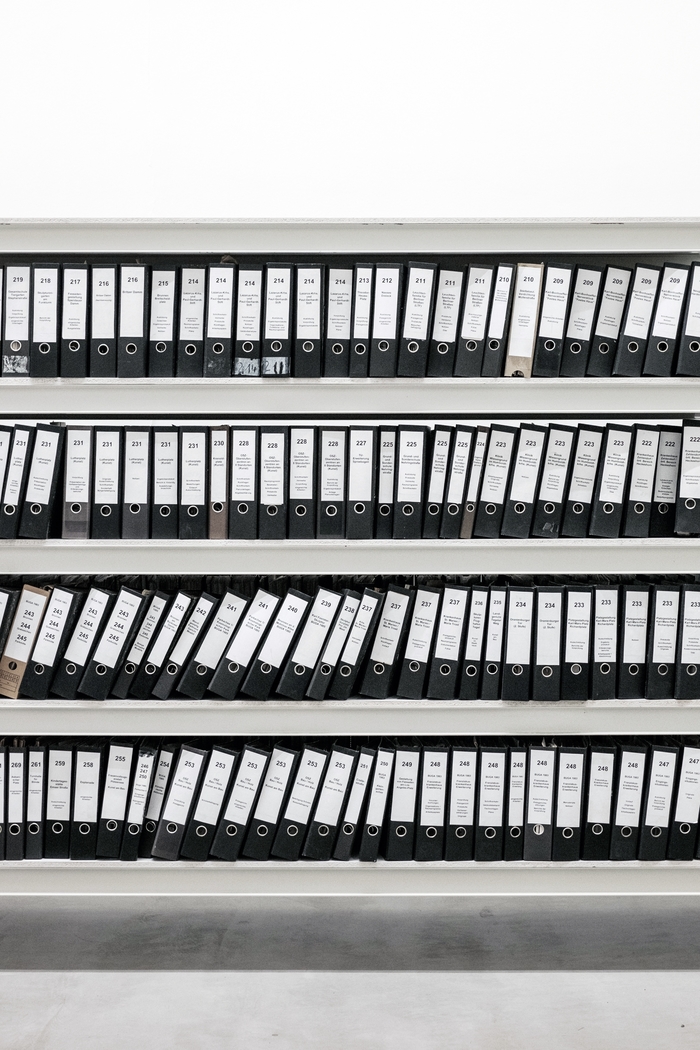 Photo by Samuel Zeller on Unsplash
The background checking process sees you authenticating information supplied in an applicant's resume, application, and interviews. In an application process, if a candidate is discovered to have lied about his background and credentials, then getting the job will be out of the question.
Carrying out effective background checks is an important step when hiring an employee. Use background check websites like PeopleWise, BeenVerified, etc to verify that the credentials, skills, and experience presented are actually possessed by your candidate. Cross check work references from former supervisors, educational credentials, employment references, actual jobs held, and criminal history. You can also determine an applicant's credit history; carry out a physical examination, an internet search or conduct a test to confirm the skills listed.
There are a number of Human Resource processes that can be overhauled in your organization using online forms. The Formplus online form builder can help your business (irrespective of the size) facilitate data collection and you can sign up for a Formplus account here.